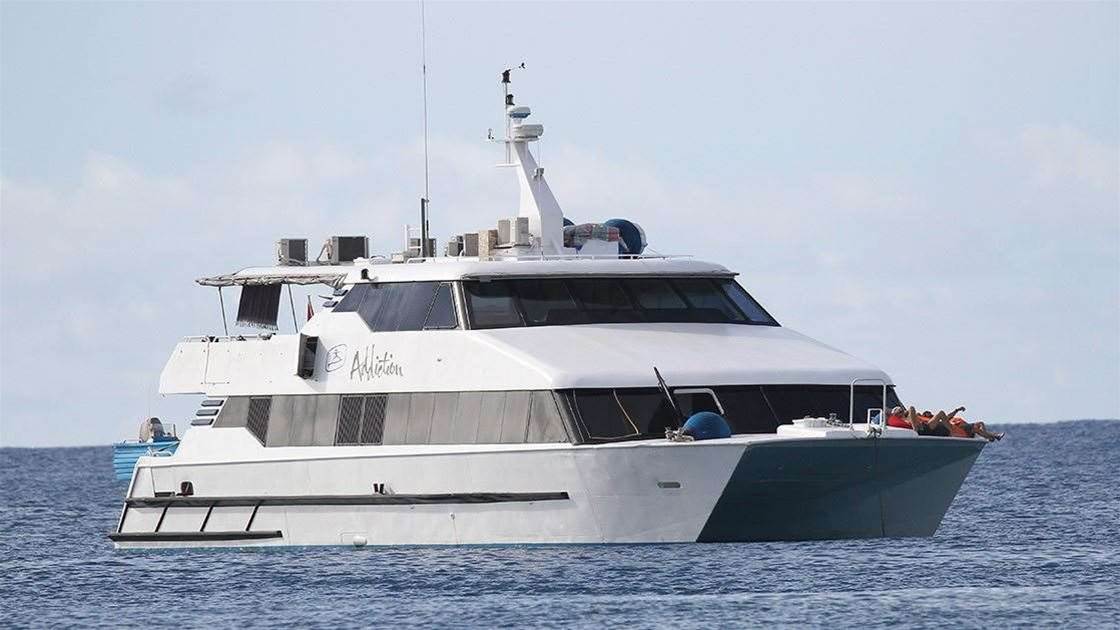 CAPTAIN
Captain Dickinson Antal grew up in Hawaii and started out as a cook on one of the earlier wooden boats that operated the whole coast of Sumatra and he knows every little nook and cranny along the coast. The Mentawai are where his heart is, and getting his passengers the waves they want is his goal in life.
THE BOAT
Addiction is a fast, luxury catamaran. Luxury on a boat is space and Addiction has plenty including a dining table which seats 12, huge separate salon area allowing everybody to relax and check the days photos after dinner, spacious cabins, an outdoor back deck area which has tons of room for relaxing and watching the surf sessions. Addiction will get you where you want to go quickly, in comfort, in style and with our dedicated crew looking after you.
FUN FACT
We are the only boat to include an erupting volcano in a trip when we passed Krakatoa (see Tracks Magazine's 'Contrasts' movie) on a surf trip from Java to the Mentawai.