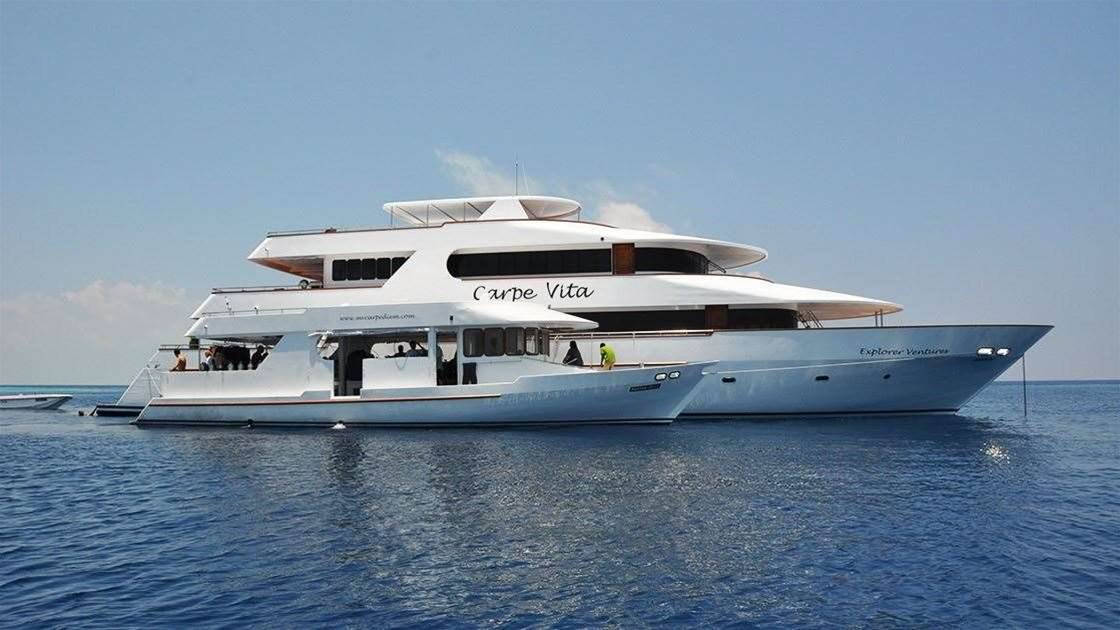 CAPTAIN
Captain Adam is one of the best captains in the Maldives with many years experience navigating the best boats through every atoll in the Maldives, so he has your safety covered. He is supported by his 2nd in charge and they have another 2 boat boys & an onboard engineer looking after every element to run a smooth & trouble-free surfari.
THE BOAT
Carpe Vita is a brand new 125ft Maldives luxury surf charter boat built for surfers that enjoy a full-service charter. It has 2 support vessels: 60ft Dhoni and 16ft tender and has 13 crew on board to take care of your every need. On Carpe Vita, we have a full-time Australian surf guide, and a local surf guide on board to ensure you have the best surf trip of your life. Knowledge is everything on a surf charter, so an experienced surf guide is essential.
FUN FACT
The Carpe Vita is a favourite Maldives surf charter for Bob McTavish, Barton Lynch and many other surfing legends. These "Surf With a Legend" experiences continue to deliver the trip of a lifetime for The Perfect Wave clients.