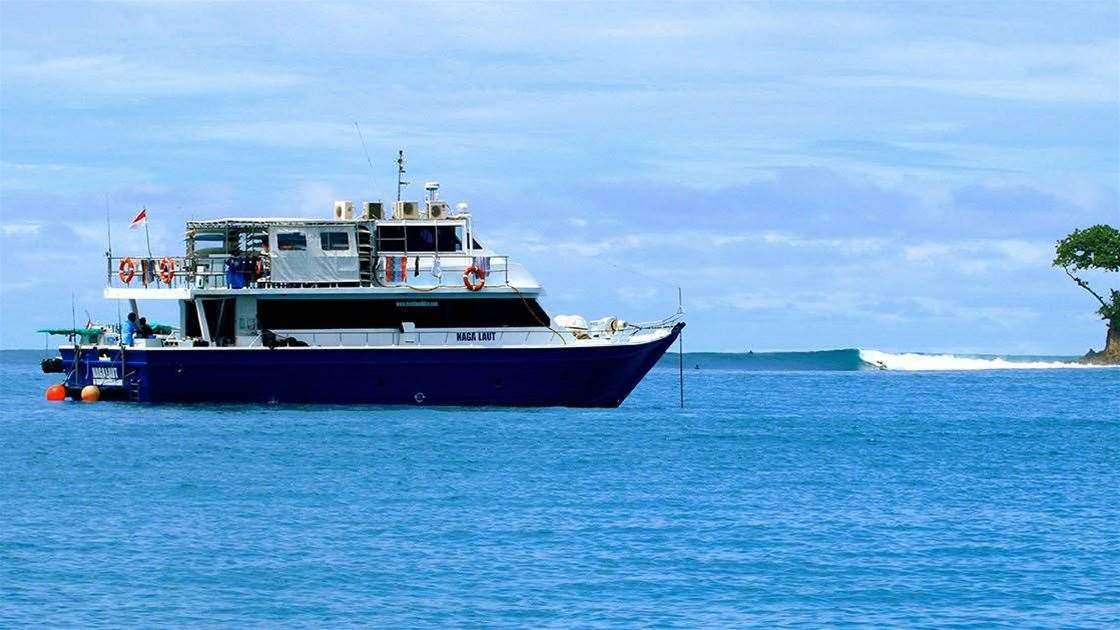 CAPTAIN
Local captain Ramu has been safely sailing the waters around Sumatra since 1977. Together with our local english speaking surf guide, who is the first generation of Mentawaian surfers and searchers for waves, they always get our guests to the right spot at the right time. Local knowledge pays off every time.
THE BOAT
Launched in late '99, the Naga Laut has been continually upgraded to ensure a safe, comfortable and unique experience. The Naga Laut is fully air-conditioned, has 5 comfortable two-bed cabins, and one large 4-bed cabin, two tenders, a fiberglass speedboat with an 85 HP, and a Zodiac with a 15hp. Healthy and delicious meals each day are based on a mix of Western, Indonesian and Chinese cuisine. Have as many juices or sodas as you like and 4 complimentary beers per day.
FUN FACT
2015 saw Trent Munro host a fantastic 11-day trip with an awesome time had by all, sharing waves, stories and a cold Bintang or two with the former WCT contender. This year we will have trips hosted by Trent, Lee Winkler, Danny Wills and Teza McKenna. Don't miss out, get onboard!