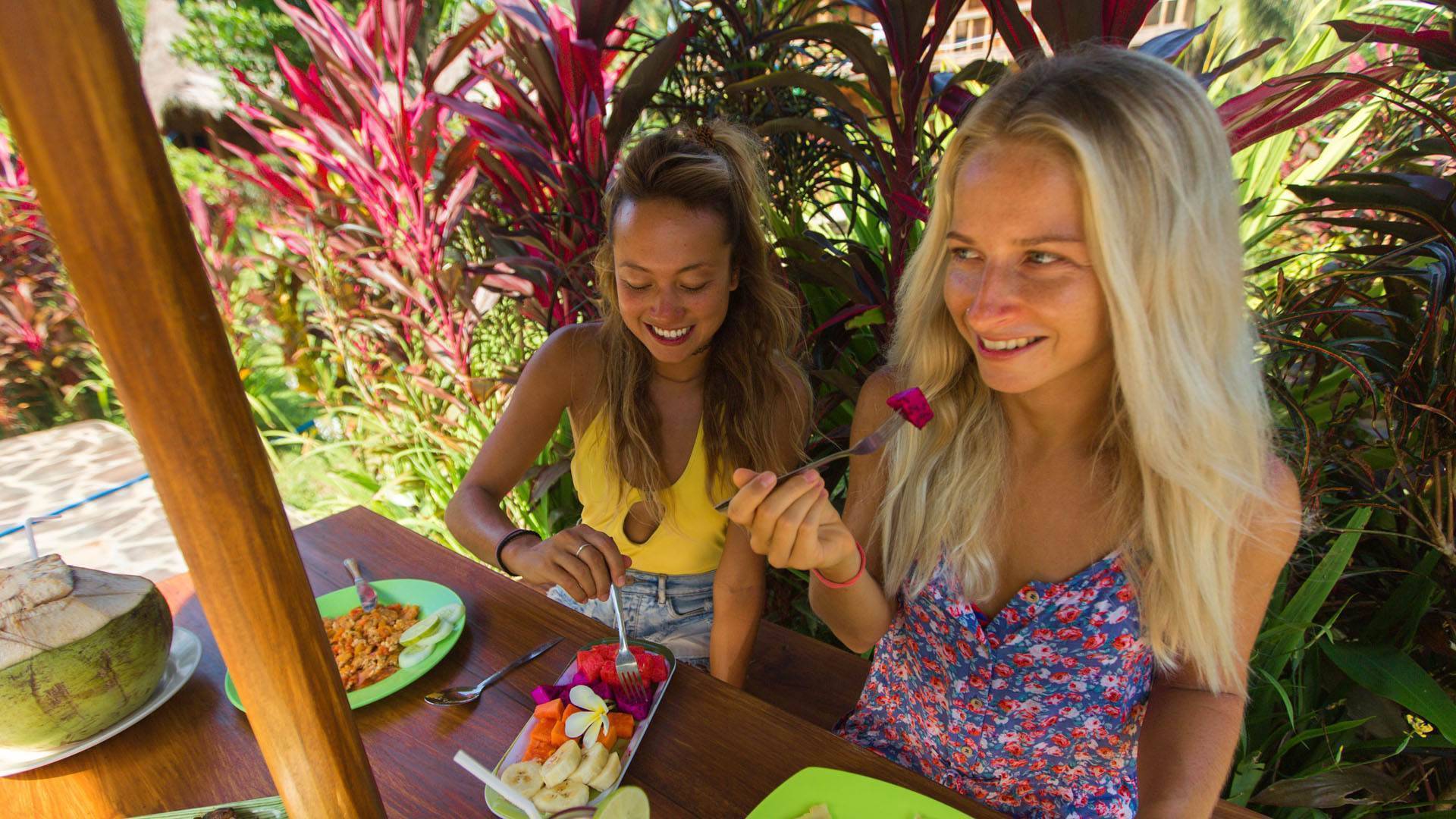 1 / 10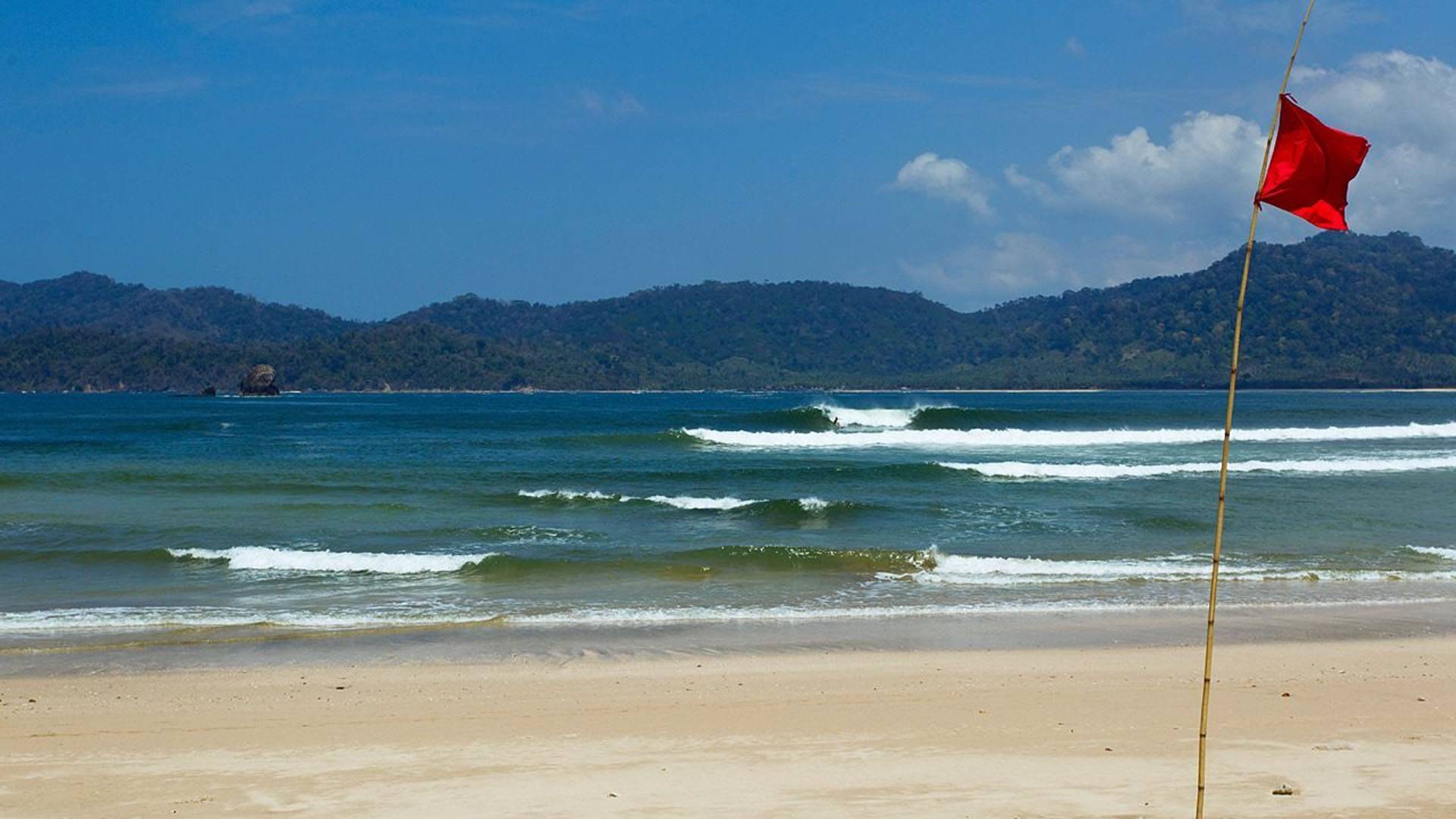 2 / 10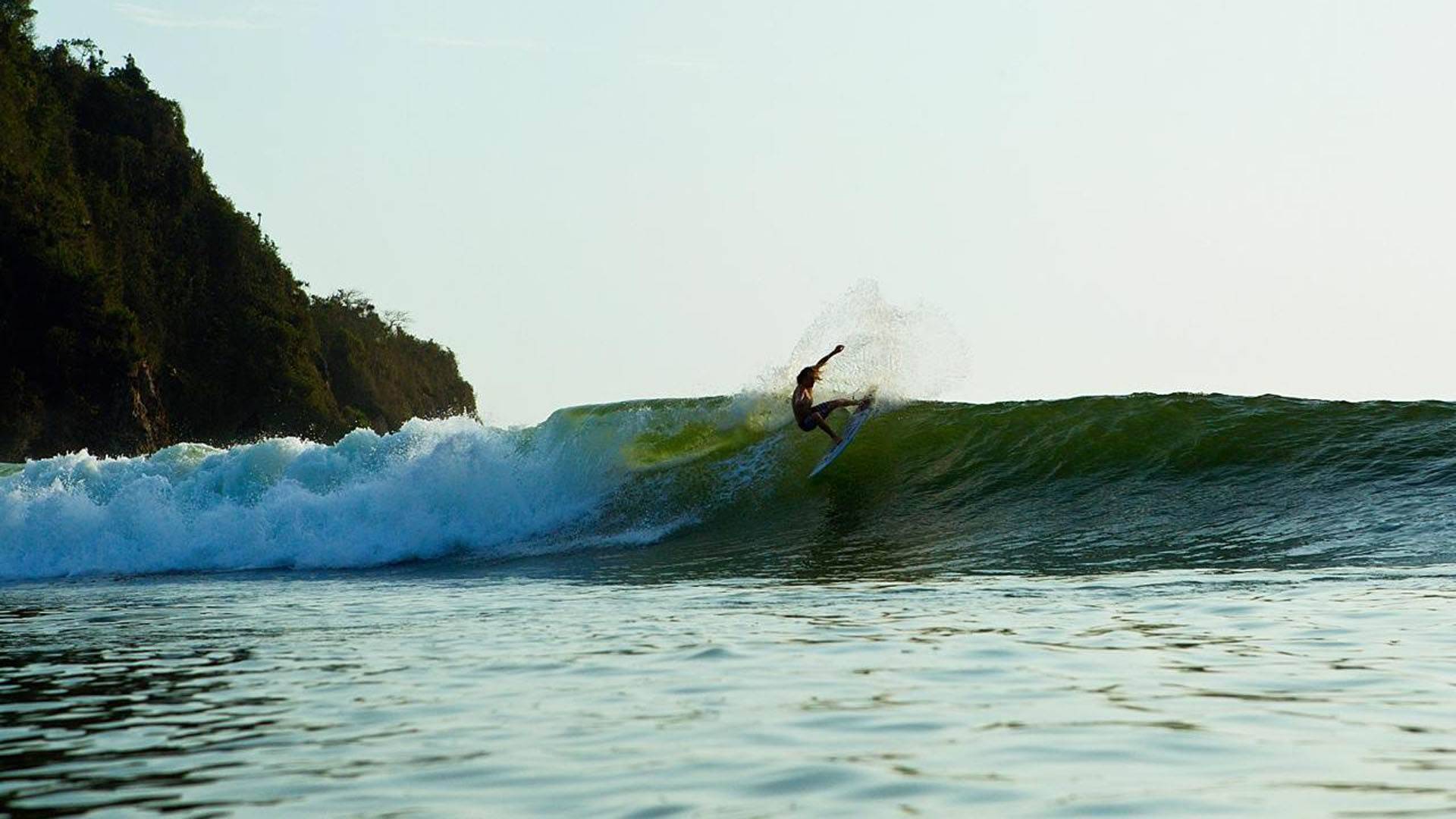 3 / 10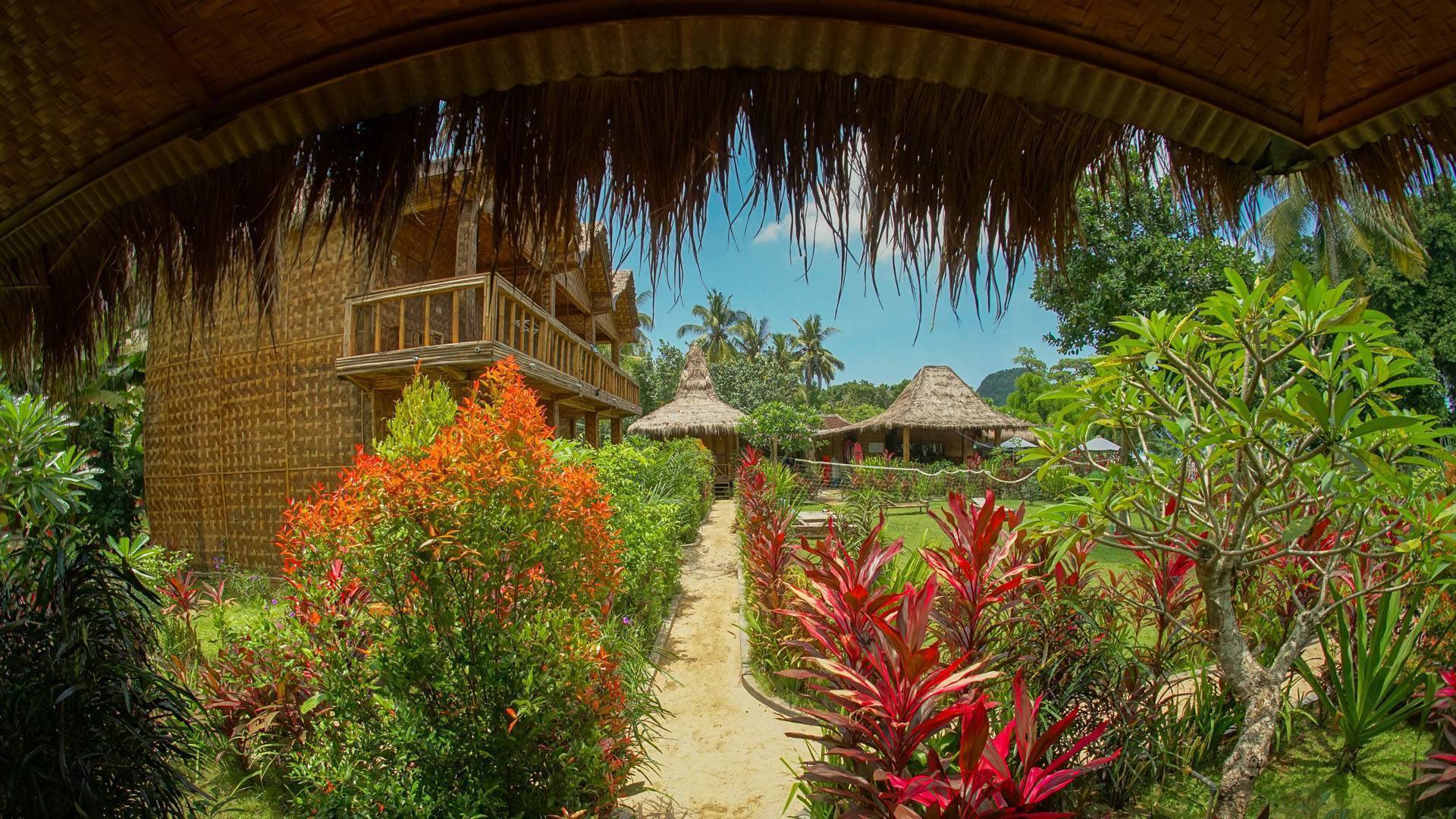 4 / 10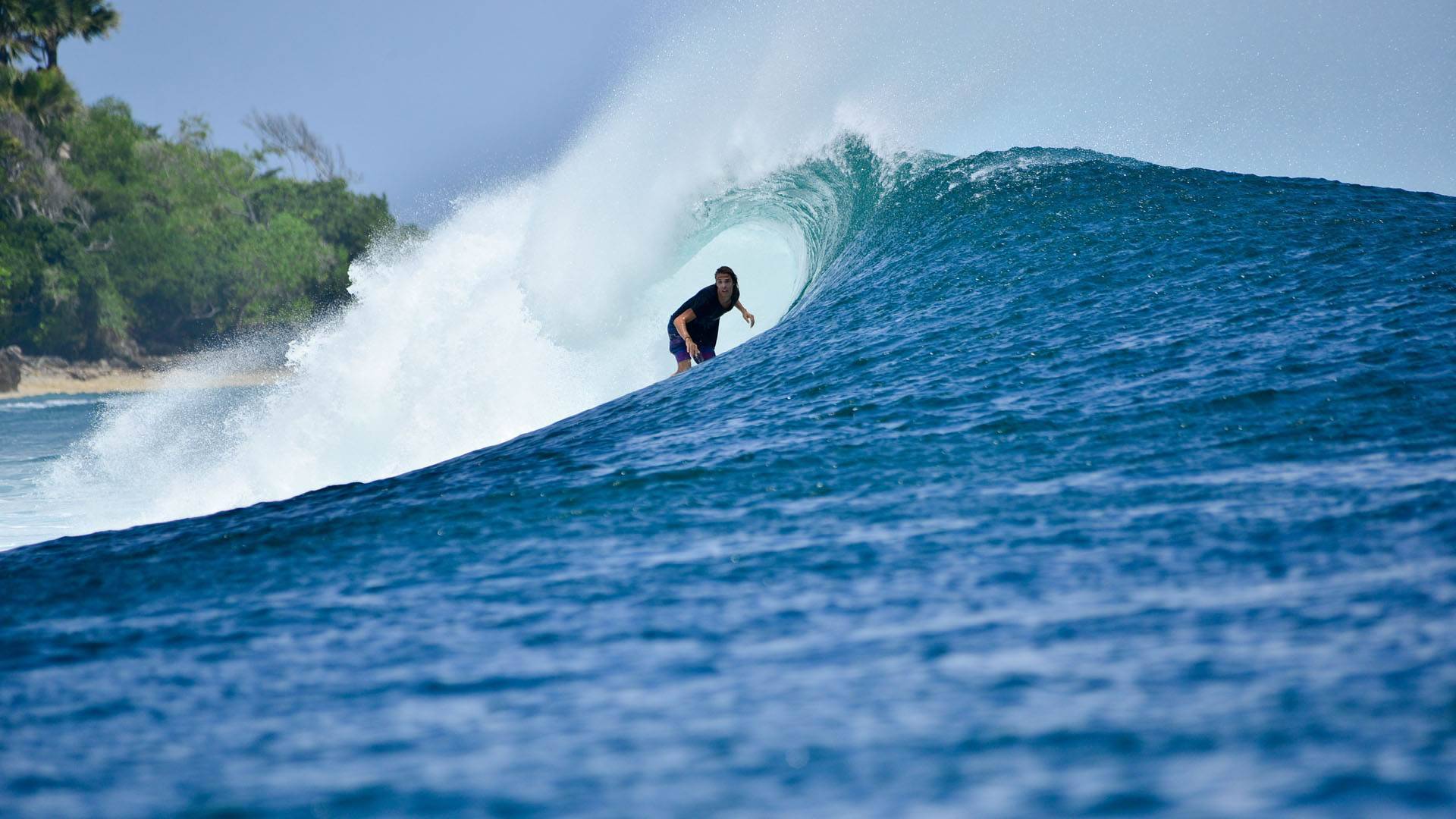 5 / 10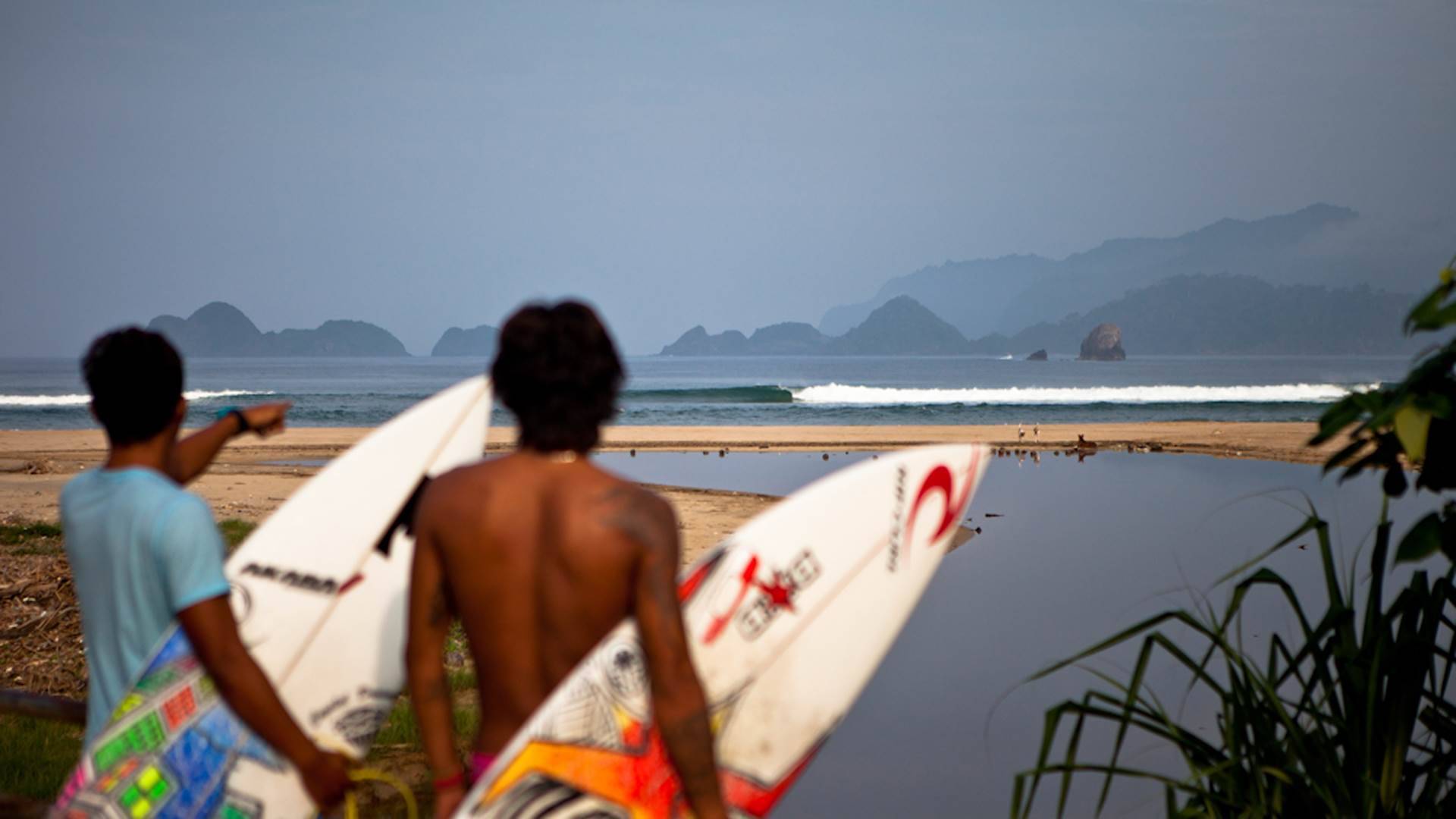 6 / 10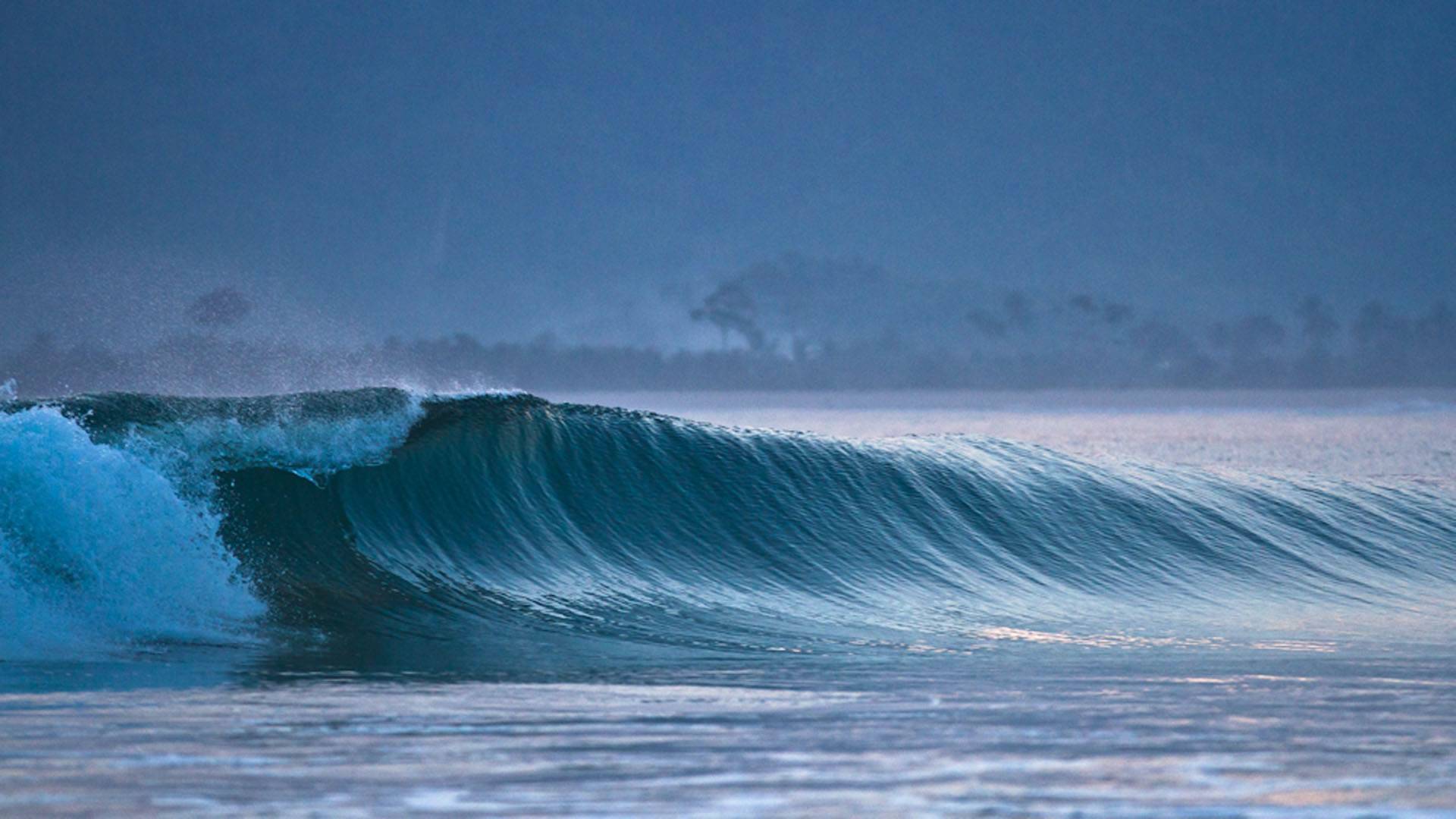 7 / 10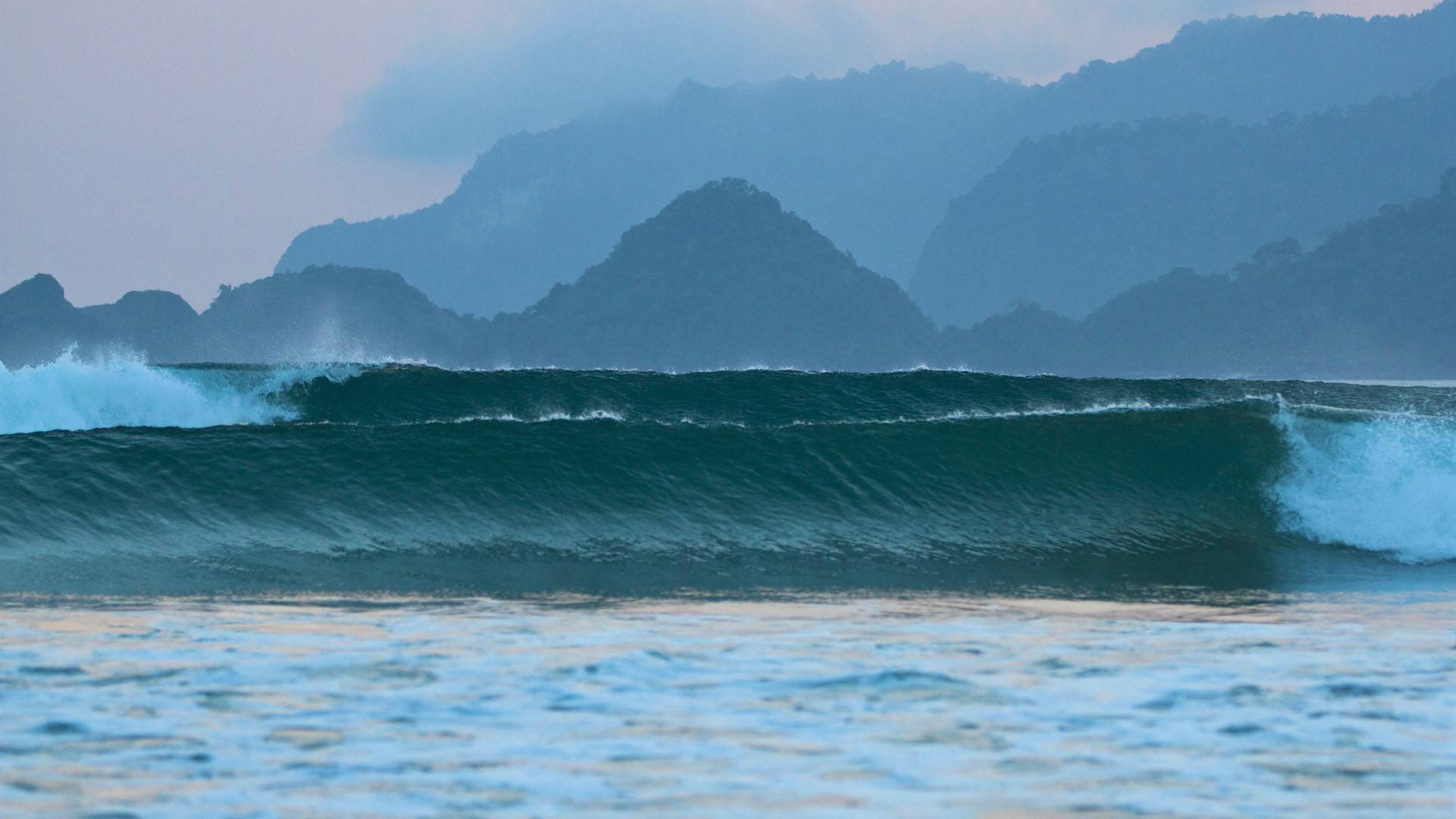 8 / 10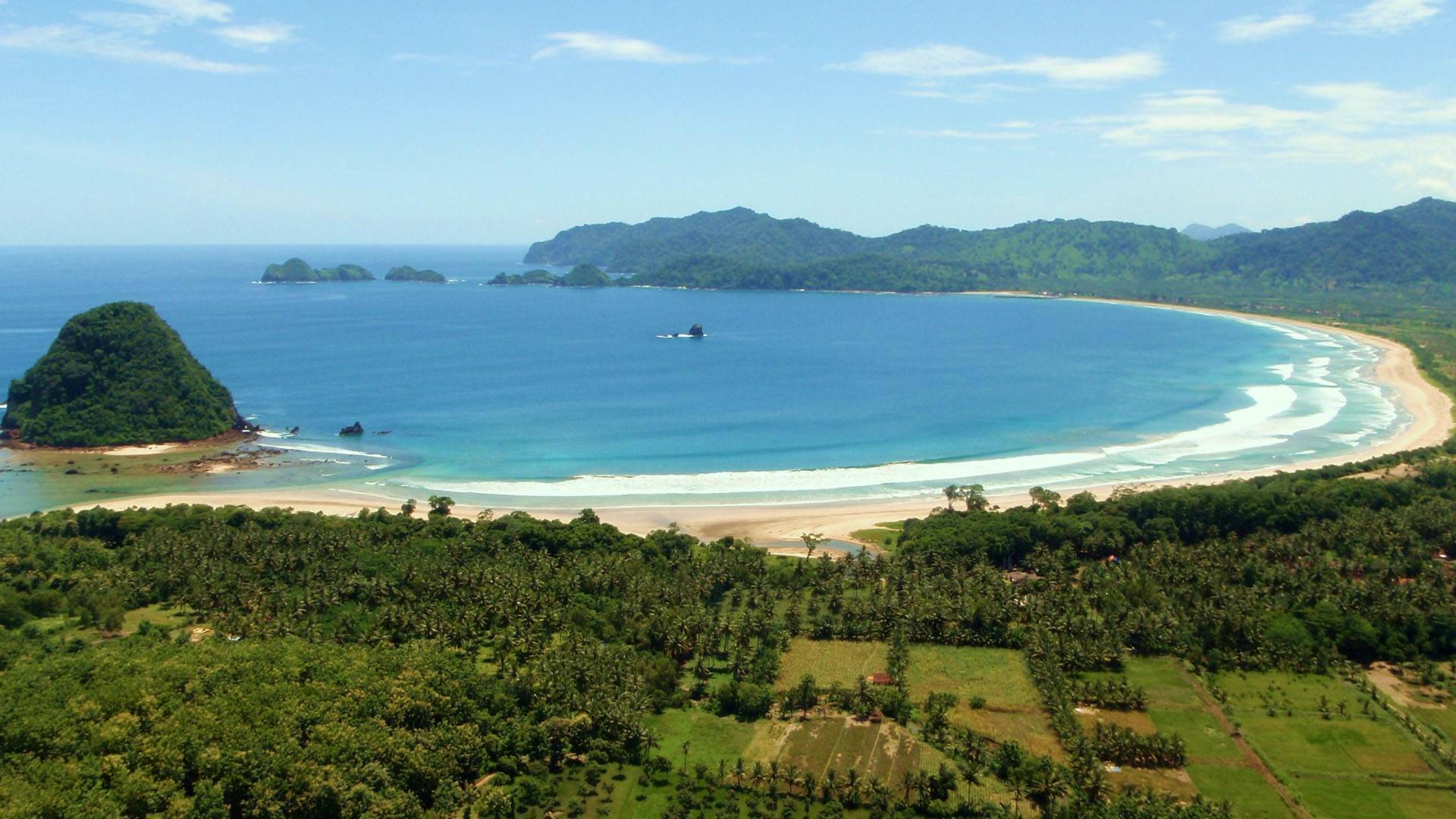 9 / 10
10 / 10
The Region
Situated in Banyuwangi, East Java just west of Bali, Red Island (Pulau Merah) is a beautiful bay surrounded by mountains and takes its name from the large rock islet jutting out in front of the beach.  The surf out front is an uncrowded, a-frame beach break, with long right and left-hand peelers, perfect walls, and occasional barrels. There are countless breaks down the bay to choose from, including G-land, which is nearby.  Hiking volcanos, and visiting coffee plantations and other secluded beaches are also just a short trip away!
The Resort
Red Island Surf Camp is a hidden paradise, tucked away in a quiet village, surrounded by lush forest and the beach. It is a great place to relax in between surfs, and is right in front of the break, offering amazing views of the surf, and the beautiful bay that it is surrounded by. Hang in the pool, laze out in the hammocks, play some volleyball in our garden, and enjoy eating from our deliciously prepared buffet and a la carte meals included in the package. We have 4 traditional style Javanese Bungalows for singles, couples or families, and offer dorm accommodation as well.
The Package
Bungalows start at $765 per person for 7 nights (twin share), which includes all meals, Wi-Fi, AC, transportation, and satellite TV. Dorms start at $495 for 7 nights, with everything also included. All accommodation offers amazing views of our lush garden, and the beautiful bay out front. 
Red Island Surf Camp
Banyuwangi, East Java