The first waves of winter and rolling into town but damn, this bed's comfy.
Firstly let me preface this by telling you that I am a summer. That was made abundantly clear to me this morning as I pulled a second layer of blanket to my chin whilst simultaneously flicking on an electric blanket.
Last night after a late southerly change and subsequent pumping of waves, I decided to get up for the early and give the steamer its first bath of the season. I woke to a stiff offshore rattling windows and slamming doors. An ambush of one side of my brain over the other quickly ensued and every lame excuse in the book was all it took for me to stay there, horizontal under the covers and instead, mind surf the first waves of winter from right there under a doona.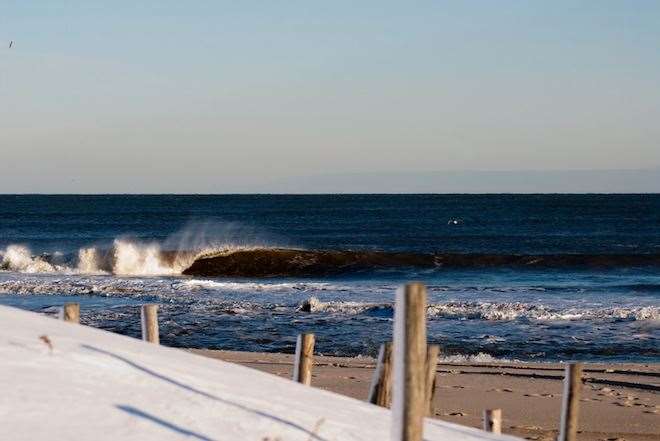 It's a much easier paddle out to mind-surf waves like this in winter.
Of course, hours later I'm strapped to an office chair overlooking the ocean and the unemployed population of the Gold Coast ripping down Burleigh point and I'm regretting and cursing that mother-fucking electric blanket – all this and at the end of the day, this is Queensland, the term "cold" shouldn't even exist here.
I called my buddy in Victoria for a quick reality check. He'd spent the better part of the weekend trying to get in and out of rubber - suit, boots, gloves, hood - enough rubber to retread an 18-wheeler. A solid effort, but I don't think he owns an electric blanket.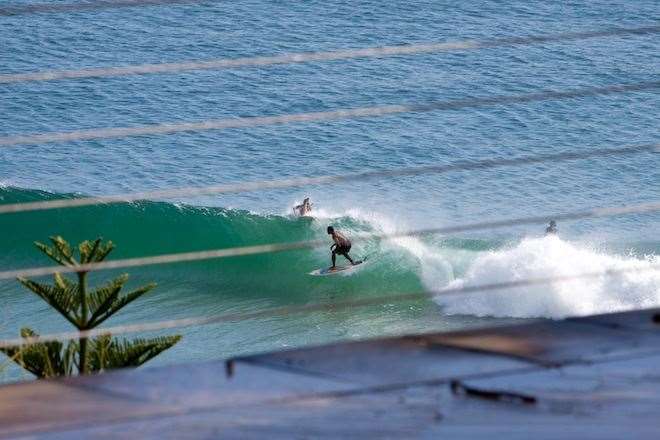 Summer cyclones... is there anything better?
For all the ground swells and offshores of winter, the Gold Coast still doesn't enjoy a distinct lack of crowds, so I figure I may as well be comfy in a pair of shorts with the sun burning my face rather than the wind. While I'm at it, the bikini-clad gurfers amongst the crowd in summer don't exactly make the situation any worse either!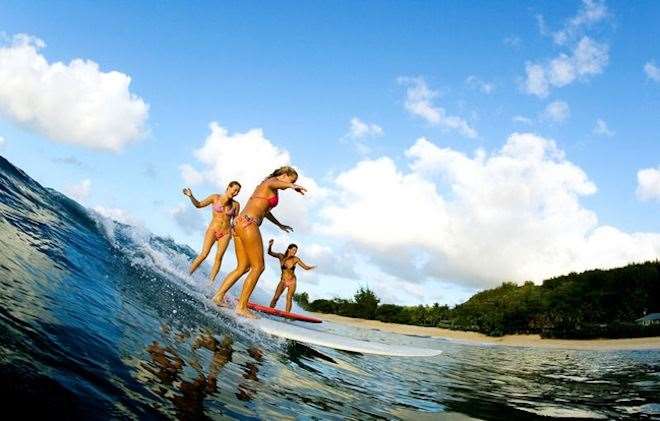 In Hawaii, you get the best of both worlds.
Each summer however, when it's too hot to get cool, my beer's warm and I'm left pissing on my blue-bottle-stung legs after another session in onshore slop, I find myself pining for an icey cold southerly, ear plugs and wind burn… but really, who am I kidding?
I'm going back to bed, wake me up in November. To those of you south of the border… Godspeed.
Tracks