Mark Mathews lands the cover on a foamie and Russell Ord nails the shot of his life.
The cover shot is a milestone every professional surfer and photographer wants to achieve. So what does it take to land page one? Red Bull recently chatted to the two stars behind our September issue. For photographer Russell Ord it was the pinnacle of his surf photography career and for Mark, well he did it all on a foamie. But I won't spoil it with my words. Read on below. 
The cover of a magazine is still about as good as it gets for a professional surfer, and given that this shot of Mark Mathews will stop you in your Tracks it's only fitting that the image graced the magazine of that name.
There's much more to this arresting image than a simple click of a button however, it has been an all-consuming passion of photographer Russell Ord's for the last couple of years.
Don't just take our word for it though, let's hear it from the man himself, with a little bit of colour commentary from surfer of the moment Mark Mathews who, if you look closely, is riding a soft-top inside a wave that will happily crush, kill and destroy you. Some people...
"It's a funny day when you wake up and realise all the work you have been doing simply involves collecting moments. Some moments better than others, sure, but moments that only belong to the surfer. Their lives revolve around what they love, it's years of progression and being amongst the ocean's elements, reaching their limits then challenging themselves again. Moving the goal posts beyond what some people may think is unachievable, then taking it even further again.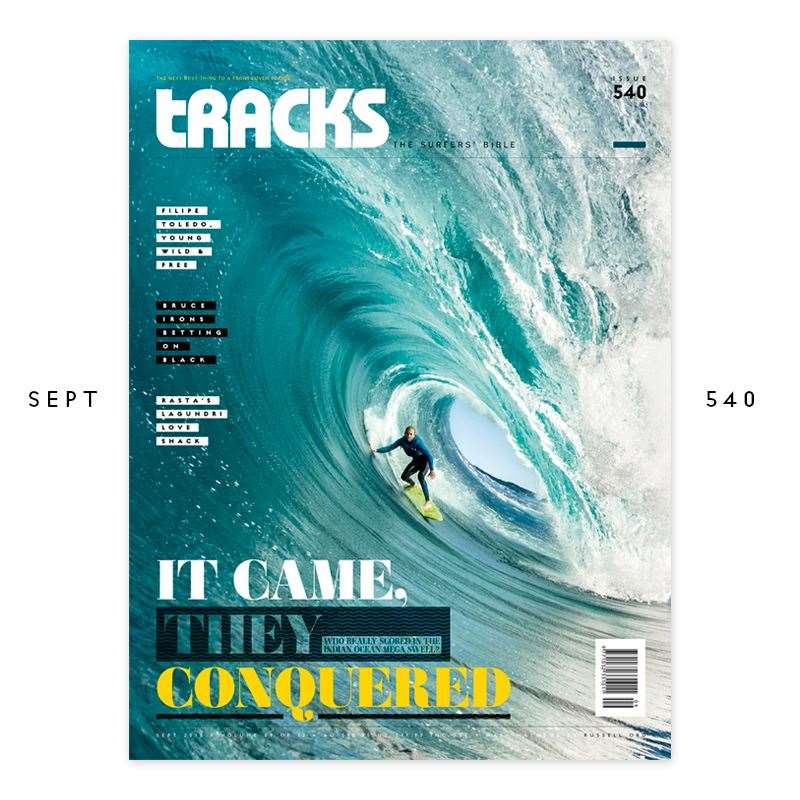 Tracks