The Right Still Dominates
This year's Tube Of The Year nominees are an interesting bunch, with the majority (three out of five) of the rides coming from The Right from that one sick day May 16, 2016. 
The judges are going to get a headache comparing those three rides, and even more of a migraine when they add Cloudbreak and Mullaghmore to the mix. 
Fiji has had her fun before, with some of those ridiculous waves from the 2012 mega swell resonating for years afterwards. The entry by Dane Gudauskas is a fine effort on a heaving day, and one of the lefts in the mix. Dane does well in negotiating this take off to pit, and it will be interesting to see how it fares
Dane Gudauskas Cloudbreak, Fiji on May 23, 2016. Photo by WSL Photo Team
Irish laddie Conor Maguire stuffs himself into a solid pit at Mullaghmore, and it too is a valiant effort at a wave that has moments of absolute non-user friendly madness amongst all of her moods. This image (also shot by an Irishman called Conor) is subtle and moody and beautiful, and belies the danger of this notorious Sligo slab. 
Conor Maguire at Mullaghmore Head, Ireland on March 15, 2017. Photo by Conor Flanagan.
Brad Norris is one of the contenders for the Tube Of The Year for his entry from The Right on May 16 last year. It is a monstrous pit and it looks nerve wracking just in picture form, so the young plumber must be acknowledged for pulling into one of the sickest pits of the season. To understand the severity of the entry, it actually is as scary as it looks and people get hurt out there.
Brad Norris at The RIght, Western Australia on May 16, 2016. Photo by Chris White.
Dan Ryan became well known as a booger, but with a qualification. Check this out and try and tell me there's no respect for bodyboarders.   
He went on to continue his charging ways at a number of spot around the world including The Right. Dan works out west, and when the time is right he's a fixture out there, getting the biggest pits known to man. Whether this is the biggest pit of the season remains to be see, but either way this quiet and reserved dude gets a shit load of respect for getting himself into that ludicrous position. 
Dan Ryan (Margaret River, W.A. Australia) at The Right, Western Australia on May 16, 2016. Photo by Chris White.
Talking of which, Shanan Worrall is another surfer who likes to get himself into inextricable situations while surfing, and try and extricate himself. He gets out of a few and he gets smashed in a few as well. He's always on the hunt for the bigger ones and being a full waterman – commercial fisherman, free-diver, spearfishing and all that – he's more confident than most when the whole ocean starts to fall on top of you. Will his ride get the honours?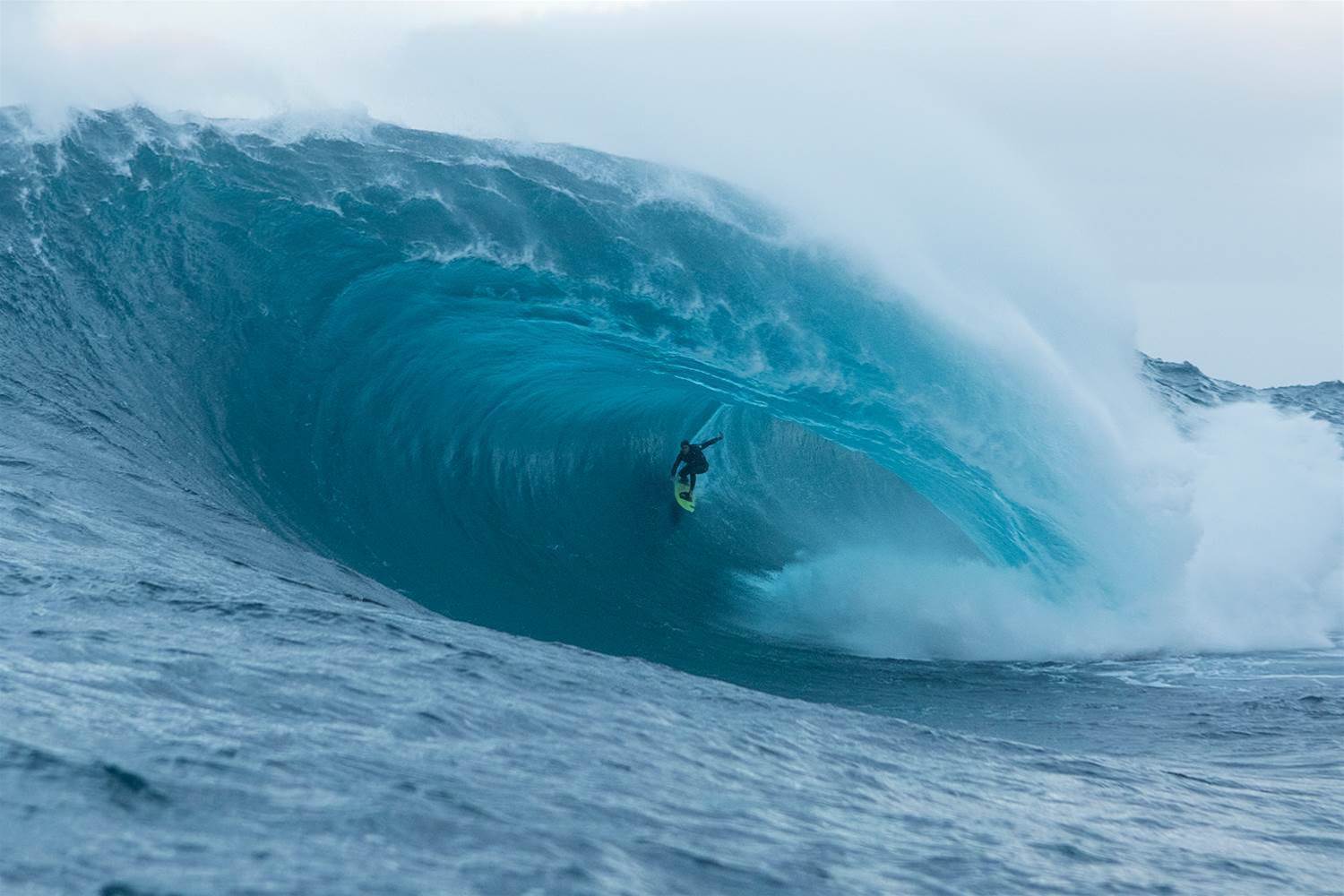 Shanan Worrall (Margaret River, W.A. Australia) at The Right, Western Australia on May 16, 2016. Photo by Jamie Scott
The surfer prize for this award is $10,000 while the still photographer prize is $5,000. 
Tracks