The big three news stories leading into the one and only Rip Curl Pro Bells Beach.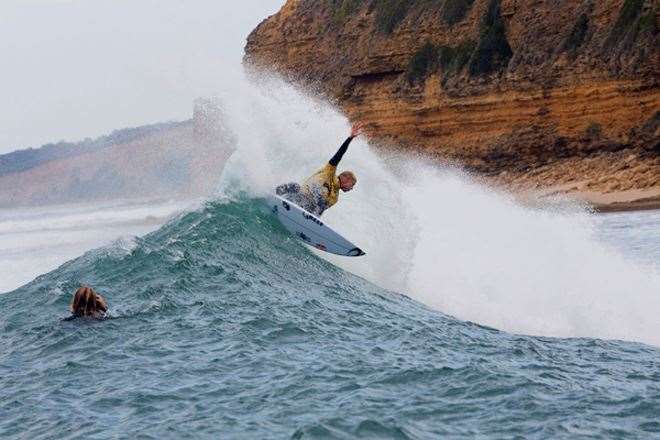 Mick Fanning. Pic: ASP
1 // SURFING SHOWDOWN LOOMS at RIP CURL PRO
BELLS BEACH, Victoria/Australia – Defending champion Mick Fanning (AUS), 31, has joined the annual pilgrimage by the worlds best surfers to Bells Beach, Victoria, for the Rip Curl Pro presented by Ford, Stop No.2 on the 2013 ASP World Championship Tour to be staged from March 27th to April 7th, 2013.
Fanning is currently sitting at world no.3 behind 11 time ASP World Champion Kelly Slater (USA), 41, and reigning world champion Joel Parkinson (Aus), 31. The current top three world ranked surfers have dominated the Rip Curl Pro over recent times having won 8 of the past 12 events.
Former two time ASP World Champion Fanning, held out current world no.1 Slater (USA) in last years ferocious final, that was voted by fans as the 2012 ASP Men's Heat of the Year.
Fanning, who will be out for a repeat performance, said Bells is one of his favourite waves.
Four time Rip Curl Pro champion Slater (1994,2006,2008,2010) admitted after his recent Gold Coast victory, that a win at Bells would place him in a good position early in his quest for a twelfth world title.
The Floridan also said that he expects both Fanning and Parkinson to excel.
Fanning has rung the Bell twice (2001, 2012) and Parkinson three times (2004, 2009, 2011).
The world's longest running surfing event since 1962, the Rip Curl Pro turned professional in 1973 and this year marks it 52nd year of creating surf history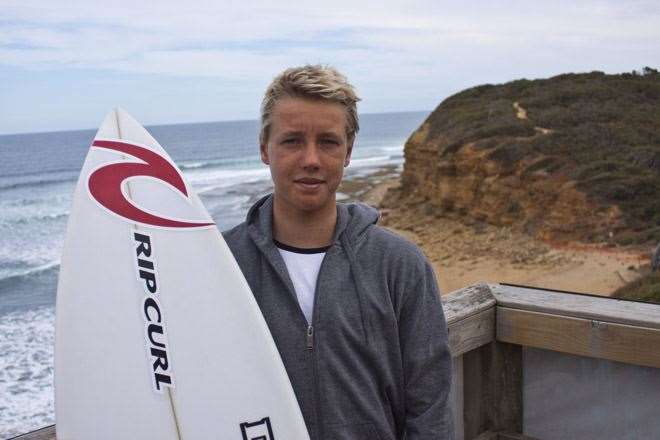 Jacob Willcox. Pic: ASP
2 // Jacob Willcox accepts wildcard into the Rip Curl Pro
Jacob Willcox from Margaret River has been allocated a wildcard to compete against the best surfers in the world, in the Rip Curl Pro at Bells Beach presented by Ford, which starts on Wednesday March 27.
After surfing his way to the Round of 48 at the Drug Aware Margaret River Pro last week, his 1st ASP WQS event, the 15-year-old goofy-footer posted one of the biggest upsets of the event, beating WCT surfer, Adriano DeSouza.
Willcox has made the journey across the country to compete on one of the biggest stages of them all, and is one of the youngest competitors in history to do so.
With the withdrawal of several athletes due to injury, the wildcard goes back to Rip Curl and was given to the current Australian U16 Junior Champion.
"It's unbelievable to get the chance to surf against the best surfers in the world. There's nothing bigger than the Rip Curl Pro and I can't wait to get out at Bells and see how I go," commented Willcox.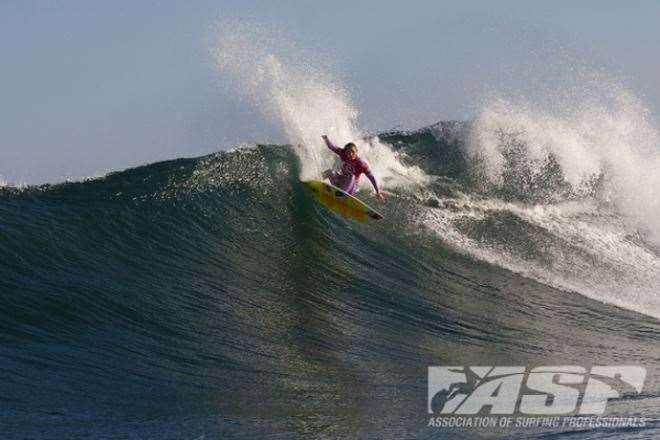 Carissa Moore. Pic: ASP
3 // World's Best Female Surfers Prepare for Rip Curl Women's Pro Bells Beach
The Rip Curl Women's Pro Bells Beach presented by Ford Fiesta, the third stop on the 2013 ASP Women's World Championship Tour, is set to commence this Tuesday at the iconic Australian pointbreak of Bells Beach and the event will mark a pivotal point on the ASP Women's World Title Race.
Tyler Wright (AUS), 18, ASP Women's WCT ratings leader, has been in impeccable form during the Australian leg of the season and is fired up to head down to Bells to take part in what is slated to be another historic event.
"I'm really excited to get down to Bells tomorrow," Wright said. "I'm looking forward to surfing fun waves at the bowl, catching up with my Rip Curl family and spending some quality time over Easter with Owen, Sam and Kirby."
Wright, who won the season opening event on the Gold Coast, is now looking to further her position as the frontrunner for the ASP Women's World Title. The talented Australian would love to add the prestigious Bell to her list of accolades at a destination that has become a sentimental stop during her ASP World Title chase.
"Winning Bells would be a great achievement," Wright said. "The Bells event has so much history and prestige attached to it that it would mean a lot to anyone. Last year we had a team dinner and Claw came along, he got talking about how Rip Curl came to be and how the event came along. Hearing his stories and excitement, that's where it becomes special for me. It was probably the best story time ever.
Tracks