Australia's largest regional film festival set to host multiple surfing films from 6 – 15 March.
Words provided by Byron Bay International Film Festival
Love film? The countdown is on to Australia's largest regional film festival – Byron Bay Film Fest from 6 – 15 March. Ditch the downloads because magic happens in the dark over a massive 10 day program that puts the glamour into grassroots cinema. 200+ films of all lengths and genres from 35+ countries. Whether you love drama, documentaries, surf, spirituality, music, animation or something else, you'll find something to challenge and broaden your thinking. Plus, there are master classes, panels and red carpet opening and closing night gala parties.
For our surfing community specifically, we have an eclectic and energetic lineup of surf films for every age and taste:
Joy illuminates the Australian Premiere of Learning to Float, about   an overweight African American kid from South Central LA whose life – and figure  are transformed when he discovers a love of surfing.
Similarly, exuberance spills out from the Brazilian feature-documentary 1970 Something, which is also having its the Australian Premiere. This "ode to the surfing, music, fashion and counter-culture scene of a romantic period" shows how Brazil has come to the attention of the global surfing community.With a mixture of unseen film and photo archives, present-time action video clips and exclusive stories from the main players of the day about surfing between the oppressive political atmosphere and the environmental degradation of the day, it's a quick lesson in Brazil's rapidly rising surf status.
If evidence is needed that surfing can bring a surfer joy, then look no further than Sally Fitzgibbons and Sally: Behind the Smile. Everyone in the surf community knows Sally's smile can light up a small continent, but this film also shows her tears and her unfailing determination to be the best. One of the brightest lights on the 2015 WSL Women's Championship Tour, Fitzgibbons' driving spirit is inspiring as she challenges herself again and again in pursuit of a world title. This is a film that every aspiring and professional athlete can take something from.
Similar but different is Nothing Too Serious, about Dean "Dingo" Morrison's love of the big waves. Morrison won the Gold Coast Quicksilver Pro a dozen years ago but chose a different path - and here we see some breathtaking footage of him doing what he does best: charging.
So surfing can change the mindset of those who surf, but can it change the world? One film shows how the international surfing community can bring financial aid and hope to those who need it most. A Surfer's Legacy follows an Indian girl born into child slavery with one arm, one leg and a dream. Her life is changed forever when surfer and prosthetist Pete Farrand and his team of Australians create a limb for her, a "new leg" using recycled parts from Pete's workshop bins.
Grass Roots is another demonstration of how surfing and surfers can change the communities of remote places, when surfers set out to bring hope to a village in Papua New Guinea. It happens to have an awesome surf break, and in collaboration with the elders and with financial investment from ecological sensitive surf tourism, this village feels the positive ripple effects surfing can bring.
In the Australian Premiere of Oney Anwar – Chasing the Dream, we see how Rip Curl, through its sponsorship of Indonesia's first professional surfer, influences his life and community. Anwar grew up in a remote and impoverished area where no one went surfing. As he chases his dream of becoming the first Indonesian to qualify for the world championship tour, his village feels the benefits of that sweet surf break at its front door. It's a transformative experience for everyone involved.
Similarly, What the Sea Gives Me is a gorgeously filmed love affair with the ocean. It explores our incredible relationship with the sea and dives into our hopes for the future. And it's not just about surfing. Every one has a unique and valuable perspective – the artists and fishermen featured, the people doing research on massive great white sharks, as well as those riding the waves.The footage is epic.
The Cradle of Storms is a very cool Australian Premiere about a few dudes going for a surf in a stupidly remote location in Alaska. Why? Because they can. It's a high performance surfing adventure with no one else out there.
The journey continues with the Australian Premiere of Tierra de Patagones, an Argentinian film about two brothers wandering through Patagonia to surf in the freezing waters of one of the southernmost areas of the world: the Isla de los Estados. They discover new surf spots, new people, and a whole new way of looking at the world.
Lastly, there's Journey On about Shane Herring – a hugely talented surfer who gave it all up 20-odd years ago. Amazing archive footage and close-up interviews with Herring and those closest to him make for a complex and candid portrait.
Festival Director J'aimee Skippon-Volke said: "Byron Film Fest is known for its eye-opening, thought-provoking and cutting-edge films and the submissions we have received this year are nothing short of exceptional. Our festival-goers are in for a treat and I can't wait to share the program with everyone in the coming weeks."
So, can surfing really change the world or does it just change those who do it? The finer points of such a question can be discussed and debated endlessly, informed by the festival's line-up of fun, friendly and fantastically challenging films.
Tickets go on sale February 23 at www.bbff.com.au and festival venues or subscribe to their newsletter for presale offers.
Here are a few surf titles to note:
Sally Fitzgibbons: Behind The Smile by OutsideTelevision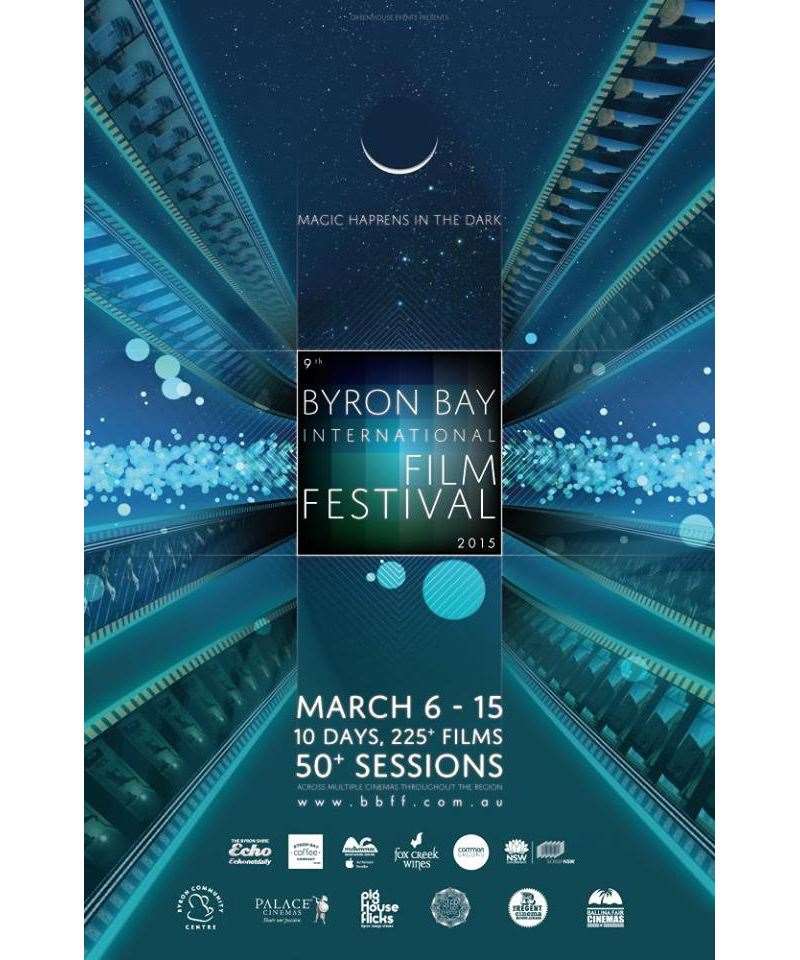 Tracks