Who shone and who stunk on the always exposing J-Bay racetrack.
Filipe, who claims the number one slot on the Jeep Leaderboard, wasn't on another level, but another planet, Wade Carmichael is the new great Aussie hope, there's retirements and there's retirements and the less said about Facebook the better. Here's the match ratings from what was a four day speed blur at Jeffreys Bay.  
Filipe Toledo: 12
Wasn't just surfing better than anyone else in the field, he was surfing better than anyone, ever. If he's surfing at twice the speed of his other competitors, and still being more radical with fewer mistakes, the game, at J-Bay, at least is up. 
Wade Carmichael: 9
The RCJ Max Wax era spray. The off the cuff interviews. The ability to totally disregard the biggest names in the sport. The simple, uncluttered, approach to surfing. The real deal. The great new Aussie hope. 
We always knew Wade would shine at J-Bay, and he did Australia proud. WSL/Cestari
Kanoa Igarashi: 7
I don't think I've seen such a good surfer doing turns and such a horrible one between when trying to connect them. People were talking his bottom turns up, but the hunching style between them does my head in. Or is it just me? 
Jordy Smith: 5 
"The way I surf a wave. It obviously doesn't feel like it looks," said Jordy after losing his Semi. And so the South African finally understands how any surfer who has ever sat in a boat and watched their own Mentawai session feels. So instead of blaming the judges at every opportunity, maybe Jordy should instead watch Filipe and see what it takes to win at J-Bay. Cause it's now been 8 years since he's done it and the whining like a bitch is getting old. 
Can Jordy tap back into his progressive past in order to match it with Filipe? WSL/Cestari
Julian Wilson: 6 
Lucky to come home with a 5th, with a stilted, scrappy effort of a man nowhere near hitting form. The effort and the fight was undoubtedly there, but he'll need to capitalize at Chopes if he is to push Filipe all the way. 
Conner Coffin: 2 
Scores 7 points for yet another powerful and technical performance at a wave he loves. However he loses 5 points for the Instagram post of him playing the Star Spangled Banner on his guitar in front of the lineup. It made want to be sick all over his wool lined denim jacket. 
Matt Wilkinson: 1 
When Wilko can't beat Tomas Hermes in six foot J-Bay then you know that the wheels have well and truly come of the shitwagon. Micro, what's the plan?  Because there's no way Wilko will survive a year on the QS and that's where he's headed at the moment. 
The Facebook Business: 1
Who really gives a fuck how many people are watching? Why is everyone so worried? And, apart from not actually being able to watch it and having your personal data ripped from your digital anus, surely the comments are better than listening to Pottz? 
Parko: 8 
A dignified retirement announcement, a solid performance and a reminder of what we will soon be missing.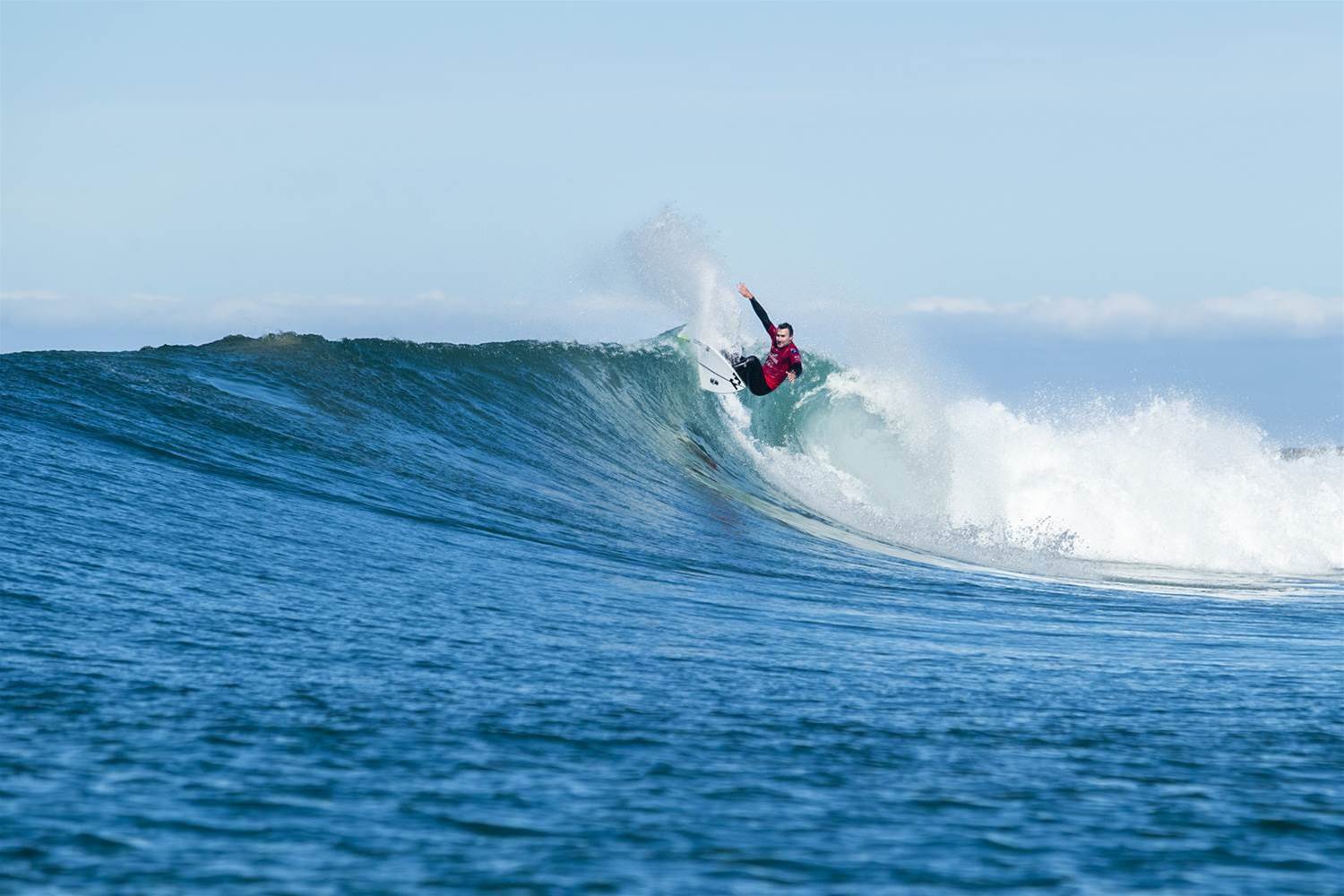 WSL/Cestari
Kelly Slater: 1 
An embarrassing retirement announcement, a weak performance and a reminder of what we will be getting for the next 18 months. 
Tracks