Meet Sydney rockers Food Court.
Food Court are one catchy garage rock band. You can't help but lose your inhibitions and start moshing about where ever you may be in this often boring world to tracks such as '14 Years Young' and 'On The River'. After just supporting rising Australiana star Courtney Barnett, these lads are set to take their party vibes up the east coast. To celebrate we're giving you a chance to win some goodies… But first, some words from The Food- Court-ians:
Tell us a bit about the band members…
So Foodies are Cristian Campano (Vox, Guitar), Lewey McKeown (Bass, Vox), Dan De Santis (Guitar) and Nic Puertolas (Drums). Most of us are old mates from the Inner West of Sydney. We are old skateboarding or pubbing mates who finally decided we  should start making music. I used to play field hockey so we have access to a hockey clubhouse with an inbuilt bar in the back of  Glebe where we can jam anytime. There we started playing a few years back and the rest is history.
Any of the fellas surf?
As for surfing, a few of us surf or have surfed. Water is definitely softer than concrete for our old knees and we're lucky to have so many beaches at our disposal being Sydneysiders.
Where did the (amazing) name Food Court come from?
Haha yeah it's still funny telling people the name of the band. We had over 100 names and we we're totally  happy with any of them. As we play of a mix of styles we wanted the name to make sense. We were almost called 'Yeah Man' then Dan De Santis our lead guitarist thought of Food Court. We celebrated with a few jugs of Reschs.
What upcoming shows are you most excited for?
We've just finished a crazy run of shows supporting Courtney Barnett, The Delta Riggs, Peace (UK), Catfish And The Bottlemen and Northeast Party House. We decided it was time to do a small run of headline party shows up and down the East coast so we're playing Newtown Social Club in  Sydney Saturday June 13, Beach Hotel Byron Friday June 19 and The Gasometer in Melbourne Friday June 26. Looking forward to getting the party vibes happening!
We are giving away a tasty bunch of Food Court Treats including their latest EP 'Big Weak', Food Court Tee and Vinyl. All you have to do is share this post and send us a private message on FB showing your shared love and you're in the running.
See what all the fuss is about here : 
https://www.facebook.com/foodcourtbandsydney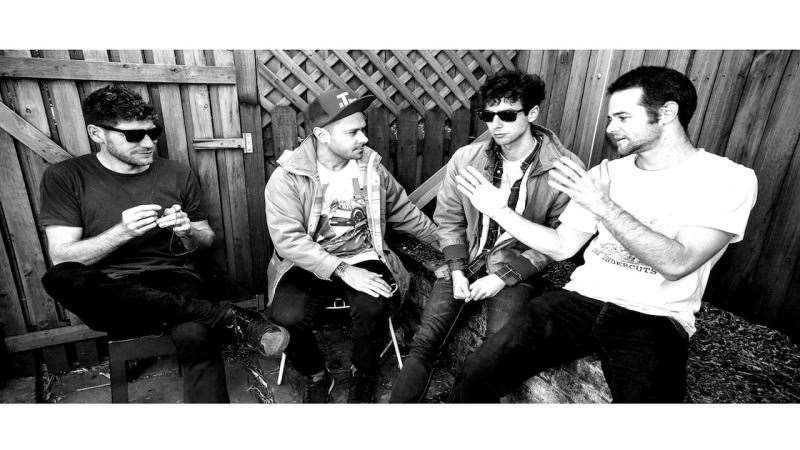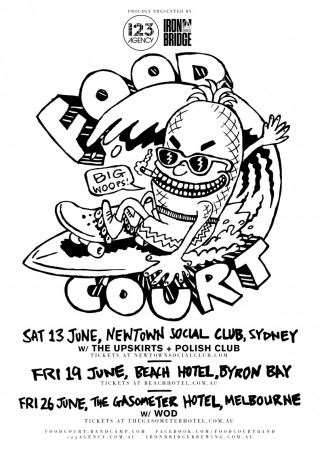 Tracks