Parko's committed Pigdog shot a timely reminder of the looming three-way battle for the ASP World Title.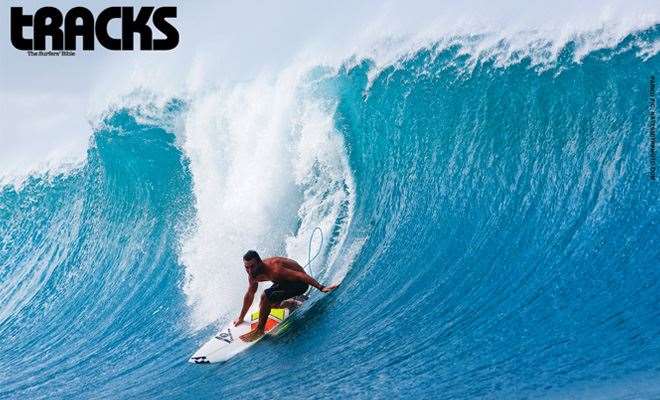 Parko perfectly poised pigdogging at Pipeline. PIc: natesmithphoto.com
Today's "Mondayitis" features 2012 unadjusted ASP rating's leader Joel 'Parko' Parkinson sliding into a gem at The Banzai Pipeline. Parko's committed Pigdog shot from Nate Smith a timely reminder that in less than a week he and good mate Mick Fanning along with King Kelly Slater enter into a three-way battle for the ASP World Title at this the most iconic surf break in the world.
Bet your last block of wax on it – it's going to be a nail biter. Witnessing who can best run the gauntlet of not only this majestic wave but also all the 45 other hungry surfers competing – and come out on top.
In the Pipeline Masters in Memory of Andy Irons Parko's ability to Pigdog his way out of big pits at Pipe could be the difference between him finally reaching the surfing summit and again being halted at runner-up base camp for another season.
Note: Get on the #GoParko band wagon blog HERE
World Title Scenarios HERE
Be sure to watch live HERE and read all the daily blogs from the Tracks each and everyday of this historical moment in surfing.
To download this wallpaper for free and keep it on your desktop simple click appropriate size below and click through to appropriate thumbnail...
For 1920 wide click HERE
Note: Get on the #GoParko band wagon blog HERE
World Title Scenarios HERE
Tracks