This week Nate takes a look back at the 2012 Rip Curl Pro.
| | |
| --- | --- |
| | This week Nate takes a look back at the 2012 Rip Curl Pro. |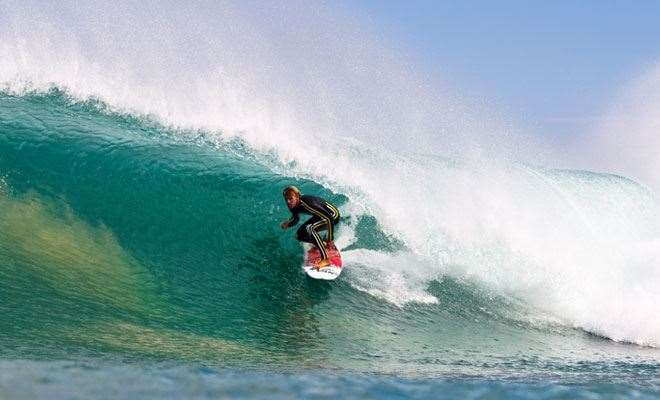 Smiling seppo Pat Goo-Dang loving life (as usual) at 13th Beach. All Pics: natesmithphoto.com
Note: Welcome to the second installment of award winning photographer Nate Smith's 'Friday Shutter Play' photo / blog [third to drop on June 22] Expect the unexpected every Friday as Nate surprises and tantalises your retinas with anything from a black and white portraits series to a red hot recent session. Either way it's going to be all quality images backed by the inside word from the man himself.



My love for Bells runs deep. I've been shooting down there for nearly 15 years and love the place. Shooting early morning sessions at Bells or Winki when the Rip Curl Pro is on offers me not only amazing light (when not howling wind and rain), but the chance to shoot those top 34 ASP surfers that are super keen.
Then there's the comp itself. With
Tracks
magazine being the official media partner for the event since day dot, I am afforded the honour of sometimes being the only stills photographer in the water, and when that experience entails shooting a Kelly Slater vs. Joel Parkinson match-up for example – it's the best seat in the house.
Here I've compiled a collection of shots from in and around the 2012 event... Enjoy.
– Nate.
Tracks