Steph Gilmore claims a seventh world title victory as Honolua Bay turns on.
Stephanie Gilmore is the seven times world champion and it seems almost everyone is celebrating alongside the universally adored, 30-year-old natural footer. While much has been made of the fact that Steph has equalled Layne Beachley's record she also achieved a first of sorts, becoming the only woman to ever win back the title after a three-year hiatus from the number one slot. Most titles are won consecutively or with shorter intervals between victories. Some would argue that to regain the crown after an extended departure from the number one slot is more difficult.     
After Steph's commanding round one victory, providence arrived in the form of wildcard Alana Blanchard, who was matched against Lakey Peterson in round two. Blanchard, a former WCT competitor, rediscovered some of her best form as she whipped through Honolua Bay's horseshoe bowls, relishing the kind of classic conditions that made fans want to jump right through the screen into the lineup. After a lacklustre round one performance, Peterson became the tragic figure in an otherwise spectacular setting, forced to watch her world title dreams sink in the luminous waters of Maui.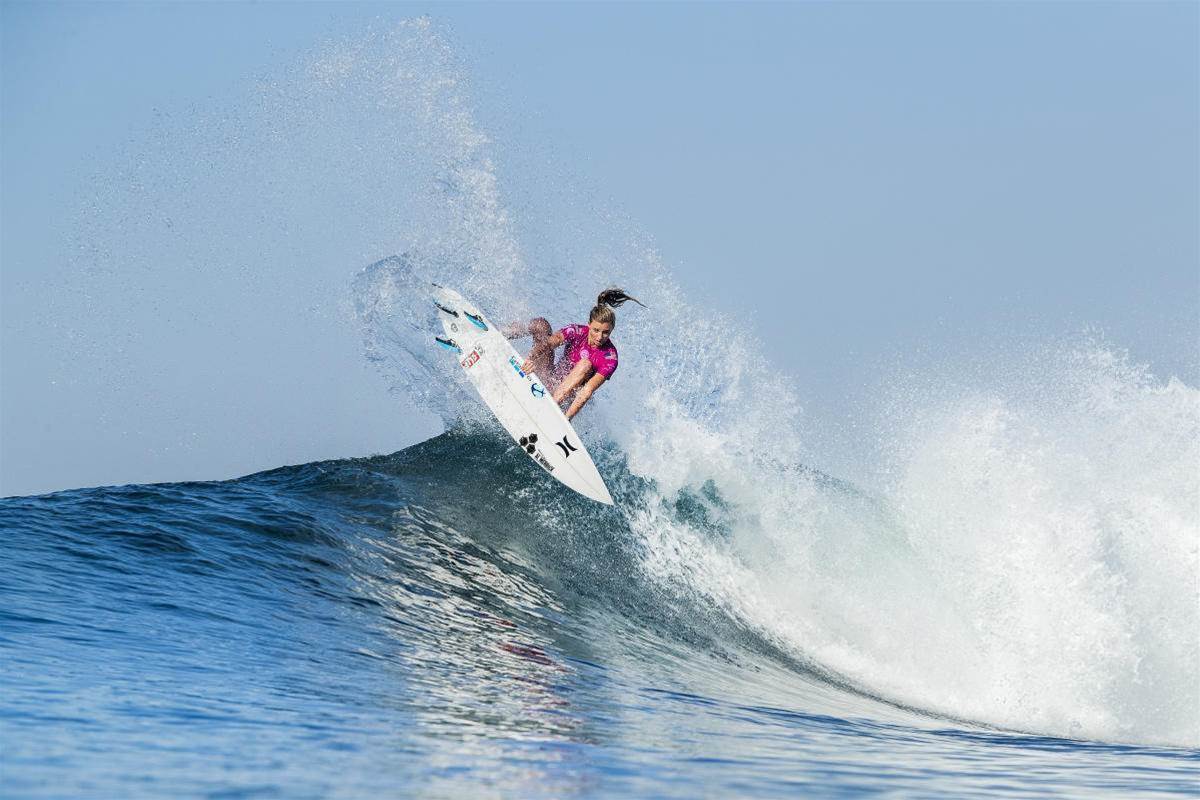 Lakey Peterson took her own performance to new heights in a captivating title race with Steph Gilmore. Photo: WSL
Lakey could take solace in the fact that she had made a quantum leap with her own performance and played a major role in one of the most thrilling title races in surfing history; one which saw both girls summon bold forces as they engaged in a tug of war for the yellow jersey and the number one slot on the Jeep Leaderboard.
As Steph breathed a welcome sigh of relief and began to ponder how she might celebrate the most talked about of title challenges, she knew it had been a long journey back to the ultimate winner's dais. Her 2015 campaign was stymied by a fractured fibula early in the season and while there were moments of sublime brilliance in the following years, Steph struggled with consistency and confidence. Perhaps it would have been easier to abandon the tour, ride a twin fin and smile for the cameras while exiting silky cutbacks. God knows her sponsors would have given her the greenlight to do so and there's no doubt that Steph, with her natural charisma, dynamic surfing and musical dalliances, would have had little difficulty nurturing a successful freesurfing career.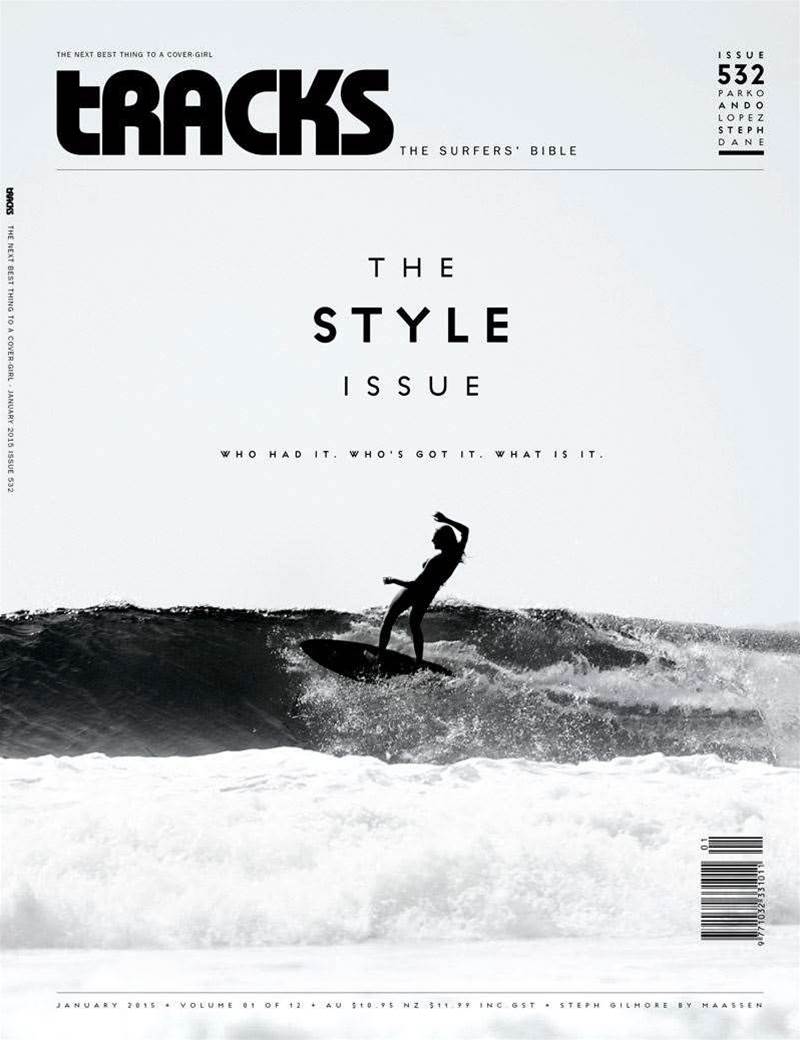 Steph literally gracing the cover of Tracks. The issue was a best-seller. Cover shot: Morgan Maassan.
However, despite the allure of a life without heat sirens and coloured singlets, Steph worked hard to regain her contest form, honed the competitive instincts and committed wholeheartedly to winning another title. Lakey Peterson, six-years-Steph's junior, ensured Steph had to summon the very best version of herself to do it.
Victory at Bells underpinned Steph's world title quest in 2018. Photo: WSL
Equalling Layne's record of seven titles would be extremely gratifying for Steph, but it's likely she derived just as much satisfaction from the internal journey of reinvention. Indeed there are relevant comparisons to be made with Kelly Slater who has won titles against younger competitors in different eras.    
As this piece is being written, Steph Gilmore is making her way down the majestic cliffs of Honolua Bay preparing to surf her round 3 heat. Could there be a more glorious feeling in surfing than strolling down to share perfect waves with two other girls, comfortable in the knowledge that you are the world champion. However, despite Steph's effervescent buzz, the floaty high, the irrepressible smile and the 'hell-yeah'! of the whole moment, it's hard to imagine that there is not already some little part of her that is thinking, "How about eight?"
Watch out Kelly, she may now set her sights on eleven. In the meantime, if you can't be at the official Steph Gilmore celebration, throw a party in her honour. Steph is a wonderful champion, a living Australian icon and one of the sporting world's undisputed greats. Bravo Steph, you've given us all a reason to smile.    
Tracks