Three Hawaiians who could do damage at the final event of the year.
As we approach the final event of the year, with a world title and a whole slew of requalification scenarios on the line, there are three hometown surfers determined to wreak havoc through the ranks.
Firstly, the powerhouse surfer that is Ezekiel Lau has requalified for the Championship Tour via the Qualifying Series, where he finished 10th before double-qualifiers. This means that the no-frills surfer has the pressure off, and this is when he gets going. While his record is more about waves like Haleiwa and Sunset beach where he is surfing with his face to the wave and can put his rail in to those massive arcs, he is also not too shabby on the peak at Pipe, and will have his home boys cheering him on. Zeke had an average year as a rookie, going onto the final event of the year at 27th, and will be keen to redeem himself at Pipe, whatever it takes. Zeke can look forward to a long and healthy career on the Championship Tour as he has the strength and maturity that is needed to excel, and has the competitive nous to not hold an ounce of intimidation against higher ranked surfers.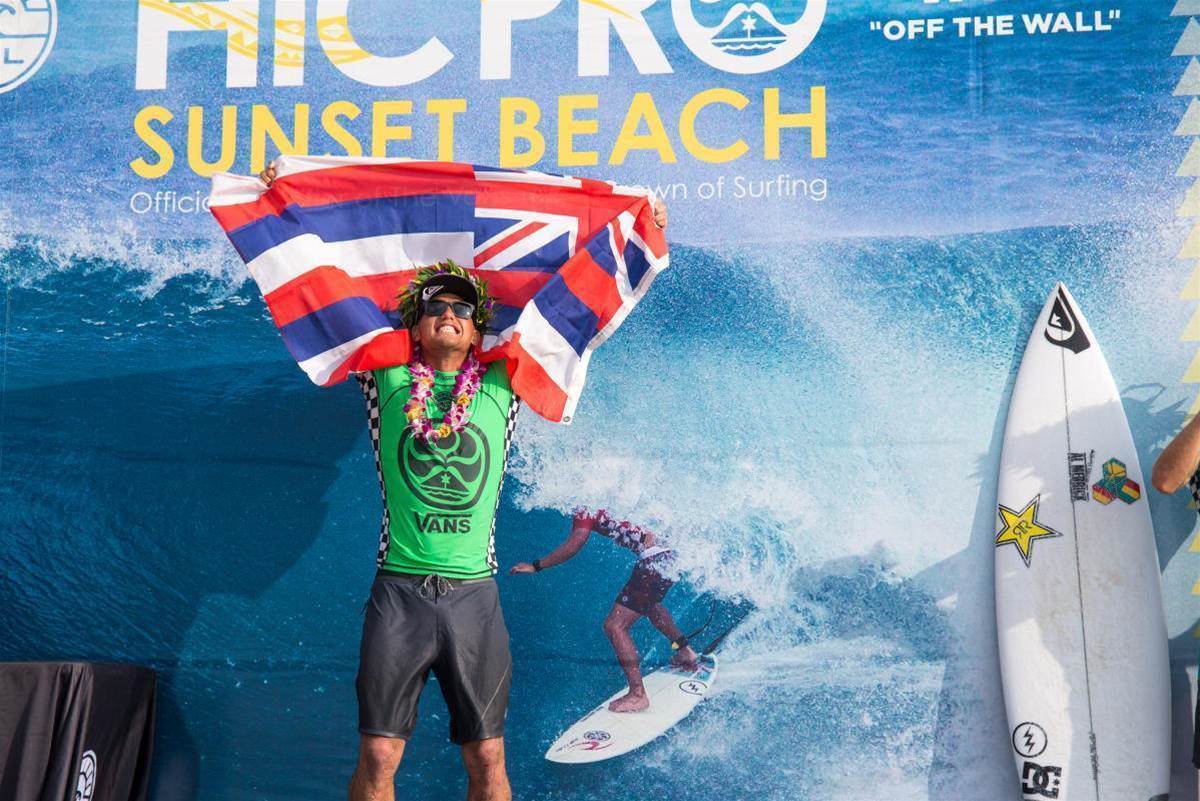 Zeke Lau has already claimed one event this season. WSL/Heff
Sebastian Zietz is another local threat that can pull out all the stops at Pipeline, can make a final and better and reset the Championship Tour rankings. He has the local knowledge and the experience on the North Shore, and has the flair to do unconventional moves on all of the waves. He has done it before, winning the Triple Crown back in 2012 and used the win to propel himself onto a career as a Championship Tour surfer. While Seabass at times appears languid and laconic, his radical approach gets the thumbs up from the judges when he gets going, and he likes to go on the bigger, gnarly sets that he can find. Easy a finalist at Pipe, he is always great value. With the first few day's worth of swell from the NW and looking to favour Backdoor, Seabass will be in his element.
Seabass has been in sublime form. WSL/Heff
John John Florence could do a whole lot of damage at Pipe this year. He has yet to win a Pipe Masters tournament, and it would be an incredible finish to a great year by winning Pipe and the World Title. John John has the competitive smarts to get the win at Pipe, and has the competitive savvy to get the job done effectively, but he just needs to hold he line, and hope that the waves get good. His skills at Pipeline are impeccable, and he knows that two good waves per heat are actually all that is required for another world title and a Pipe trophy. He also has the very real local crowd, frothing on their boy doing well in their backyard, and he will enjoy tumultuous support on the beach from friends and family.  
John in his happy place. WSL/Cestari
If Pipe doesn't deliver this year then it could be anyone's game out there, and the hard-earned Hawaiian experience will hold less than the high-flying skills of many. These three surfers will be hoping for the bigger and more solid stuff to come through. At this stage this is precisely what is forecast, with loads of pumping surf on the horizon and average to poor winds set to accompany this swell. Going to make for some challenging and scary conditions, and the local crew will thrive in this.   
The Billabong Pipe Masters is set to commence on Friday 8th December. Event site here:
http://www.worldsurfleague.com/events/2017/mct/1979/billabong-pipe-masters
Tracks