What to make of the wholesale changes and current WSL top brass.  
How do you like the new WSL Tour, which has been christened A New Era? Throwing stones at the WSL and the revolving door of CEOs since ZoSea took over from the ASP has been easy. But if Erik Logan can pull off the vision the Wozzle has put forward then he might just save pro surfing altogether.
A couple of things still stand in his way. 
Most international travel remains off the cards until further notice. Even if countries do open their borders, there's the matter of strict quarantines and self-isolating measures to adhere to, along with the obvious risk of contracting COVID.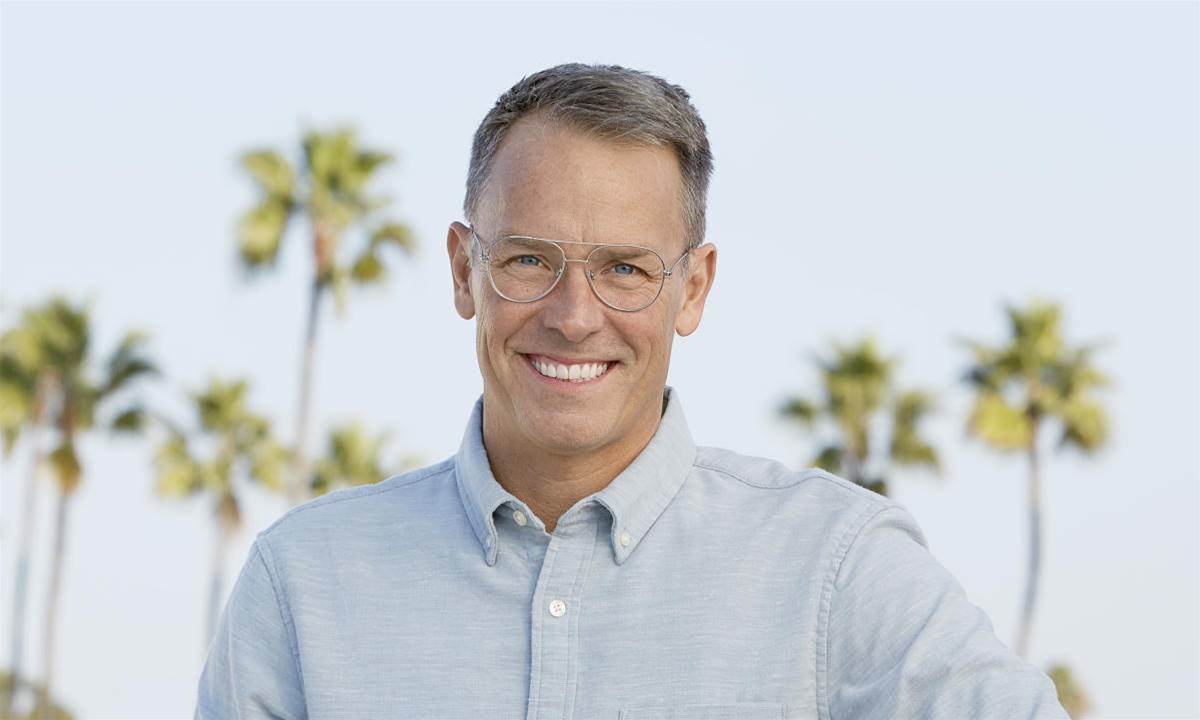 Will Erik Logan, aka E-Lo, emerge as the saviour of pro surfing?
No doubt the WSL are aware of this potential hurdle and will have to improvise as we draw closer to November, when the first CT event for the 2021 season is slated in Hawaii. 
Then there's the matter of a vaccine. Whether the pros will be forced to take the jab like other sporting codes, unless for good reason, remains to be seen. We know Kelly is a health advocate but we don't know if he or any other pros are anti-vaxxers. 
Unlike athletes in other sports around the world, pro surfers have been eerily quiet throughout the pandemic. No one has wanted to get back to work. Stu Nettle from surf forecasting website Swellnet neatly pointed out in a recent article that not one pro had spoken up when it came to getting the WSL circus back up and running. 
Perhaps the pros were relishing an exceptional east coast winter at home or knew a shakeup was forthcoming. Either way, all we got was #covidclips, workout videos, and a glimpse of them all living their best life.
Whether they realise it or not the pros need professional surfing to make a comeback. Just like the WSL, their careers depend on it. Gone are the days when they are merely walking billboards for their sponsors. The surf industry budgets have shrunk and non-endemic brands aren't lining up to pick up the tab.  
If you're a Gabriel Medina or John John Florence your star is already in orbit. But for the journeyman, and anyone out of the top five your net worth has been starkly marked down in recent years. Now COVID has clipped those earnings again. 
For that reason, the show must go on. 
A return of professional surfing also provides hope that things are heading back to normal. Normal in a post-COVID world. Whatever that looks like, with pro surfing a part of it, it feels a whole lot better. 
The world is changing and pro surfing must change with it.
So how did E-Lo give the sport the biggest makeover it's had in decades?
E-Lo came into the WSL CEO role a virtual unknown. He'd made his mark in the entertainment industry by having huge success with Oprah. A passionate SUP'r with a 1000 watt smile and the full vocab of Corpo-garbage-speak, he was easy prey for commentators when he hit the scene. A lamb to the slaughter in a subculture where he was probably expecting shakas all-round, Mai Tais on tap and the Beach Boys on high rotation.    
Essentially, he's laid forth a vision that almost mirrors the one former CEO, Sophie Goldschmidt had in 2017 but failed to execute, largely due to Hawaii's permit-gate. However, the current recalibration of the QS, which runs on a separate timeline, certainly has more meat on the bone. 
It's very US-centric with the cultivated drama of the CT Finals Series playoffs but it means billionaire owner, Dirk Ziff, gets what he wants with best of three heat world title showdowns. 
The bumps in the road are yet to be felt. However, integrating a minor league with the QS running from September – November and major league (the CT) running from November to August has serious legs. Logan's roadmap has more markers of success and a clearer picture of how surfers can tag a professional career. 
When Sophie's leaked vision to reinvent the model of pro surfing went viral in 2017, former WQS surfer, Chris Friend, gave Tracks this assessment when interviewed. 
"The shorter tour might mean the end for a whole bunch of guys just surviving on the WQS tour. The career WQS surfer won't exist, but it might attract a more dynamic group of surfers. Freesurfers who wouldn't normally want to spend a whole year following the WQS might feel like it's worth a shot for a three-month stint."
Imagine some of the world's best Freesurfers giving CT qualification a shot?
The WSL deserves full marks for pulling a wholesale change like this off. Getting every single pro on tour to back it wouldn't have been an easy task. Now E-Lo just needs to get the events off the ground. Without events or a Tour, the WSL is irrelevant. Succeed and E-Lo will go down as pro surfing's saviour, the guy who reinvented pro surfing in a time of plague and made it prosper. Hopefully he does not fall victim to the same pharaoh's curse, which claimed the former two CEO's.
Tracks