Master shaper Darren Handley chats with the Indonesian surfer Oney Anwar about Australia, school and more...
Oney Anwar is a 19‐year‐old surfer from Lakey Peak, Sumbawa but has been living on the Gold Coast for nearly 5 years. Surfing since the age of seven he has risen through the ranks of the Australian Pro Juniors and created history as the first Indonesian surfer to win an Australian Pro Junior in 2010 when he took out the Dripping Wet Pro Junior at South Curl Curl, Sydney. Oney won $3000 in prize money and sent it back to his family in Sumbawa to buy a house, which speaks volumes about this humble athlete's character.
DH: Oney a lot of people don't know much about you so tell us where you're from?
My name is Oney Anwar, I'm from Lakey Peak and I am 19 years old.
You've been living on the Gold Coast, how long has that been for?
I've been living on the Gold Coast for five years, going to school at Palm Beach Currumbin, living in Palm Beach.
I saw on Instagram that you've just finished school, what was that like? Did you win any awards or anything?
Yeah, ya know, I just graduated – it feel's great. I won a couple of awards. Three times in a row I won sportsman of the year and my teacher says no one has done that before. So that is even more special for me coming from Indonesia and beating all the footy boys... So yeah stoked.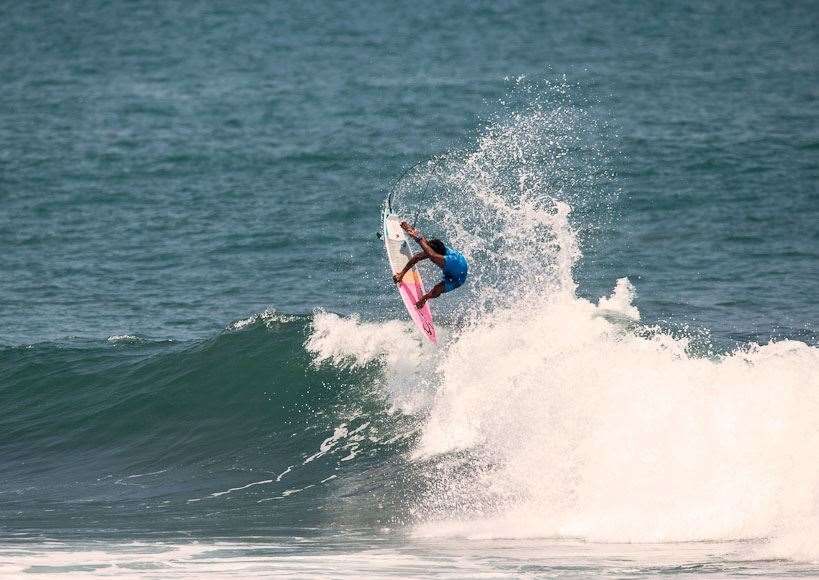 And that must be pretty good considering that Mick Fanning, Joel Parkinson, and Dean Morrison all went to that school?
Yeah, those guys are such and inspiration for me, watching them surf and knowing they went to the same school, I mean that's why I came to Australia.
Leaving your family behind and living in Australia for all this time, was that hard?
Not really, I've always been away. I was never in Lakey all the time, I spent a lot of time in Bali, so I got used to it. I love western people and hanging around them, so Australia is one of my favourite places to be.
So you've lived in Australia for five years and now you've finished school, what's next for Oney Anwar?
Now that I have finished school I am thinking of focusing on the WQS and trying to be the first Indo to travel. I mean I know a few have done it before, but I am gonna try even harder.
You finished second at the Billabong Pro in Japan last year, which must have been a good feeling and probably boosted your confidence?
The one in Japan was actually the first WQS I have ever done and I got second straight away. So I tell myself that hopefully I can do even better next time.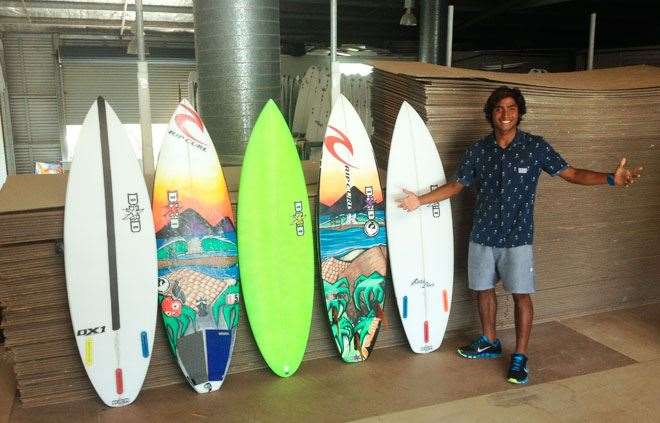 You're off to Bali for a month or so, and then are you coming back to Australia after that?
Yeah, definitely coming back to Australia to train for the WQS. I still have to go visit my Mum and Dad. I got a little house in Lakey Peak that I just built three months ago, so I just wanna go back there and chill out. You know surf Lakey Peak left and rights, just go back and relax. And next year is a new year it's gonna be the beginning of my surfing career.
So when you are in Lakey Peak and I come over are you gonna look after me?
(With a big smile) Maybe not, maybe I just tell you to paddle back in and go back to Australia.
And you had a family looking after you here the whole time while you where on the Gold Coast?
Yeah, such a lovely family, Mark and Jenny. I have lived with them for five years already. They are pretty much like my mum and dad. They look after me, take me to comps, I don't even know what to say? They're such beautiful, kind people.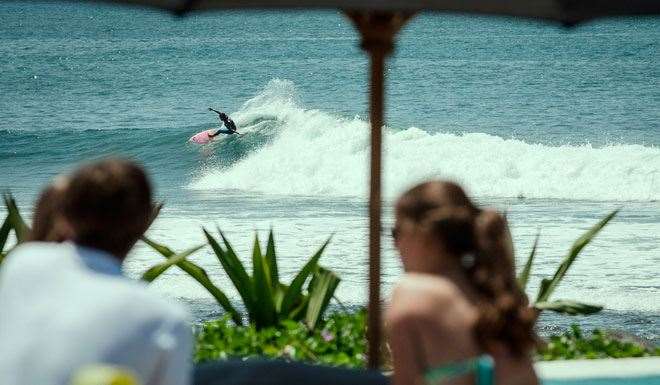 That's great to have that kind of support, and you've got all the support of all your sponsors who are looking after you and making sure that you can do the WQS?
I am stoked to have such a good brand like Rip Curl support me, send me over here and I'm definitely looking forward to the future. And I am riding your boards, you know DHD's are some of the best boards in the world. I got a good sponsor, good boards, now I just need to go big.
Go big or go home right? You picked up a few boards today and you been riding the Project 15, how has that board been going for you?
That is definitely one of my favourite boards for sure! I got second in the WQS in Japan on a Project 15, so yeah they go good.
Alright well I'll see you in Bali and we will both go surfing together, be sure to give me a couple of free waves, mate?
Definitely, for sure! Thanks for the boards, DH. I really appreciate them.
Congratulations on finishing school and your awards, and we wish you the best for the future.
Thanks DH.
Note: If you're interested in checking out the Project 15 model visit – DHD.com
Tracks