Tour heavyweights show the rampaging rookies how things are done.
It could have been a day of fairy tale endings, but the Ripcurl Newcastle Cup wrapped up on day five with the tour heavyweights showing the rookies how it's done. Ítalo Ferreira prevailed over his fellow countryman and two-time world champ, Gabriel Medina, while Carissa Moore put tour rookie, Isabella Nichols, to the sword. The results see both reigning champs claiming their rightful position of first place on the tour leader board.
After winning, Italo finally stopped moving long enough to cool off. Photo: WSL/Miers
With the forecasted conditions spot-on when we needed it most, M-bay finally turned it on for the world's best today. Novocastrians came out in full force too – it was like being at a Knights game back when they actually knew how to win. Luckily for those inside the gate, we were treated to a much better show than the Knights have offered over the last couple of weeks.
The Men's final saw Ítalo and Gabby surfing their third heats of the day, with both looking a little clunky in the opening exchanges. Once they rediscovered their sea legs though, the two Brazilians lit up Merewether Beach in an affair that was full of fireworks. They reckon Ítalo has caught over 500 waves in this last week and drinks a can of Red Bull for each air he lands. Fuelled by the worrying amount of taurine that must incessantly course through his veins, the feisty Brazilian chased waves untiringly, just like he'd done all tournament. Gabby had a chance to steal victory at the death but wasn't able to replicate the mind-boggling air that provided the highlight of the day in his semi against Morgan Cibilic.
Carissa Moore brought Isabella Nichols' giant-killing run to a halt with an emphatic victory in the Women's final. After her history-making air reverse in the quarters yesterday afternoon, Carissa seemed unstoppable today with a ruthless exposition on power surfing. Her confidence seems to be at an all-time high and it's hard to imagine her slowing down throughout the rest of the Aussie Quaddie. While it didn't end the way Isabella would have hoped, she's skyrocketed to third on the CT rankings and has announced herself as a genuine title contender.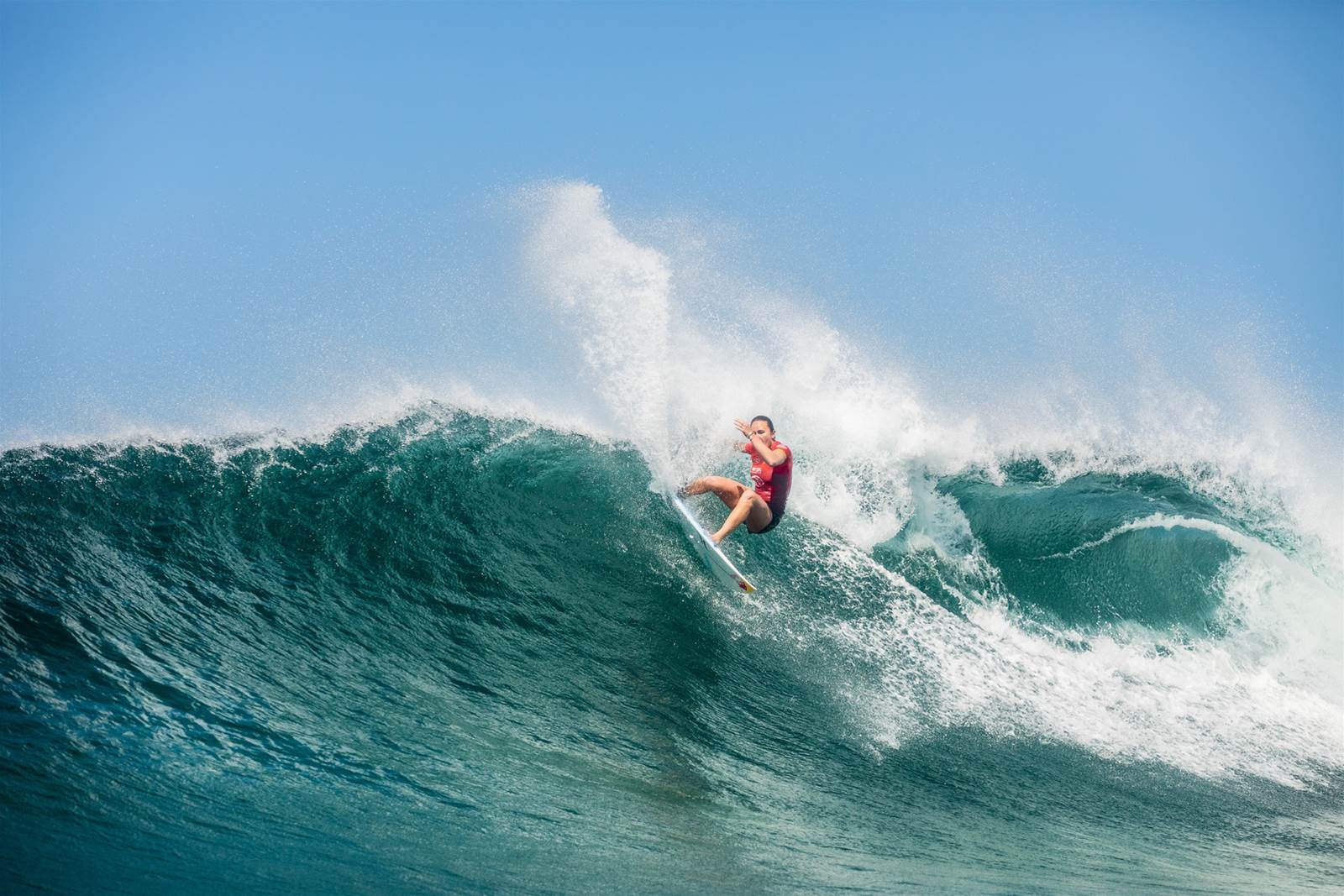 Carissa's power was unmatched throughout the event. Photo: WSL/Miers
There were a few eyebrows raised around Merewether Beach earlier in the day when the quarter final between hometown heroes, Ryan Callinan and Morgan Cibilic, ended in a draw. In lumpy conditions, it was a toss of the coin as to who deserved to progress, with Morgan taking it out after jagging the highest scoring wave of the heat. Whispers of conspiracy soon began to circulate the beach, with suggestions that the drawn result was conjured by the judges in an attempt to appease the fervent hometown crowd. Whether or not it was a deliberate attempt at bogus drama, both Ryan and Morgs did everyone proud on their home turf as Merewether Surfboard Club can now claim two surfers in the CT top ten.
With the curtains drawn on the Ripcurl Newcastle Cup, the WSL rolls on to Narabeen next week while us locals can look forward to having our beach back. I'm sure a sense of normalcy will return to Merewether tomorrow morning when the lineup reverts to being dominated by cranky old boys and vivacious groms. It's been great having the world's best surfers in town over the last few weeks, let's hope we don't have to wait another 30 years for it to happen again.
Tracks