Tracks caught up with the grey-whiskered nomad when he pulled into surf travel's commercial hub: The Mentawais.
| | |
| --- | --- |
| | Tracks caught up with the grey-whiskered nomad when he pulled into surf travel's commercial hub: The Mentawais. |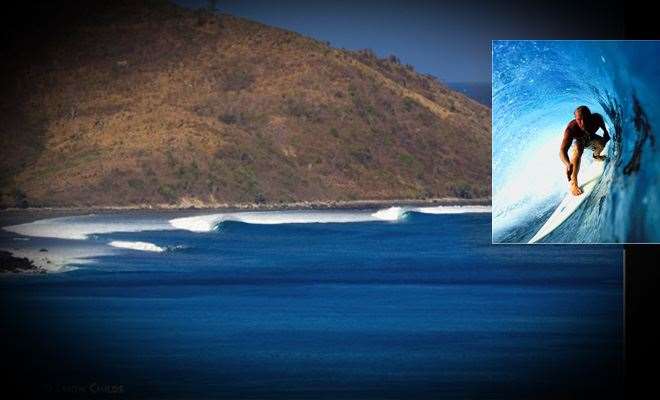 Surfer/shaper Jim Banks dropped off the tour in the early 80s to chase tube time years long before it became a career option. Indonesia became a favourite destination and its rifling tubes bewitch him still. This year he returned to our northern neighbour, not to relive his past but to write a whole new chapter. While most middle aged surfers are happy to stump up in a luxury surf camp and fluff around on a forgiving reef pass; Banksy has gone the opposite route – sailing the length of the Indo archipelago discovering new waves and charging 20 foot bomboras on his Pat Malone. It's an epic adventure appropriately called The Odyssey. Tracks caught up with grey-whiskered nomad when he pulled into surf travel's commercial hub: The Mentawais.
Give us a run-down of where you are at the moment. Who's on board, where you've been surfing, what fish are biting?
In the Ments right now...it's really crowded here but we've still managed to find very high quality waves to ourselves.  And even on the crowded days most of us have been pretty happy with the waves we've got.  We're just waiting for a group of Brazilians organised by a really good Brazilian friend of mine to arrive which should be really interesting.  In general I really like the Brazilians, they're such a warm hearted people but they do tend to be a little crazy in the line up so it should be interesting!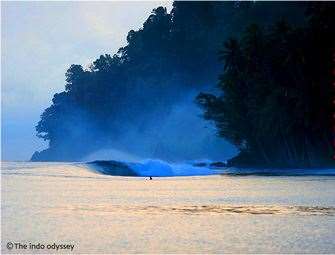 So how crowded is Indonesia really? Do the surf camps and boat charters have the best areas sewn up?
Most of the known breaks are pretty crowded these days and I'm seeing that if you really want the primo waves then in most places you're going to have to deal with a pretty serious crowd.  However, I also see that if you're prepared to go for the slightly less primo waves, days and tides it's possible to still have fun surfs.  There are still some very amazing waves off the beaten path and on the Odyssey we still spend most of our time surfing very high quality waves by ourselves.  Some trips we surf by ourselves for the whole trip.  It actually always a bit of a shock to arrive somewhere and realise that we're going to be surfing with other surfers.
Have you come across many non-commercial surfers doing it on their own by land or boat?
Sure!  But not many...
In many ways it's easier to go to an established surf camp – what is the attraction of the DIY approach?
Our expedition is really about getting off the beaten track and finding high quality waves that we can surf without the fear of being hassled by other surfers.  It's such a buzz to jump in the scout boat, go search a piece of coastline, find a high quality wave and then know that we can surf it all by ourselves!
The Odyssey – it sounds like a bit more than just a surf trip?
For me it's also about recapturing the feeling of exploration, of going out to remote places where it's raw and wild, where the nature is truly stunning and soaking this up.  I also really love connecting with the authentic Indonesia away from all the tourism and the way that it taints everything.  I love connecting with the local people and in general find the Indonesian people to be incredibly warm hearted and gentle people.  They're always eager to help us and share whatever they have with us.
You posted up in Bali along the way – some big changes there. What do you make of modern Bali?
It's an incredibly fast moving energy centre that can be heaven or hell.  It all depends on where you're standing. The Balinese are an amazing people that, despite the crushing onslaught of tourism that has bulldozed its way across their beautiful island paradise, they have mostly still managed to retain that incredible inner peace, tranquillity and acceptance that made this place so magic in the first place.  We have a lot to learn from them.
Tracks