Global fund manager close to giving Kelly Slater Wave Company wave park the green light.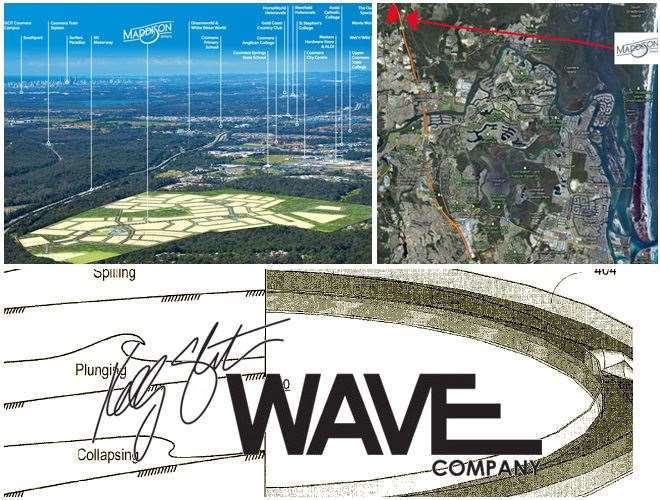 Australia's Gold Coast has edged a step closer to becoming the home of the world's first continuous wave pool. According to LM Investment Management the global fund manager is engaging AECOM and Cox Rayner to progress the Maddison Estate Surf Precinct, featuring a Kelly Slater Surf Experience.
AECOM will be undertaking a domestic and international tourism and feasibility study, whilst Cox Rayner is the lead architect for the precinct.
LM representative Michelle Ballard say's that, "The A$1 billion Maddison Estate is located in a government gazetted growth corridor on the northern Gold Coast, and anchors the LM Managed Performance Fund." She also goes on to say that, "On completion, it will be home to more than 4,500 residents," and that, "LM, (headquartered on the Gold Coast), holds an exclusive Memorandum of Understanding with the Kelly Slater Wave Company for its prototype wave park."
Kelly Slater's not the only big name to be associated with these grand plan to develop the land north west of the town of Coomera just 25 kilometers from main Beach, Surfers Paradise. Landscape gardener Jamie Durie, Olympic medalist Natalie Cook and Sam Riley are also listed as associated experts.
LM Chief Executive Peter Drake says the project aims to, "deliver a world class tourist destination to draw surfers, property owners and holiday makers from around the globe."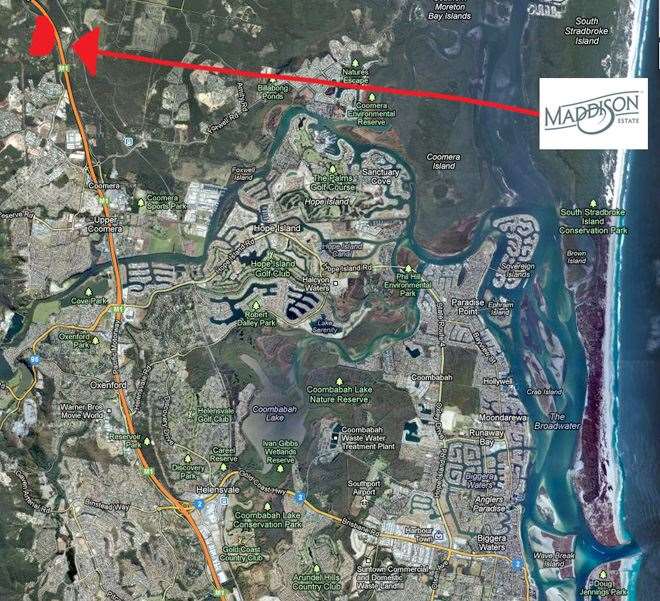 AECOM Associate Director Planning, Dylan Porter adds his take on the increased focus on the region by saying,  "This comes at a time when there is really a ground swell for change on the Gold Coast, promoted by state and local government. There is renewed international interest and appetite for investment into tourism ventures and other major residential development, including the completed Hilton Hotel, proposed Jewel Resort development and a new world class casino. The Kelly Slater Wave Company brand will further reinforce the Gold Coast's position as a leading tourism destination on the world stage", says Porter.
This last statement by Porter could be viewed as a scary wake up to exactly how the Government is thinking in terms of possible Cruise Ship Terminal Proposals in the area as well. If there is such a big  "ground swell for change on the Gold Coast, promoted by state and local government," the apparent bait-and-switch scenario which many fear is happening in relation to the back down of the Cruise Ship Terminal proposal at Kirra, for the one at Broadwater, then supporters of "Save Our Spit" protest group, and others opposing any Cruise Ship Terminal may be facing an even tougher challenge than first thought
In no way are we linking The Maddison Estate with any Cruise Ship Terminal plans, but one thing is for sure; big money have wheels in motion in the area. Something not lost on National Surfing Reserve's Brad Farmer who warned those concerned about the terminal threat that powerful brokers and millionaires "will wage the mother of all campaigns to get this terminal built!"
Tracks tried to contact Kelly in Hawaii but were unable to reach him.
At this stage no details of exactly what the Kelly Slater Wave Company wave park will include or what the wave rate per hour will be.
NOTE: Find out what Greg Webber of Webber Wave Pools thinks here at Tracksmag.com
Tracks