Young Sydney powerhouse Monty Tait reflects on his apprenticeship at the notorious Bra.
You can surf all over the world, you can score dream sessions at even dreamier waves, but nowhere will shape you quite like your local. It's the place you come to know better than any other, that you love and hate and learn from constantly, and it leaves an imprint on the salty side of your soul that can't be erased. In this series, Tracks talks to a number of prominent surfers about their relationships with the waves that made them the shredders they are. 
This time around, Monty Tait takes us into the line-up at Maroubra.
Growing up, what made Maroubra such a special place for you?  
Maroubra was pretty funny. I started off not knowing anyone, having no family ties to the beach. I used to wear sunnies in the surf due to a bad eye. For a few years it was hard to get noticed and I struggled to meet anyone. However, after a few boardriders contests and nonstop surfing at the age of thirteen I started to meet people my own age. But to gain any recognition is hard if you're not in with anyone. I guess that's why I just surfed, hoping one day to be good enough to be known. I think that's why it's special to me. It pushed me, shaped me and made me.
Monte Tait throwing his weight around at The Bra'. Photo: Dyl Stills
Describe the setup for those who don't know it.
Maroubra is set into a few different sections. You have North End, which has an amphitheatre setup, everyone watches from the car park at the top of the hill. Then Stormy, the Surf Club and the Skate Park are other consistent places for banks. Then South End. I think South End is better described as the Ulladulla of Maroubra. There's a rifle range there so it has no buildings or lights on the beach (yet). When you surf down there you get a feeling you could be down or up the coast. 
Sth Maroubra doing a good impression of a south coast grinder.
Tell us about her moods.
Maroubra is always changing. You can't put a finger on the way the banks change. They might change once a month or three times in a week. It's not easy. You're always checking where could be good on the right swell, tide, wind etc. It forces you to learn how to read weather charts and the ocean.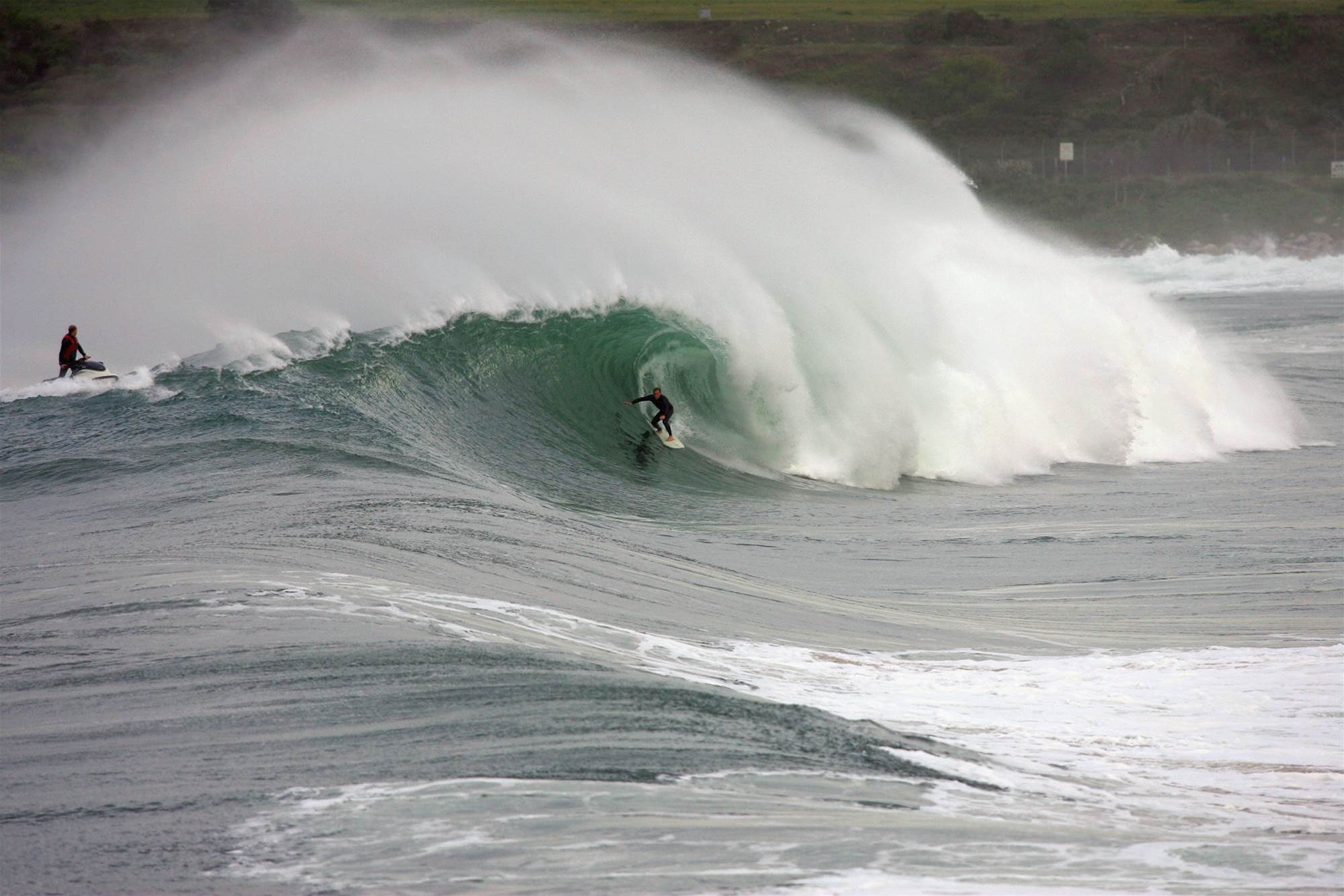 Like all beachies, Maroubra has its moments.
How's the wave helped shape your surfing?
I have no idea. It's not like growing up on a point or Trestles-type wave where you have time. So I guess if there was something it'd be that you learn to hit sections as hard as you can because you know there probably isn't going to be another section after it.
What about the local vibe growing up?
It was pretty funny. The locals are just funny people. Characters. Everyone has a story and it was cool to just sit in the water and listen. They're all kids in the water, you can see their eyes light up when they're about to get a good wave in front of everyone and everyone is yelling to make them fall. I haven't come across a beach quite like it. You get a wide variety of humans. Growing up around it all you learn a lot and you learn about people. You see every type of person. It was definitely cool to grow up in a place like that.
Each break has its own hazards and dangers. What are you watching out for at the Bra?
At Maroubra you're mostly watching out for other people these days. It's almost as bad as Bondi now. Hell, it may even be on par with it. It's hard not to be calling someone off a wave. Mostly beginners who are just starting out and want to test themselves.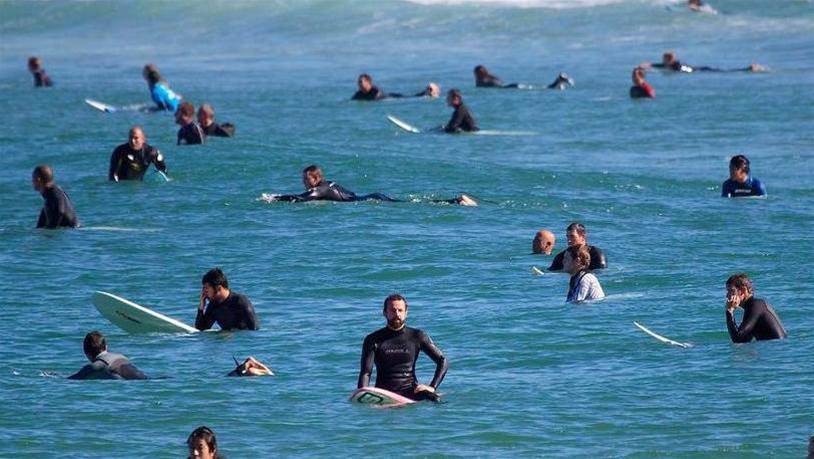 Yep, the Bra gets busy.
Growing up at Maroubra, who were the biggest influences on your surfing?
There are so many good surfers in Maroubra. The talent pool is ridiculous, but there are four who stick out majorly for myself. Blake Thornton, Mark Mathews, Troy Van Vliet and Jackson Giles. These guys pretty much shaped who I am in and out of the water and I'm pretty thankful.
Waves change over time, whether it's through changes to the way the waves themselves break or to the amount of people that surf them or for any other number of reasons. What changes have you noticed at Maroubra during the time you've been surfing it?
The Kids. There are so many kids surfing in Maroubra. When I was younger there was around five to ten who would surf everyday, now there are around twenty who surf and they aren't just your average surfers. These kids are really into it and they're getting younger. Kids like Jake Feher and Mateus Bersot who are in the U10s, and Koda Killorn who is thirteen—they're killing it at the moment. You also have your sixteen-year-old leaders like Max McGuigan, Zac Michael and Ty Koolis. It's a cool thing to see.
Best ever session?
My best ever session would've been winter when I was in Year 8. For some reason that year we had some amazing banks at Dunny Bowl. I ran down at 5am before school. It was 8 degrees. I had numb feet and stubbed both big toes. I didn't know until I got to North End rocks and saw skin missing and a bit of blood. I paddled out, first one in the water, and Dunny Bowl was just perfect. Three-foot, offshore and doing what Dunny Bowl does. Every wave was a barrel or just the most perfect wall. A couple of my best mates paddled out and we were trading barrels. After an hour and a half it was time for school and just as we got out the wind went south and destroyed it. Just knowing it was bad at school was good because if I knew it stayed good I would've been pretty pissed.
Worst?
When I was eleven I decided to surf on an absolute shocker of a winter's day. I was riding this cut-down board my cousin and I made. It was four-foot, southerly winds and a close-out. Wanting to surf I paddle out and get one wave. As I'm paddling back I duck-dive and my hands slip and my board flings straight into my mouth. I split under my lip from the outside of my mouth to the inside, tongue busted and the inside of my mouth pooling with blood. On top of that I have to walk home. Blood dripping down my mouth to my wetsuit, not one person stops to ask if I'm okay. It was great.
Tracks