Mark Richards to close the doors of his iconic Hunter Street surf shop in his home town of Newcastle.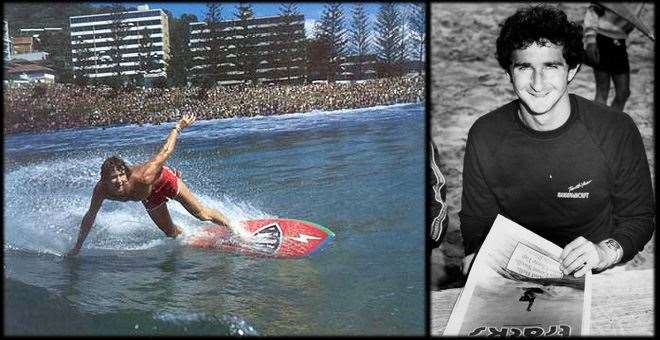 In a sign of the tough economic times (especially in retail), Mark Richards will be closing the doors to his iconic Hunter Street surfshop in his home town of Newcastle this Saturday. The four time world champion will continue to shape custom boards – but the shop, started by his father Ray in 1958 will be no more.
The 55-year-old natural footer famously known as "The Wounded-Gull" the world over, thanks to former Tracks editor Phil Jarratt, has acknowledged the decline in shop front activity in the street is a shame but he is a realist telling The Newcastle Herald "I haven't made it a secret but the word has got around. We've had people in just wanting to wander round and soak up the atmosphere one last time."
And why not. Along with his partner Mick Adam, who joined the Richards in the 70's, MR has been available to give treasured surfboard advice and more throughout his time behind the counter. This time will gone down in surfing history as a golden age where the was a chance for those visiting to speak with a multiple world champion. Imahine Kelly Slater, or Mick Fanning manning your local store from time to time. Slippping you a few tales of battles gone by as he hands you your monthly cake of SexWax.
End of an era.
If you're in the Newcastle area be sure to pop in and say G'day.
If you're unable to go in person, MR's boards and clothing can now be found online at http://www.markrichardssurfboards.com/
Tracks