Meet Victorian band Magic America, a drop of Oasis.
I've been swept away by Magic America's music of late and cut a few clips to there psych-grandioso sounds. The boys from Victoria are releasing their first EP this month and setting off around Australia. So before they set sail, I thought you'd like to say G'day before you go check out one of their gigs.
How's Melbourne treating you? Ever venture down to Torquay?
Melbourne is pretty cold at the moment, but yeah, head down to Torquay a bit during summer. Probably the closest beach to Melbourne that is decent. But right now it is way too cold.
I'm sure you get this one a bit… Why the "America" in an Aussie bands name?
Ha ha, yeah a bit. It's taken from a Blur song. It's a bit of a cynical description of the "American dream", also about British / Australian counter culture. The name had a nice ring to it, so we just rolled with it.
I believe there are some brothers in the band?
Yep, myself (Andrew) and Matty are brothers. The next reference is always the Gallagher brothers.
Ahh bugger - that's my next question. Anyway, speaking of brothers, I can't help but reference Oasis to your music. Are they a big influence?
Ha ha, Definitely. I think anyone who grew up in the 90's was influenced by Oasis in someway. I don't think there is a pub in Australia that doesn't have some bloke playing a cover of 'Wonderwall', ha ha.  Still waiting for a reunion tour. If you haven't watched an interview with either Liam or Noel Gallagher, please do; some of the funniest shit you'll see.
Kevin Parker recently said there's no Psych scene in Australia, thoughts?
Yes I did see that. Not sure what he is on about, probably hasn't been to a local gig in a while (understandably). From where we're sitting, there is a rapidly growing psych scene; probably all influenced by Tame Impala and POND, fancy that. Sydney Psych Fest is a prime example of the depth of psych floating around Aus. 
What's planned for rest of this year?
We have a debut EP set for release August 2015, a National EP tour Sept-Oct and a few small festivals over summer.
Pre-order the Ep or go see them live: https://www.facebook.com/MagicAmericaFanPage?fref=ts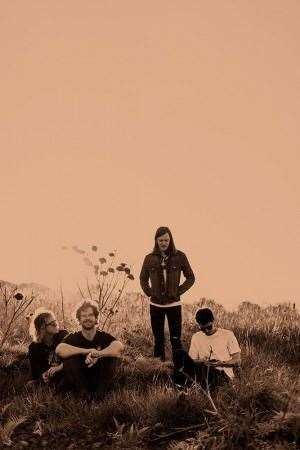 Tracks