Nate Smith lets the human touch invade his Oceans 11 (part 2) gallery this week.
| | |
| --- | --- |
| | Nate Smith lets the human touch invade his Oceans 11 (part 2) gallery this week... Enjoy. |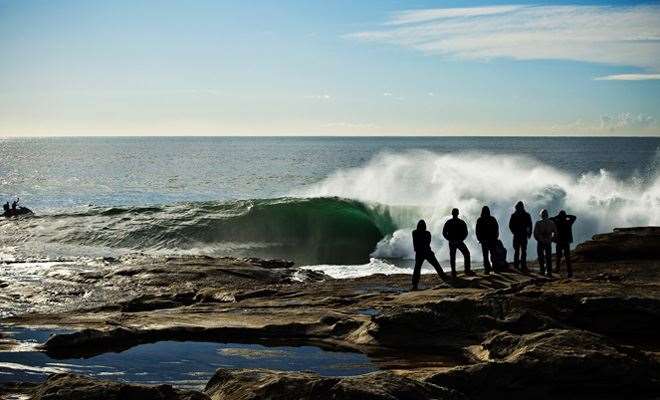 The peanut gallery, Ours. Pic: natesmithphoto

W
elcome to award winning photographer Nate Smith's 'Friday Shutter Play' photo / blog. Expect the unexpected every Friday as Nate surprises and tantalises your retinas. Quality images backed by the inside word from the man himself
.
We Australians are, for the most part, very familiar with the ocean. I myself get to spend a fair amount of time immersed in it, dodging waves and surfers alike. It's fun, it's exciting and something we never really get bored of. The ocean covers 71% of the planet's surface so it's almost everywhere and you need not be a surfer, or water photographer for that matter, to just simply see it or be in it. The ocean is complex, moody, as frightening as it is exciting, healing and refreshing. We jump in it to wake up in the morning and swim in it after a hot summer's day to cool down. When we die many want to be set free back in it; it's freezing cold, it's bath-like hot, it's just pure joy really and it's hard to fault – except when the waves are no good – but there is beauty in it all when you break it down. Having said that, I do tend to take it for granted sometimes. But it doesn't take much to step back and realise how good this stuff is for your soul. People have been spending thousands of years trying to find the fountain of youth. But stop right there, it's right there in front of you, it's the ocean, as it always has been. Go try it out if you haven't … and if you have already figured it out, good for you, now go enjoy it.
– Nate
Note: Oceans Part 1: HERE
Tracks