November saw fires, sharks, drugs and Hawaii coming to life. As ever we had the Tracks dictaphone on hand to catch what the key players had to say.
"Tyler Wright decided to use her come-back as an opportunity to play dream slayer, ending Lakey Peterson's world title chances and simultaneously knocking her off the Olympics perch." The Ed sums what was a bad career day for Lakey Peterson. 
"Laird Hamilton was suddenly about as cool as your dad turning up to a school dance, with a cooked casserole, a hand-knitted cardigan and a pack of condoms." Remember when tow surfing was dead? 
Photo: Marty Tullemans
"It was just the excitement and exuberance of pro surfing starting, everybody was whooping it up. It was also the first mass exodus of the Hawaiians." Legendary lensmen Marty Tullemans recalls an image of the 30, bell-bottom clad pro surfers arriving at Brisbane Airport for the 1977 Stubbies Classic. 
"It hasn't been the apocalypse, but there's been times when the world has gone so red and the smoke has gotten so thick and the flames have stood so high it's felt like it." Seabird Brooks in his piece "First-Hand Reflections From The Fires". 
"The airwave, which is twelve metres in diameter and 1.6m tall at the highest point, will be filled with a mixture of sand and air and dropped approximately 45 metres off the low tide mark, just to the south of Bunbury surf club." New artificial reef technology is being trialled in West Oz. 
The Airwave.
"There are plenty of skeptics, but if the Airwave does work then it has the potential to rapidly revolutionize surf culture in a way that is far more cost-effective and energy-efficient than wave pools ever will be." And the Ed's response. 
"It reported that Richard Turner was attacked and killed by a shark inside the L'Hermitage lagoon, and it was only when his hand, still with his wedding ring on it, was found inside a sharks stomach, that it was actually discovered that he had been killed by a shark." Craig Jarvis reports on yet another shark attack in Reunion Island. 
"Everyone has been surfing everywhere, and there have been no problems. I had cooking St Leu yesterday arvo, and the crew was out till sunset." Local surfer Davey Stolk adds some perspective. 
French beachbreak lines are highly addictive.
"That bag was just one stash of more than 760 kilos of drug parcels with a potential value of $100m that have washed up on a 500 kay stretch of coast between Biarritz in the south and Nantes in the north."  Just as in 2003, there's been a lot of coke washing up on the French beachies. 
"All three of these big wave events/awards, being The Eddie, the Queen Of The Bay and the Mavericks Big Wave Awards -, are not part of the severely truncated WSL Big Wave Tour, which actually includes a tow event as one of two contests."  The new WSL's Big Wave Tour, well isn't really a tour. 
"Riding surfboards crafted by 20 of Australia's best shapers, our tropical test-pilots carved, slashed and trimmed their way across a plethora of set-ups." The Tracks Ride Guide went to the Mentawais, and scored.
"In the last few weeks, it seems we may have reached tipping point in the artificial wave arms race. Shit, suddenly, just got real with the world's best surfers testing waves in Melbourne, Bristol, Yeppoon and New Jersey." We check in on the Artificial Wave Arms Race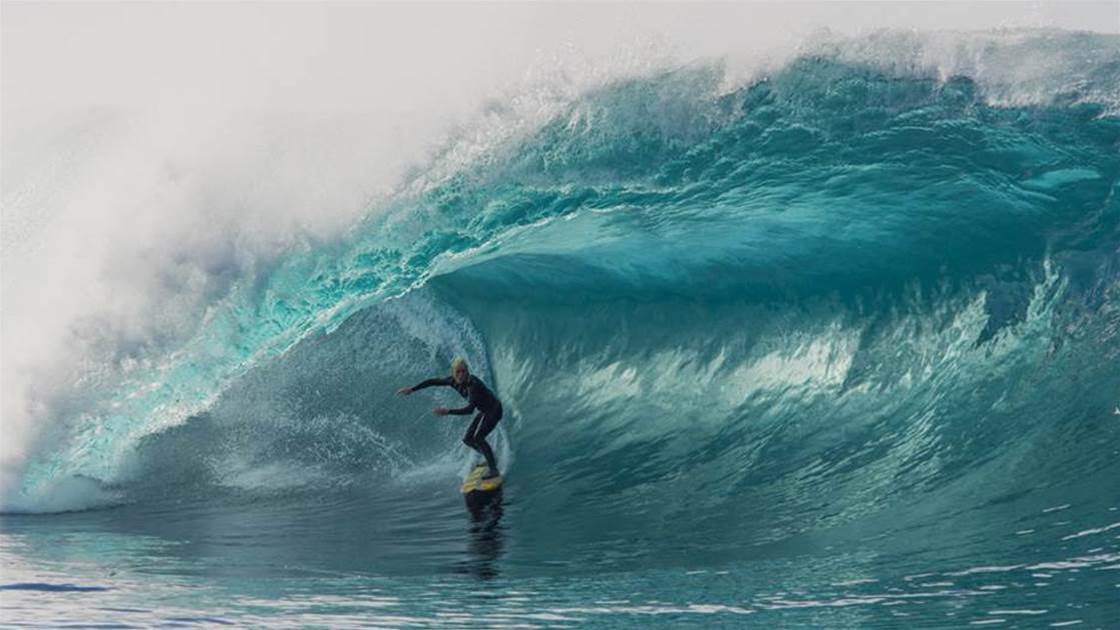 Russ Bierke - maddog.
"I don't really have any plans to do that although I wouldn't say it's off the table either, it's just, it could be tough down here in Uludaulla to have someone following you around all day with a camera. (A scenario that triggers much laughter for both talent and interviewer.)" Russell Bierke talks to Anthony Pancia on the perils of vlogging on the South Coast and his recent game-changer edit called Flow State.  
Tracks