Australian surfing mourns the loss of one its most revered figures.
Australian surfers and in particular the Gold Coast community are deeply saddened by the passing of Wayne Deane, aged 66. Deane passed away this morning after a battle with stomach cancer. 
In addition to being a revered surfer, shaper and builder, Wayne was also recognised as one of the most respected voices in Australian surfing. Boasting the look of someone who had been chiselled from granite, Wayne always had an air of graceful dignity about him.
"He could ride anything and he could shape anything," insisted Tommy Peterson who grew up alongside Wayne at Coolangatta in the heady 60s and 70s.    
"We lost a great bloke. One of the pioneers of Australian surfing," continued Tommy. "It's going to be hard to put him back or replicate him and I'd say it's going to hit the town for six."
Alongside older brother Robye, Wayne was at the forefront of Gold Coast surfing in era when the likes of Michael Peterson, Rabbit Bartholomew and Peter Townend were making their push for international acclaim. "The Deane brothers were pretty hot back then," recalls Tommy (brother of Michael Peterson), who was a few years younger than Wayne.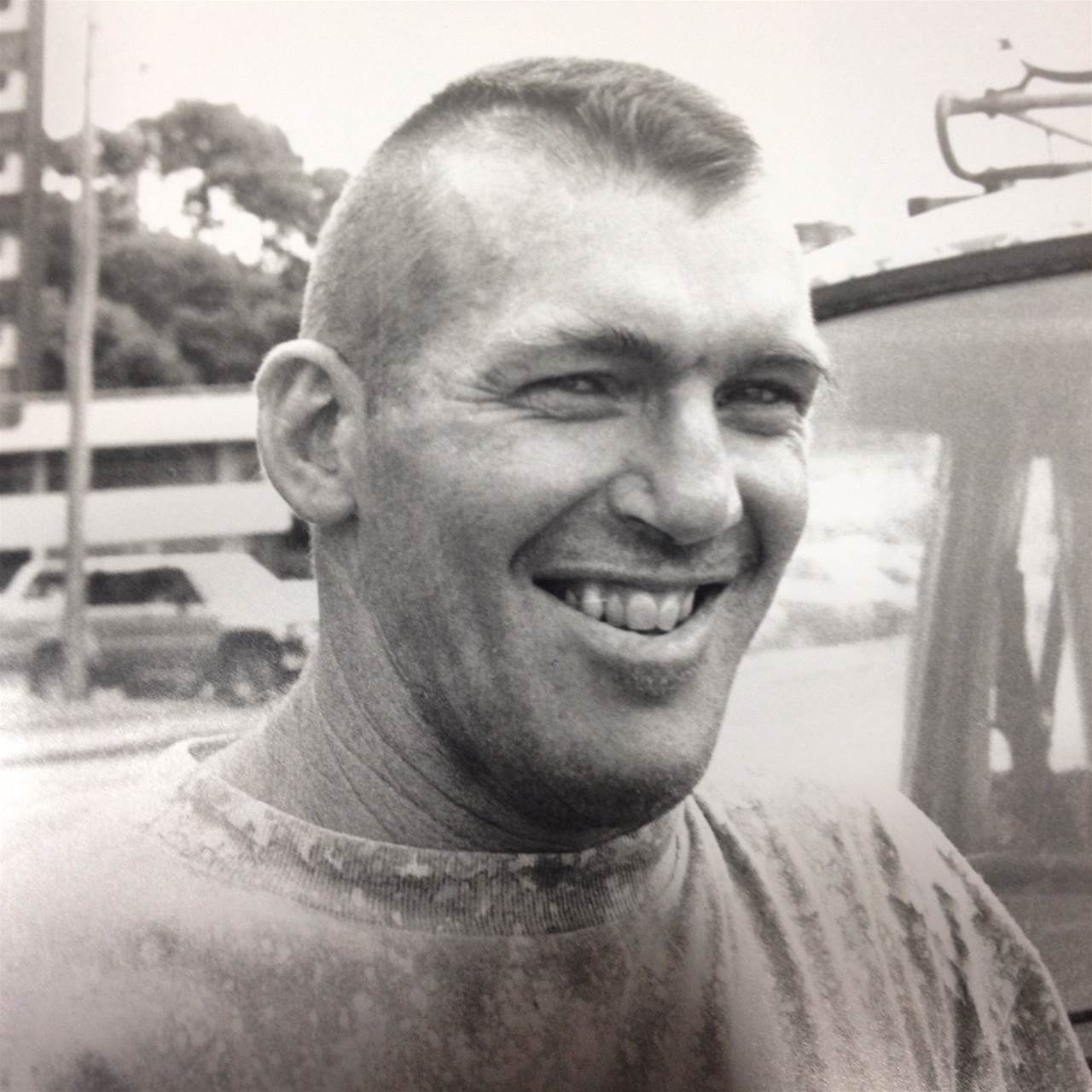 Wayne Deane was one of the Gold Coast surfing community's most loved figures.
While many of his contemporaries pursued careers as full-time professional surfers, Wayne became a highly-skilled builder who also turned his hand to shaping. Wayne continued to compete and racked up an incredible 19 Australian titles over the course of half a century.
In 1989 the Deane family famously returned to the competitive realm with Wayne claiming the Australian Open Longboard Title, brother Robye winning the over 35's longboard title and Wayne's wife, Colleen taking out the Ladies title. The following year Wayne went on to win the World Longboarding title in Japan.
 The Gold Coast points were Wayne's playground and the test track for the vast array of craft he designed.
After a fifteen year shaping relationship with Terry Fitzgerald and Hot Buttered surfboards through the 80s and early 90s, Wayne went out on his own as a board builder in the late 90s. At the helm of Wayne Deane Surfboards he became recognised as a master craftsmen. Long before the 'Ride Everything' movement had come into full swing Wayne was shaping and riding a vast array of craft on his beloved Gold Coast points.
With his statuesque frame, quiet confidence and exceptional surfing ability, Wayne always commanded an easy respect. When the Gold Coast points were under threat from the Tweed River Bypass scheme in the early 2000's, Wayne was called on to represent the surfing community and was heavily involved in the discussions with council and state governments (N.S.W. and Q.L.D). Working alongside Wayne Bartholomew and Bruce Lee, Wayne was able to help put a stop to the initial proposal, which would have seen the Gold Coast points starved of sand. Ultimately, in 2003 Wayne was a very popular inductee into The Australian Surfing Hall of Fame. Over the last decade Wayne was also able to watch his son, Noa, dominate a different surfing era and become recognised as a one of the world's leading freesurfers.
Wayne will be remembered as an Australian icon. A surfer's surfer who was in the water almost every day, but also worked hard, lived for his family and played an integral role as a statesman in the surfing community.                      
Tracks