Road to JBay with Adam Robertson, Heath Joske and Sean Joubert.
| | |
| --- | --- |
| | Road to JBay with Adam Robertson, Heath Joske and Sean Joubert. Vol 1 |
.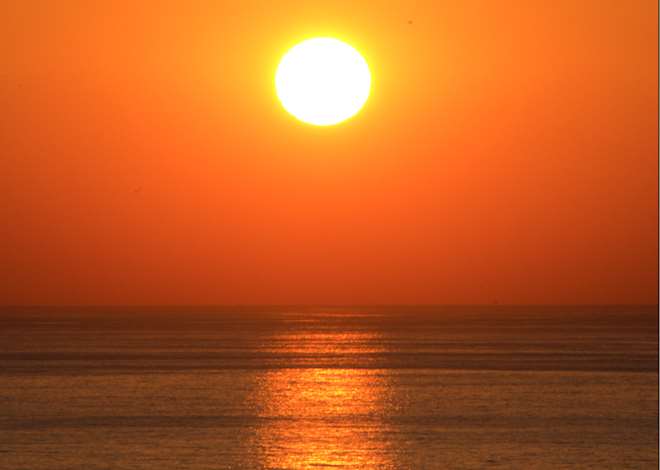 The sunsets in Africa are unlike anywhere on the planet. Photo Ben Whitmore
The Tracks road to JBay is under way. Adam Robertson, Heath Joske and local lad, Sean Joubert have joined us for a road trip from Cape Town to Jefferys.
Smithy [photographer Nate Smith] and I arrived in Cape Town late on Saturday night. After 24 hours of travelling, a free bed was too hard to pass up, so we took up an invitation from the Bromley family to come and stay with them on the beach on the Wester Cape. Matt Bromley was going to head up to JBay with us but had to dash to Mexico for a contest. His family however looked after us amazingly
His father John took us all around the Cape. Seals surfed waves surfers wouldn't dare whilst completely un-aware that they're what's on the menu for the local noahs. Baboons wander around the same way brush turkey's do in Australia. They can open doors, jimmy windows and eat the contents of your kitchen while you take a shower.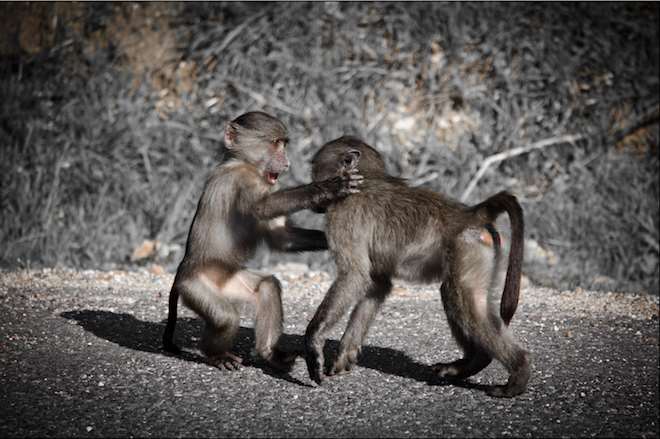 Baby Baboons play on all over the main roads. Photo Ben Whitmore

There are no real signs of waves in Cape Town over the next couple of days, but Smithy and I have bunkered down anyway to wait for our surfers. We joked with John about the possibility of going for a swim out the front of his house. The water is clear, blue and looks inviting but cold. When a pair of board shorts appeared on the end of our beds with John waiting with towels, we were a bit hesitant, but "when in Rome," right?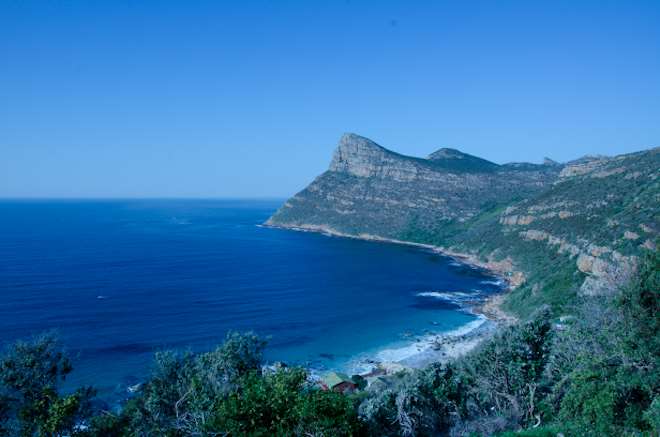 A sharky blue felt. Photo Ben Whitmore

Like we'd expected, jumping into the Atlantic was like sliding down an iceberg into a soft-serve cone. Maybe I'm exaggerating but it was bloody cold. So cold that it felt like my head had been put in a vice and squeezed.
The boys landed in Cape Town late and set out for an overnight drive into Mossel Bay. Smithy and I will meet them there in the morning and hopefully time it to meet a swell.
A massive thanks to the Bromley's for looking after so well in Cape Town, we owe you guys!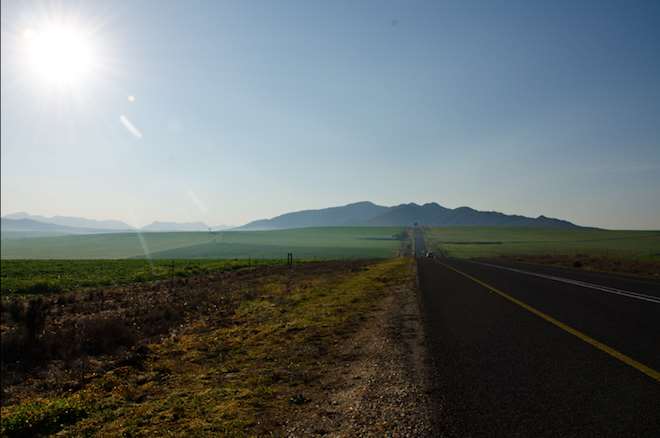 Stay tuned for volume 2 from the road to JBay.
Tracks