Day 3 on the road to JBay.
| | |
| --- | --- |
| | Day 3 on the road to JBay. We're in Mossel Bay riding elephants. Oh and surfing too. |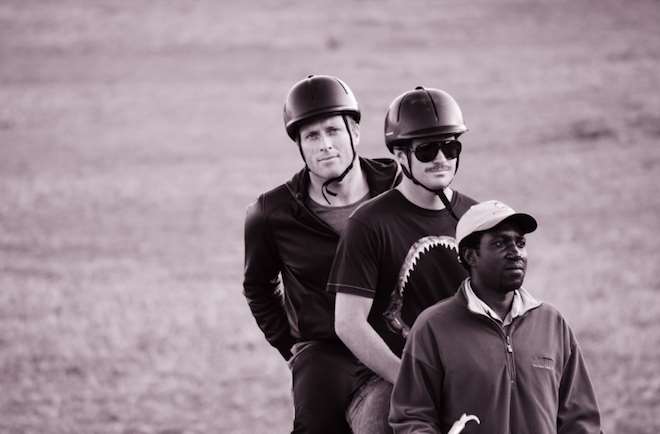 Heath and Robbo riding elephant style.
Photos Ben Whitmore/Nikon

We manage to peel ourselves from our beds in the amazing hotel Joubert. We've been so well looked after that no one wants to leave.
The weather in South Africa is unseasonably warm. Our thick duffle coats and thermal underwear hasn't even been unpacked. Our daily attire mostly consists of t-shirts and jeans, or a pair of shorts if you'd thought to pack them.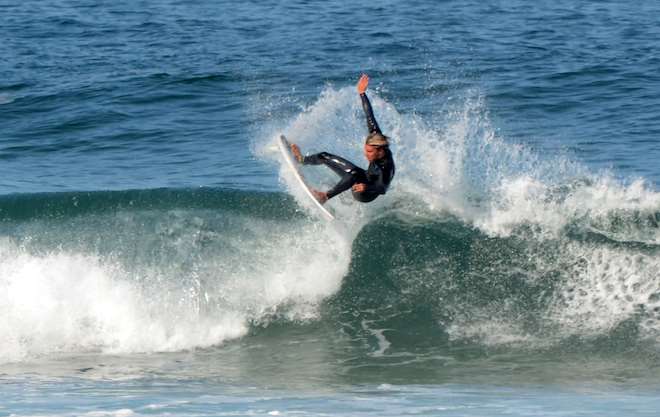 Shaun Joubert revelling in the unseasonably warm weather.
The waves are small but fun and with zero humans to share the lineup with, Adam, Heath and Shaun are champing at the bid to get out there. The boy's rooster tails of spray attract plenty of attention on the beach, as do the camera lenses pointed at them. Local surfers camp out in the car park to watch the show and a few can't wait to join them. Soon their little private peak that sits just outside South African golf king, Ernie Els' house is crowded, so the boys come in.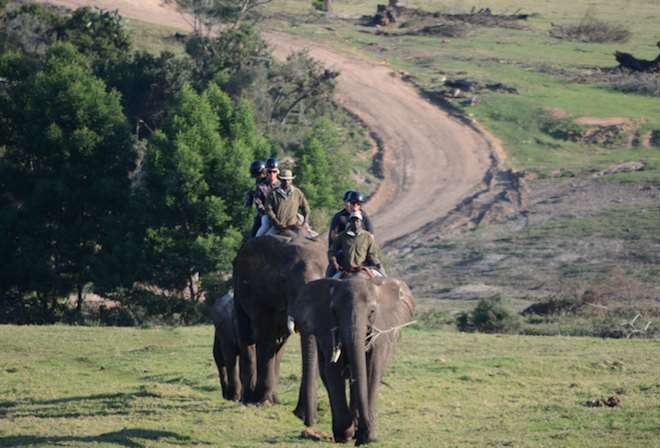 Yep...elephants.
Shauns parents, Anton and Minette have a surprise for us when we return. After a quick lunch they take us to a near by game park to ride some African Elephants.  Spending the afternoon on top of an elephant as the sun goes down in Africa is not a bad way to spend your time.
Shaun's mum Minette fusses over us at home like mum's do. Concerned for our well being over the next couple of weeks in JBay, she puts together the mother of all home cooked meals with an Afrikaans twist. She knows we will be living on a diet of junk food for the next couple of weeks and wants to make sure we get one last injection of nutrition.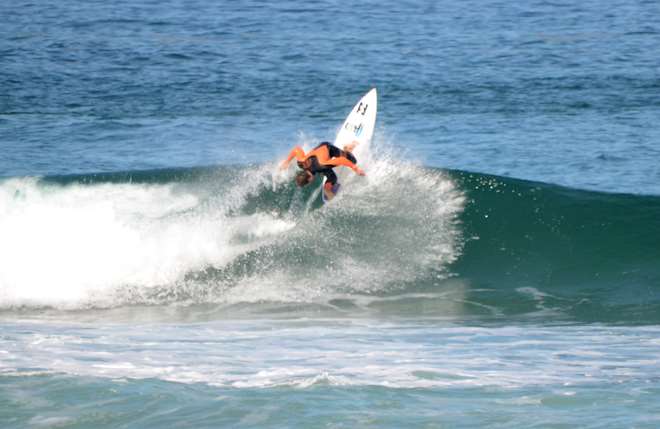 Adam Robbo lighting it up.
Another day in Africa, another sunset and a day with elephants, cap it off with a beer and it's time for bed…we're walking lions tomorrow.
Shot Bru
Tracks