We're going lion taming on day 4 of the road to JBay.
| | |
| --- | --- |
| | We're going lion taming on day 4 of the road to JBay. Only one day left! |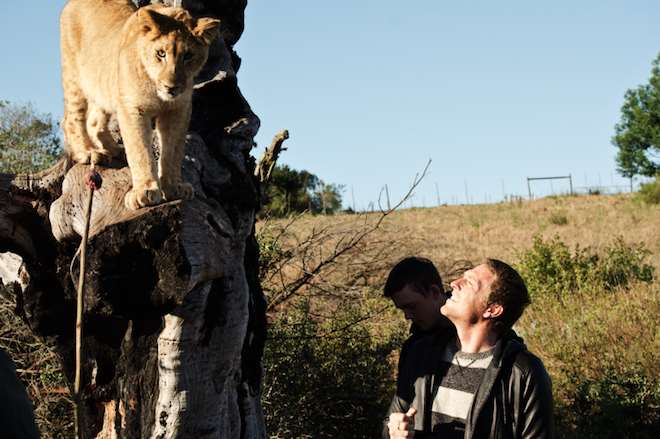 Robbo getting aquainted with Mufasa
Photos. Ben Whitmore/Nikon
When Shaun's parents, Anton and Minette told us we'd be walking lions, I think we all pictured pint-sized cubs on leashes. When we arrived at the game park the pint-sized cubs were just a little bigger than we'd imagined. Instead we had a six-month-old Mufasa and friends walking around us with nothing but a little stick between us and them. The lions are tame to a point, but no so much that they don't know how to hunt. We were warned prior to the walk, "no matter what happens. DO NOT RUN." Not the words you really want to here before walking lions. It turns out they'd been fed the day before and weren't really interested in eating us. In fact they really weren't interested in anything other than sleeping really. We each got a chance to pat them and play with them and tempt fate around them with a handler feeding them raw flesh.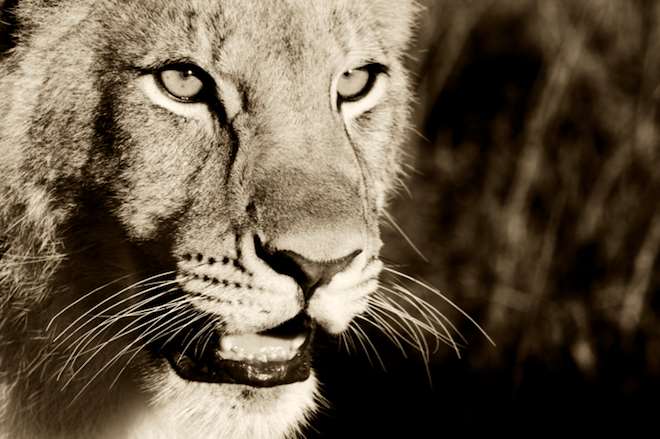 A not-so-little lion cub
With everyone feeling exhilarated from taming lions, we hit the local Mossel Bay point – a place where Shaun really came into his own. With shark diving boats sitting 500 metres offshore and birds dive-bombing around them, the boys paddled sheepishly into the lineup. Shaun had his pick of the bombs as locals do and Heath and Adam picked off the rest, which again created lots of attention on the beach.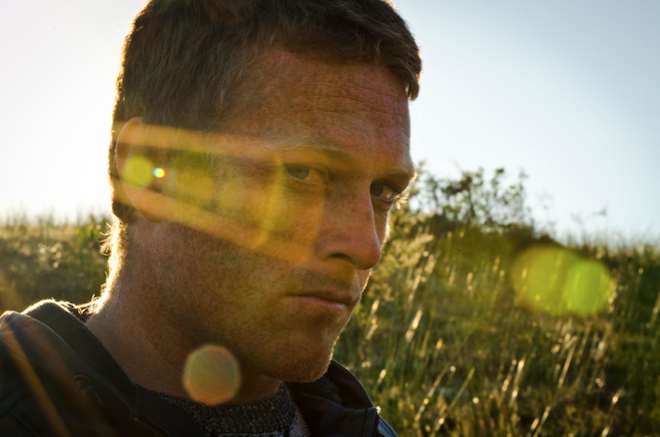 Robbo pulling out blue steel
After a quick coffee re-fuel we packed up cars and set the GPS for Jbay. This was to be our last day on the road to Jbay as Shaun had to surf in the trials the following day. The drive from Mossel Bay to JBay is hard to describe in any other way than amazing. With the sun setting the sky pink behind us, we drove up and over mountains with views of some of the sharkiest waters you've ever seen. Through rain forests filled with god knows what and across flat plains that were home to no one.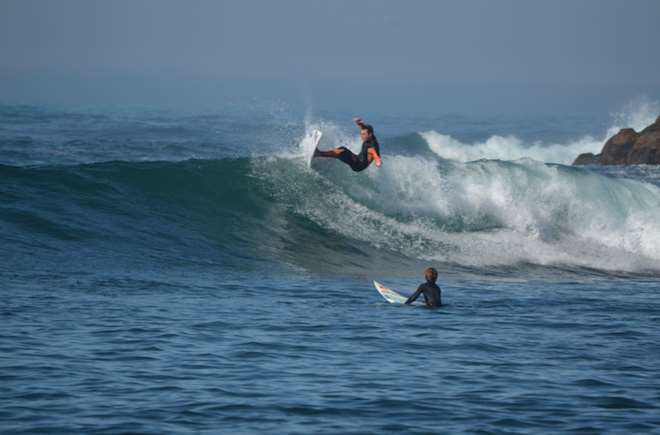 Robbo on one of the rare waves that Shaun wasn't on.
Another massive thank you to the Bromley and Joubert families for opening your homes to us and looking after us amazingly.
Stay Tuned for arrival into JBay, the trials and coverage from the Billabong Pro JBay.
Tracks