I hadn't been this prepared for a pro surfer's visit, since I tattooed 'Fuck Off Hawaii Haoles' on my forehead when Bruce Irons arrived for one of his annual training sessions in Maroubra.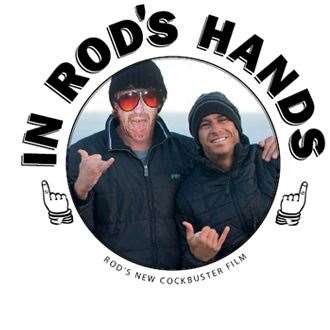 Yes when the editor informed me (by way of me hacking the Tracks server) that one Patrick Shane Dorian was coming to our fatal shores, I was about as excited as a cock in a cunt shop. Of course, me and Shaney go way back. It was me that actually coined his name BackDorian, after a week in the Mentawais when him and our mate Slats couldn't stop going the backdoor.
Yes, I had big plans for Backdoor's visit. We would spark up the Datsun 120Y and hit Australia's heaviest waves, starting with Collaroy and working up to Hat Head. I'd show him our fair country's prized assets, starting with cousin Sharon's engorged mammaries and ending with a Bingo bender at Kempsey RSL. Now I knew he was in to maiming and killing defenceless animals, so I'd also stolen my mum's sawn off shotty, and planned to decimate Elizabeth Beach's out of control koala population. It had all the elements of a classic surf trip.
Now sure, surfing some excellent shoreys and killing some native species was one goal but, and I want to be totally upfront about this, I also had a hidden agenda. I figured I would take this valuable time to pitch him Cunthorpe's latest stroke of genius; a sequel to his seminal surf movie In God's Hands.
In Rod's Hands, as it will be known, will take the incredible narrative arc, the scintillating script and the incredible acting of the first movie, and shove a massive black cock up its arse.
A truly epic blockbuster it will chronicle the surfing adventures of three men who live for surfing, hunting and fingering. Travelling to the outer limits of the surfing world, taking in famous exotic outposts like Tasmania, Torquay and Rottnest Island, we'll hunt the best beachbreaks known to man and hunt some of the most endangered species on the planet.
Imagine Doriano dominating Park Beach, and then ripping the head off a Tasmanian devil – with his teeth? Or shredding Transit Reef, then stabbing a quokka through the eye with a knitting needle? Or taking his 11'8" longboard out at maxing Torquay Point, then hunting down some Big Red Roos with mum's sawn off? Yeah, it was an easy pitch all right.
In Rod's Hands will reveal the extreme passion behind such a demanding calling. A Hollywood extravaganza of close-out rights, the blood of some of Australia's rarest marsupials, with just a hint of romance, as I Rod, attempt to finger the 50 year old barmaids of some of the nation's seediest Ex-Serviceman's Clubs. That in essence is was what I pitched to Backdoor. He was rightfully cautious; messing with one of the greatest movies of all time is not something to be treated lightly. And while we didn't end up spending that much time together, (foolishly and rather uncourageously he decided to go to the West Oz desert rather than tackle Black Head Point with me) I'm sure he is pitching it to some of the biggest Hollywood studios as we speak. I'll just have to hang back, do some more research on endangered species and wait for the landline to run hot. Hollywood won't know what hit it.
Tracks