Look for the big goofy-footer to shine at Cloudbreak.
Compared to previous years, the rookies have been a revelation this season. Caio Ibelli is sitting at 5th on the ratings, Jack Freestone just finished runner-up to John John in Rio, Connor and Davey have both posted quarter-final finishes, and the youngest guy on tour, Kanoa Igarashi, has surprised everyone with his consistency.
And while fellow rookie and Newcastle heavy-hitter Ryan Callinan has yet to land himself a big result, one gets the feeling it's not too far away.
With two 25ths and a pair of 17ths to his name, the powerful goofy-footer is currently sitting at a less-than-desirable 27th, but he ain't sweating it. In fact, he's been enjoying the steep learning curve that comes with stepping up to the big league and waiting patiently for things to click.
'It's been a big transition,' he tells me. 'Bigger than I first expected, but so cool, everything is just better—the competitor's areas, the waves, the surfing, the strategies. It's been a big eye-opener that you have to be on top of your game at every opportunity.'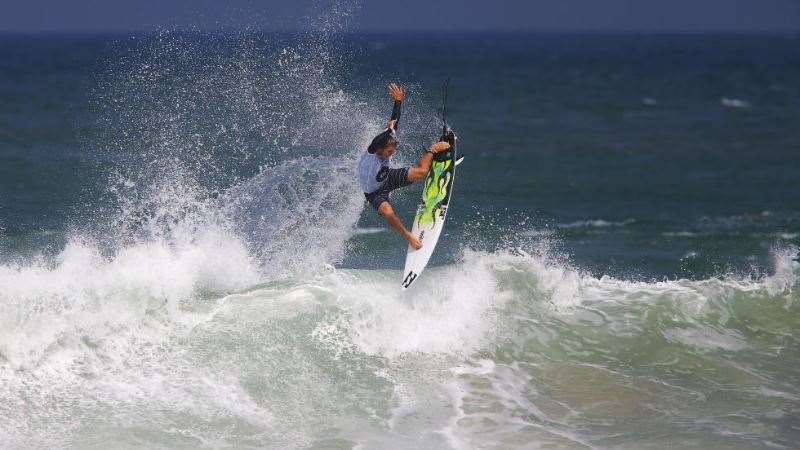 A glimpse at Ryan's potential during round one in Brazil. Photo: WSL/Smorigo
With the tour coming into a prime leg, and with Ryan's reputation for big performances in good waves, he's got to be feeling confident about events like Fiji.
'I'm really excited for Fiji. I've been really excited for every event, but yeah this one definitely seems like one of the best of the year.'
Whether it's the result of his father's passing earlier in the year or the fact he just has a good head on his shoulders, there's a sense of maturity to Ryan's personality that's absent in a lot of other guys in their early twenties. There's no sense of urgency in his words or anxiety about living up to expectations. He seems happy to be where he is and confident that his turn is coming.
'I'm hoping that my roll will start soon. I'm still feeling confident, but I'm just taking it all as it comes, just waiting for everything to fall into place.'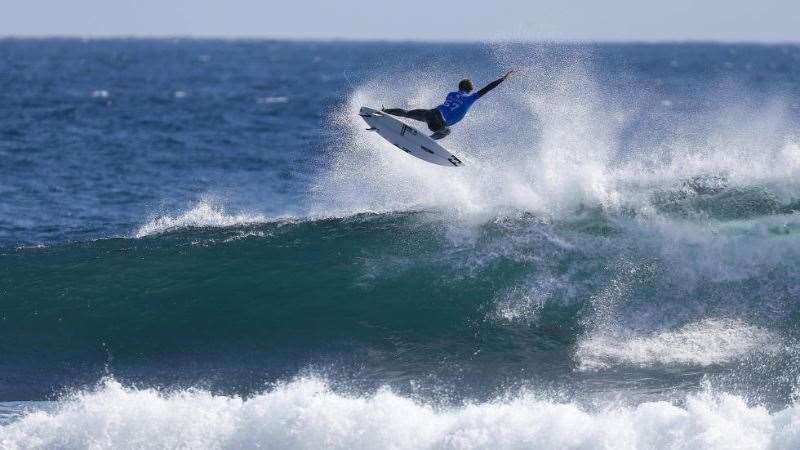 The Callinan backside flair we all know and love. Photo: WSL/Cestari
And with this humble, open-minded perspective comes a motivation for winning that's not driven by ego but something much more simple.
'The more heats I make,' he admits, 'the more I get to surf locations with no one out.'
With this kind of attitude in play, and with the long barrelling waves of Fiji on offer at the next event, expect Ryan to be more motivated than ever to make it through his heats. Because for all his level-headedness and laidback vibes, he's still a hungry goofy-footer at heart, and at world-class lefts like Cloudbreak and Restaurants he's going to want to spend as much time in the water as he can.
'I've never surfed either of them,' he tells me. 'But they're lefts and they're perfect, so what's not to love?'
Tracks