Surfers feared missing aboard the Southern Cross found safe and well.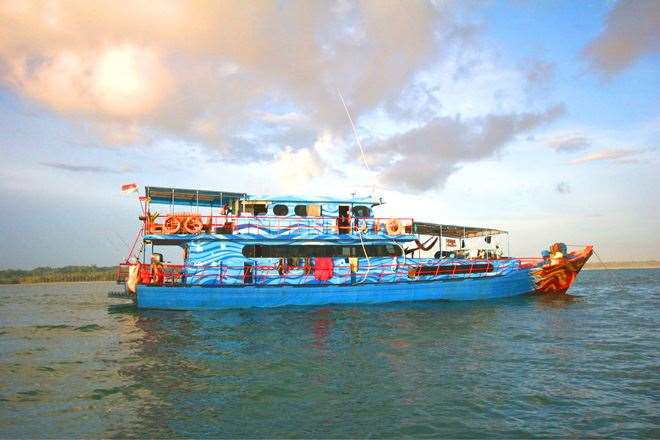 After nearly 24 hours with no word, the men on board the Southern Cross finally made contact with the Padang-based company Sumatran Surfariis that owns the charter boat, skippered by Chris 'Scuzza' Scurrah.
Tracks resisted naming those on board earlier due to the sensitivity of situation but is now stoked to announce that former Pittwater Mayor Alex McTaggart, Northern Beaches police officer Chris Papallo, co-founder of Gorilla Grip Gary Mountford, father of shaper Nigel Jeff Annesley, Colin Steele from Dee Why, North Avalon local Steve Reynolds, brickie's laborer and top bloke Cliffy Humprehys and fellow local Neil Cox are all okay. (plus two other guests)
While those on the Southern Cross escaped the drama, the 3m tsunami hit two charter boats with Australian surfers on board at the Macaronis break on Pagai Selatan Island.
The boats collided and the MV Midas, burst into flames, forcing eight surfers from the Gold Coast and a New Zealander to leap into the water.
Some of the men were swept hundreds of metres into the jungle and forced to cling to trees until the surge subsided.
Six Sydney men on the charter boat Freedom III, which collided with the MV Midas, were not injured.
The tsunami also devastated the luxury Macaronis Surf Resort were Tracks stayed in June for the 'Lords of Byron' feature shoot but the 13 Australians only attained minor injuries.
The Surfaid charity said there were reports of 40 deaths and more than 380 injuries as the tsunami hit the isolated villages inland from Macaronis.
To help local villages affected visit: Surfaidinternational.com
Tracks