Three times World Bodyboard champ Ben Player test rides 'The Slab'.
Surf Lakes is back! The plunger has ben restored to its former glory and, if the images contained in yesterdays press release by the company are anything to go by, is now pumping away more furiously than ever.
During post-repair testing at its Research and Development facility at Yeppoon, the company was able to achieve its maximum target wave face height of 2.4 metres, or 8 feet in the common surfing tongue.
And just to be clear, the waves are measured from the trough at the base, to the lip of the breaking wave, in actual real increments, not the imaginary and wildly varied increments made up by surfers across the globe.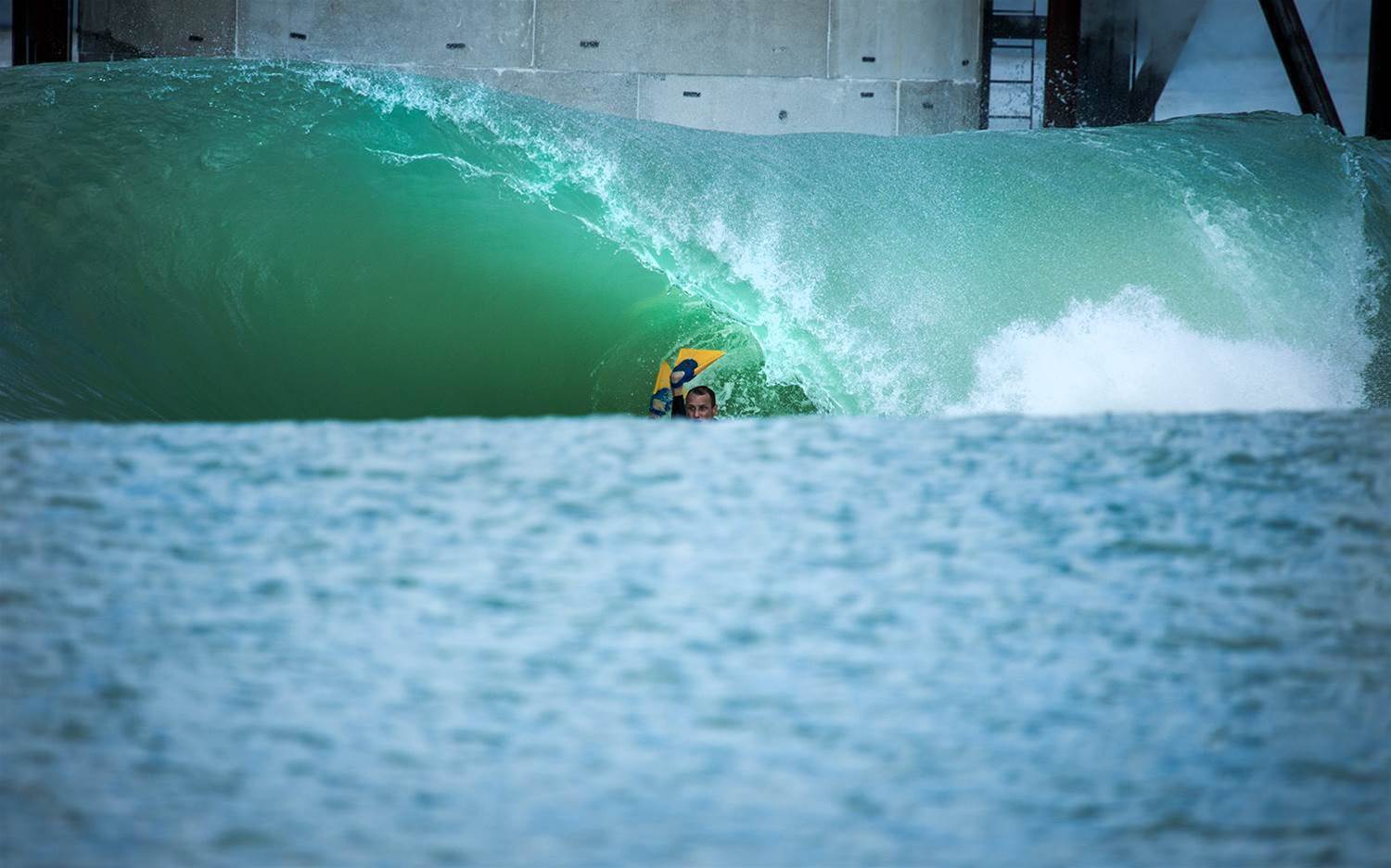 Occ was among the first to take the drop on the now overhead waves at the peak in the pool that bears his namesake, and by all accounts was ecstatic to see what the new and improved plunger delivered.
"This wave is sooo good!" Gushed Occ. "It's the real deal for sure. It really feels like an ocean wave as it pushes along the reefs here. I am so stoked!"
Three times world bodyboarding champion, Ben Player, was also on hand to test out the slab.
"This wave has so much power!" said Player. "It's hard to believe it's a man-made wave! The drop is really exciting, and it felt as powerful as some of the heaviest ocean waves I've surfed."
If you're wondering how long until you can book your ticket to Yapoon, sadly it doesn't look like it will be open to the public anytime soon. With the company stating that, "Although further testing and demonstrations at the Yeppoon R&D facility will take place over the coming months, it remains a prototype only. It lacks the necessary infrastructure, facilities and required regulatory approvals for public use."
More images and video to come in the following days, weeks, months.
Tracks