Tracks heads to Bali to unearth a few jewels that could make all the difference to those of us that go to Bali with surfing still high on the to-do list ...
Don't get me wrong, the culture and people are still amazing and there are great waves if you want to endure forty minutes taxi each day from your Kuta/Legian resort complex. Unfortunately you will more than likely arrive to share the popular line ups with an international cast of pro's, semi pro's and wanna-be pro's. Plying oneself from the tangled mass of punters at peak hour on any given break is not my cup of Bintang.
It all comes down to priorities. If you want to go to Bali to surf then it just doesn't make sense these days to stay in Kuta or the immediate surrounding suburbs. So we ask the question; why not stay where the surf is? You'd get the best options for the early the tide and the wind, with the chance of jagging great sessions when everyone else has thrown it in and gone home for the day. With this theory in mind we opted for some more out-of-the-way accommodation but still wanted to maintain a reasonable level of comfort and the freedom to be able to hit the usual sights and sounds of Kuta. The idea being we would travel to Kuta /Seminyak /Sanur if we wanted to go to a ritzy restaurant or haggle for half cents down Poppies Lane rather than have to travel to the surf each day. Here is what we found...
We opted firstly for something around Canggu, a well known swell magnet that's home to quality left and right breaks. It was here, tucked away down a roughshod driveway 300 meters from Perenan beach we found Andy's Surf Villas. There was nothing from the entry that suggested how beautiful this quaint set of 4 Villas are and you could understand how something like this would be kept secret by people only in the know. Australian Andy Young owns the Villas that were completed only two years ago and has really created something that he says "he would want to stay in". The attention to detail in the traditional Balinese wood work that makes up the gazebo style villas is eye-catching and the meticulous garden surrounds really makes this place feel like a private oasis.
The Villas are comfortable. They are fully air-conditioned with a bar fridge and all have ensuite bathrooms. They are laid out around a shared plunge pool and BBQ/ bar area. The main villa sleeps 4 and has a full Kitchen and lounge room with TV, internet and DVD player whilst the other 3 are all doubles. A full time caretaker looks after anything you may need and security is provided through the night. This place is hard to beat if you are in a group with family or friends, all the same there is enough privacy for singles and couples as well. A quality local Cafe on the beachfront 2 mins walk takes care of your food needs and you can also buy groceries to whip something up in the BBQ/ cooking area.
The surfing is great, you can just see the conditions from the balcony of the main villa and without much effort it's easy to be the first person in the water and the last one out and the plunge pool and a cold Binny only 2 mins away...well it doesn't get much better than that.
Often we would just go for a quick surf check when the wind picked up slightly and all the early travellers started to bail. This was when we got what we came for, great waves with only two or three guys out. Andy's Surf Villas: Tracks Recommended. Check out more on Andy Surf Villas Canggu - go to: www.andysurfvilla.com
Our second stop was on the other side of the Island at the infamously crowded but unbelievably epic wave of Keramas. There isn't much accommodation at Keramas or even nearby, not yet anyway. Keramas is a good 20-30 mins North of Sanur and a mind numbing 40- 50 minute jostle from Kuta. We found Nomad Surfers resort, a small Villa complex within walking distance to Keramas. (10 min walk up the beach 2 min by taxi) What we first noticed on arrival is that we were going to stay in what felt like an untouched part of Bali. The resort, 300meters down a small road off the newly constructed main road was set in dense jungle with a clean organic smell that was different to the smells in the more populous areas; "there are going to be mozzies the size of small aeroplanes" was my simplistic initial evaluation.
The Nomad resort consists of six independent double and single villas that, although a little older are very clean and well looked after. They air-conditioned with ensuits and sit within a walled complex that's nicely landscaped and maintained by the live-in family. There is a pool and games room and the full time chef feeds everyone in an open common area with views of the jungle and surf. A TV and games room is great for down time or if you have kids and open gazebo's with sun lounges beside the pool ensure your missus can kick back comfortably while you are surfing.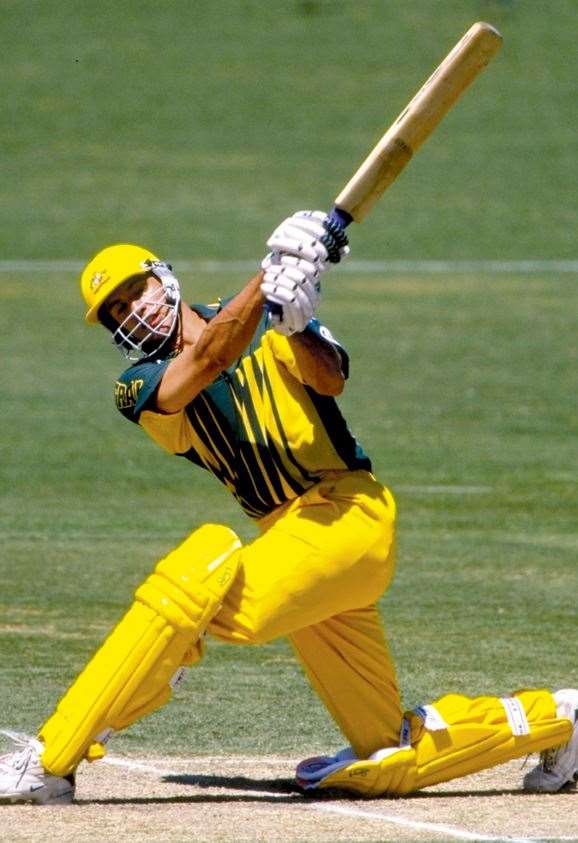 Staying nearby to Keramas was gold. Keramas being really tidal has only a limited window for when the Waves are at their amazing best and this right hander is, as good as you have heard. Crowds are the only downfall although everyone bails once the tide starts to swing. Bingo. We had some of our best surfs on a mid to low tide (gets shallow!) however it won't handle a larger swell on low so the 2-3ft range we had was great. What did come as a surprise was when the surf did kick to the 5-6ft mark there were a range of uncrowded breaks nearby...enough said. The response from guys in the Keramas line-up being "What? your're staying somewhere here?" themselves having travelled 40mins each day to score this wave reiterated our suggested mantra of; stay where you surf not where you party, was proving to be a logical way to do things for people who go to Bali to surf. P.S dont for get the Mozzie repellant. For more info go to: http://www.nomadsurfers.com/
Tracks