17 boards from the finest craftsmen in Oz
This year the Tracks Ride Guide team journeyed to Resort Latitude Zero in the Telos Islands to undertake a rigorous, but fun-filled testing process for 17 boards.
Jacko Baker in full flight. Photo: Simon Williams
Capitalising on the region's vast array of quality breaks, our test-riders Sheldon Simkus, Chris Friend and Jackson Baker rode the craft in everything from grinding reefs to dreamy, beach-break barrels. While the majority of boards tested were high performance thruster/quads, there's also a few contemporary twinnys in the mix for those seeking a different sensation.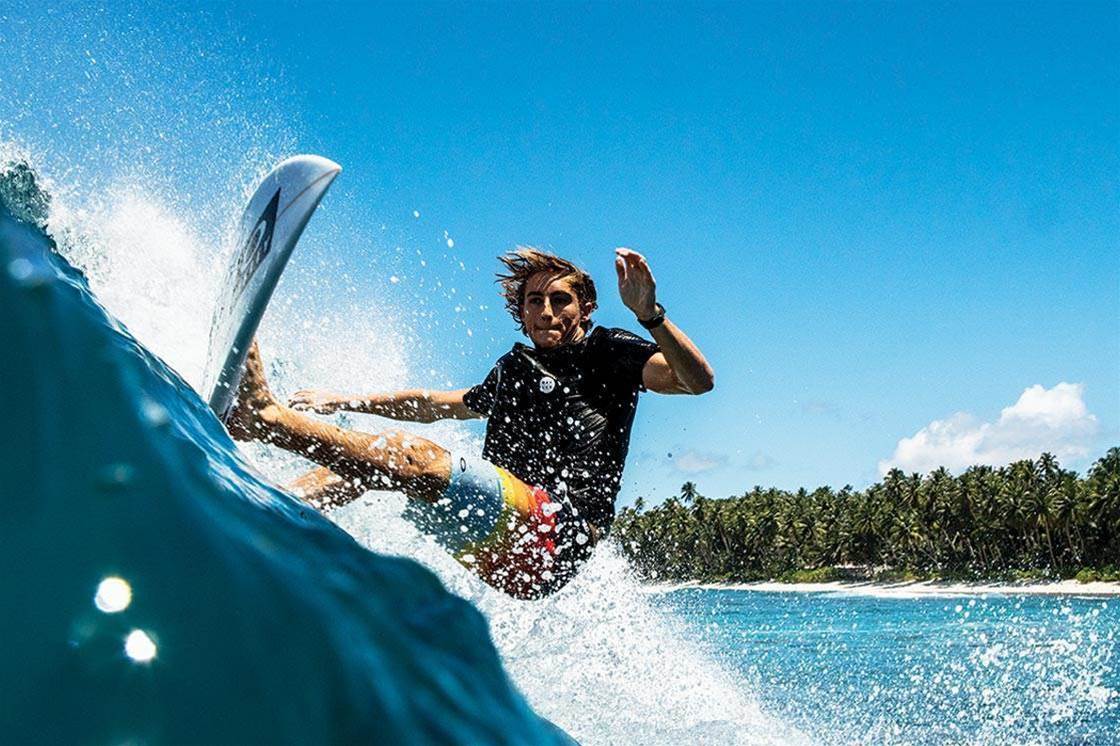 Sheldon Simkus in test-ride mode in the Telo Islands
Our user-friendly micro-site features enticing footage, photos and voice-over descriptions for every board – plus the written assessments of the shapers and the surfers. Click here to get lost in a very tropical boardroom and search for your new ride.
Chris Friend toying with a dreamy barrel. Photo: Simon Williams
Tracks