If only I had a dollar for everytime I've found myself saying, "how good is this?"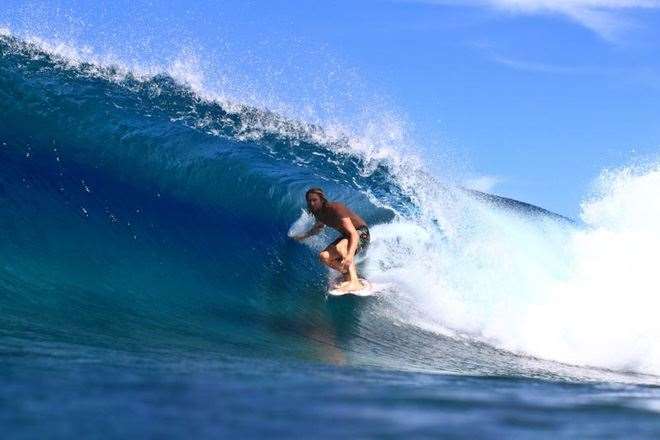 All pics: Swilly
F

ree surfing aficionado Asher Pacey has packed up his Gold Coast based troubles (which are non-existent) to join photographer Simon Williams on a sabbatical to P–Pass. This glorious right-hand-reef pass in Pohnpei Micronesia is to be home – not for a swell – not for a week – but for a whole month. Join Tracksmag.com as we live vicariously through Swilly's lens and Asher's words in The Asher Pacey P-Pass Files
1 // There has been some magic days over the past week with more days than not seeing surf around the head high range (and flawless conditions). If only I had a dollar for the amount of times I've found myself saying "what a beautiful day" or "how good is this?" or "Is there anything better than a cold coconut after a surf". The ONLY thing I can think of that is not so fun, is the constant threat of sunburn and fatigue from surfing all day.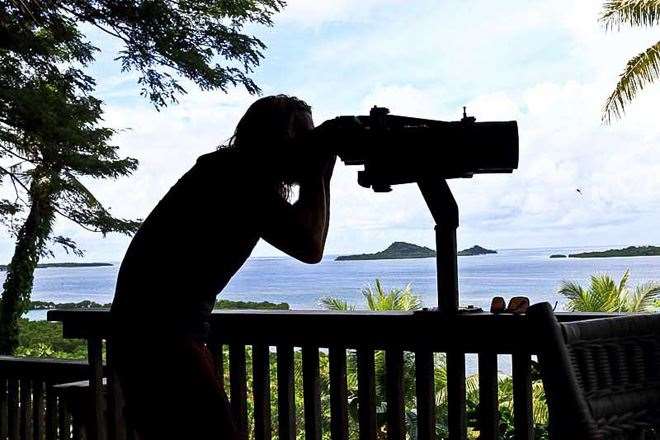 2 // There is a handy little place up the road called 'The Village' which is a long established eco friendly lodge/restaurant and has some of the best sweeping views of the island. It also has this great set of oversized binoculars which allows you to get a grip on current surf conditions on both the northern and eastern sides of the island. With different swells focusing on each side, this can be a good advantage when planning the days movements.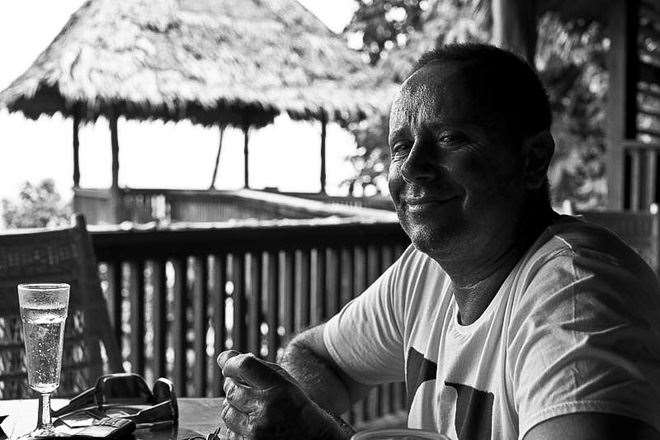 3 // The guru himself Allois Malfitani has spent many years on the island of Pohnpei, both in and out the water. Since first falling in love with the place some time ago he has grown an affinity with the area and has a wealth of knowledge to share with those that come to visit. Here he is at 'The Village' sipping on champagne after brunch and enjoying the view.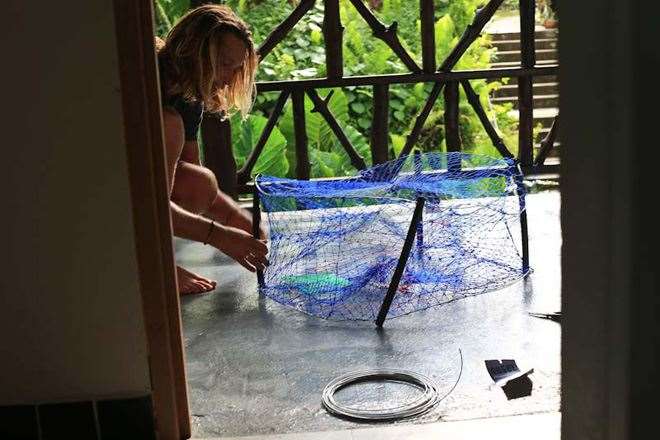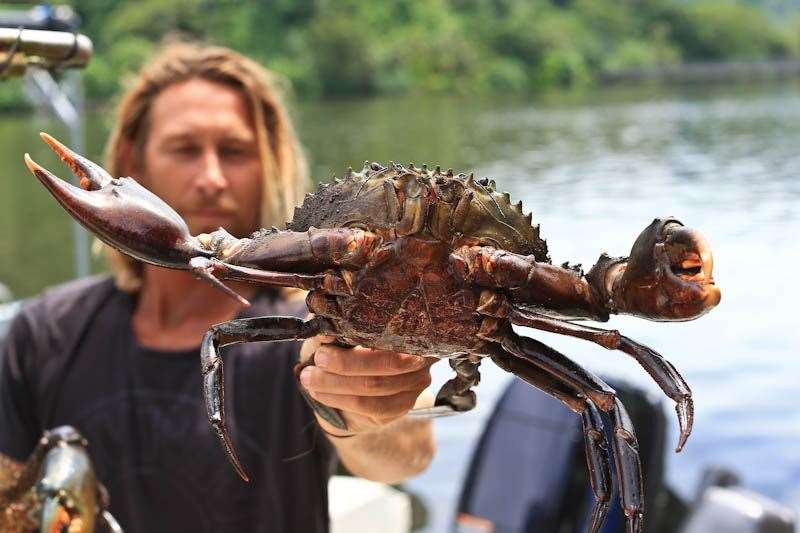 4 // On planning my trip (and having an insatiable appetite for crustacean) I had it set that I was bringing a few crab traps with me. Due to their cumbersome size they didn't pack so well which meant I had to dismantle their sturdy foundation and reassemble them upon arrival. After eventually finding some substandard wire the traps came back to life in a less than perfect form, but within the first six hours of soaking the fruits of my labour were picked out of the tropical waters in the shape of two large mud crabs.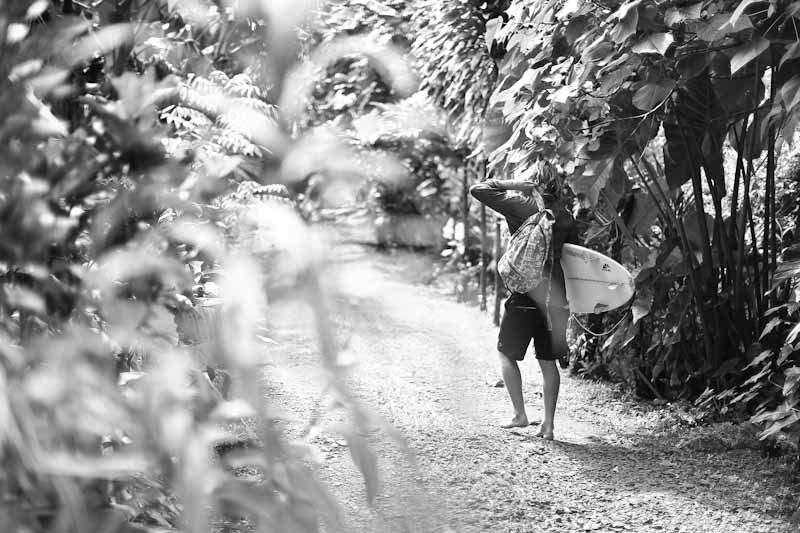 5 // Heading down to the boats for another day on the water with only a few essentials – my fishing gear I keep mostly kept on board encase of a sudden urge to wet a line.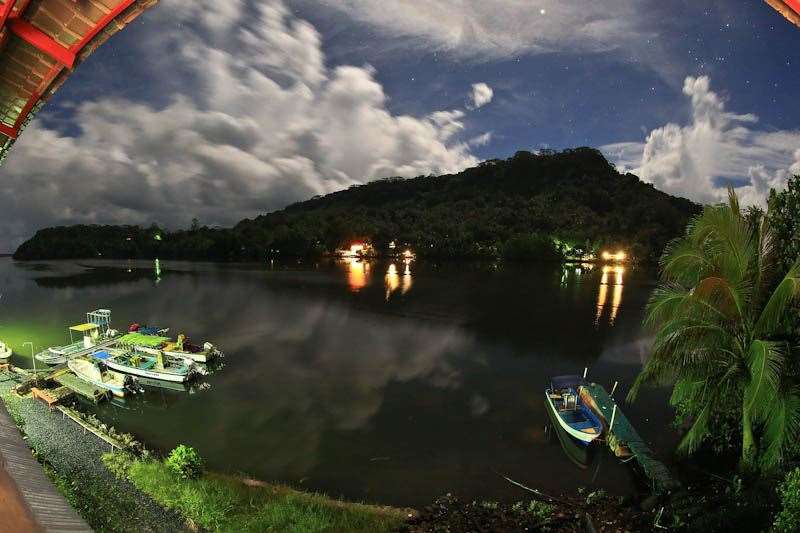 6 // After spending a lot of time in close quarters with our good mate and seasoned photographer, Swilly, I have gained a great respect for the man and his craft. Here, on the last full moon, he captured this image from base camp giving our peripheral view on the deck.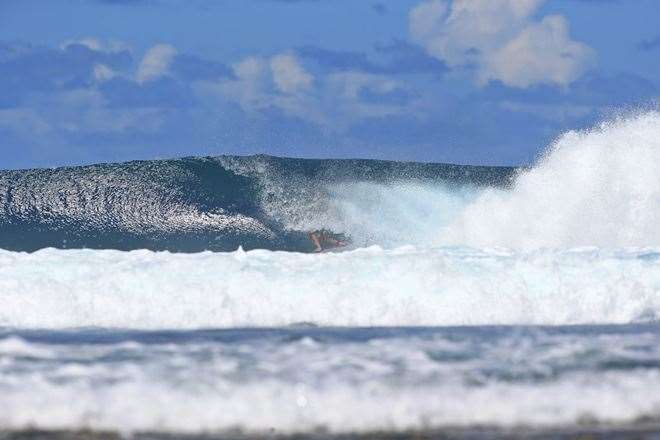 7 // This is a mostly unseen view of P-Pass taken from on the reef at low tide – unless you're unfortunate enough to get dry docked on the inside (very rare). With side angles of any surf spot not always giving an accurate gauge of wave height, this is a typical fun day in the past two weeks. It really is a 'world class wave' which allows anyone willing to pick a good line the chance to clock up some serious time under the curtain.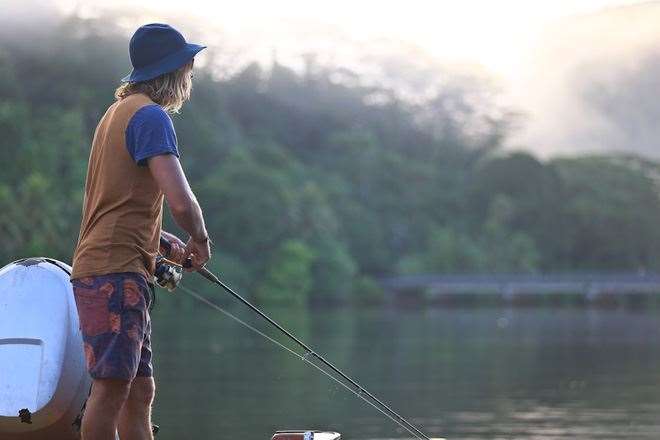 8 // As a keen angler I really do enjoy testing the waters of any location I travel to. As the saying goes 'It's not the destination. but the journey'. With that said. I'm never disappointed if I dont catch a fish or two, as the sights, smells and sounds feed the senses just nicely.
Words: Asher Pacey
Pics: Swilly
Tracks