"The tide filled in with the pulsing swell the stars aligned for a memorable session with only three of us on rotation for the set waves..."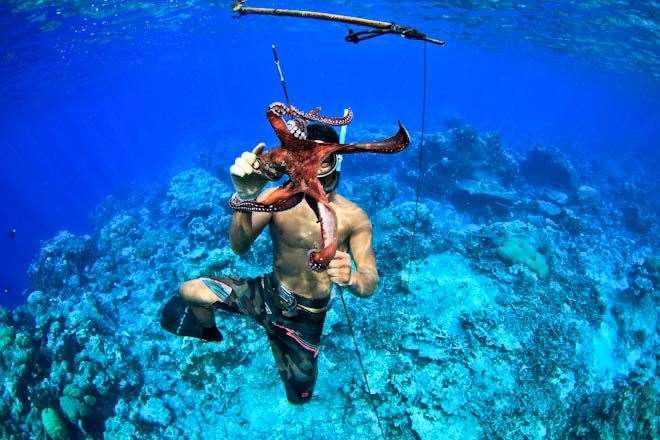 All pics: Swilly
F

ree surfing aficionado Asher Pacey has packed up his Gold Coast based troubles (which are non-existent) to join photographer Simon Williams on a sabbatical to P–Pass. This glorious right-hand-reef pass in Pohnpei Micronesia is to be home – not for a swell – not for a week – but for a whole month. Join Tracksmag.com as we live vicariously through Swilly's lens and Asher's words in The Asher Pacey P-Pass Files.
1 // The boatmen here at Pohnpei Surf Club (psc) are a crew dedicated to the common cause of making the guests journey around the islands a memorable experience. Jerry (pictured here) is a very experienced waterman with a heart of gold, plenty of charisma and an infectious laugh to match. Armed with his trusty homemade speargun he rarely misses his target or comes back empty handed.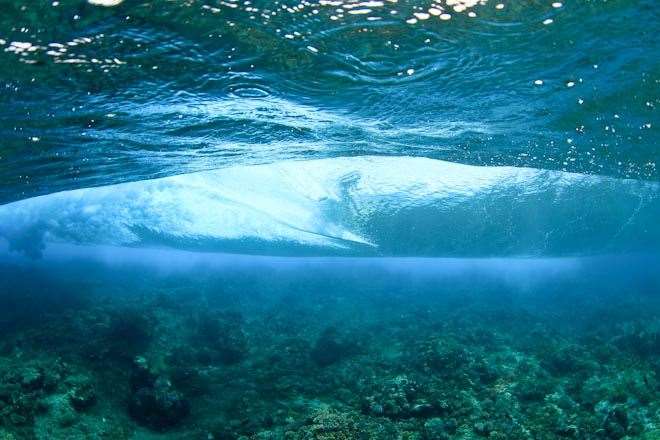 2 // With so many uncrowded but highly fun days going on lately my alaia has been getting plenty of use. Not long before this journey I never thought I could get so much surf satisfaction going fin-less. But during days like this I still feel like a surf stoked kid that can't wipe the smile off his face.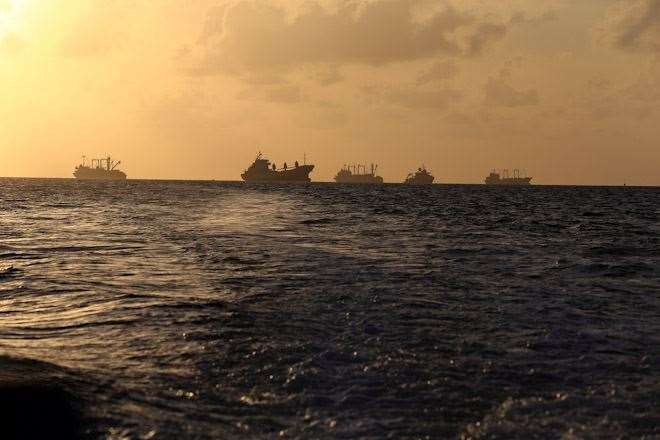 3 // Along with all the positive vibes going on around here, there's also a dark shadow and ever present uneasiness that hangs in the air. It comes in the form of these large scale commercial fishing boats that sit in the deep channels for months at a time in wait of the smaller vessels to unload their catch. The sheer tonnage of fish that these boats can carry is enough to boggle the mind. It really puts into prospective the reality of overfishing and unsustainable practices that take place daily in our oceans.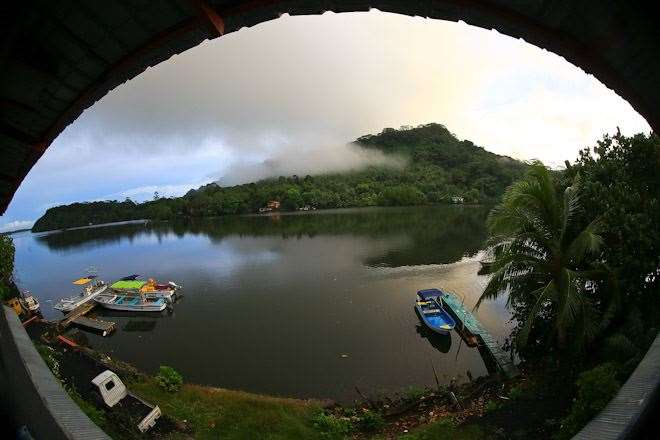 4 // The view from the HQ is stunning and is a great place to watch the ever changing weather roll through.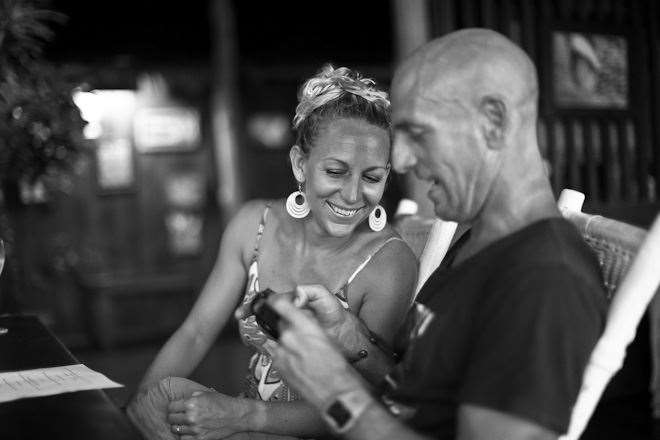 5 // Richard and Amy Kotch are the resident surf guide's here and bring to the table a wealth of knowledge, compassion, positive influence, humour and plenty of smiles. They spend a large part of their year in the Maldives spreading good will around the islands of which they got to know well before crossing the equator to the northern hemisphere for the season here. Both are gifted surfers and an absolute pleasure to share the line up with on any given day.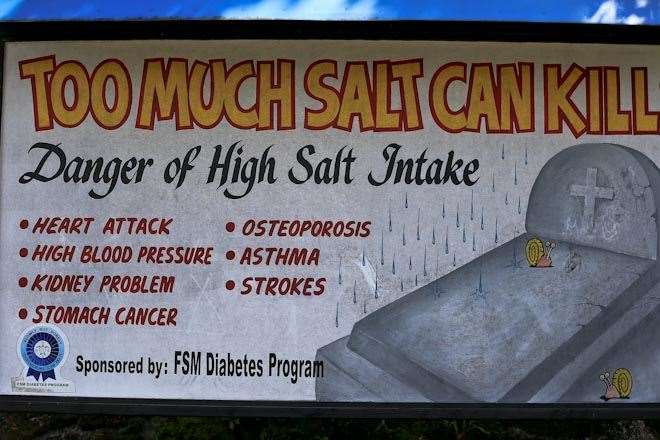 6 // There's a few different eye catching signs placed though out the township here that convey different messages regarding health and lifestyle. I could not help having a little laugh at this one, for a few reasons, but the salt causing stomach cancer was the icing on the cake. [Sounds far fetched Ash, but one in seven cases of stomach cancer in the UK could be prevented if everyone reduced their salt intake to the recommended daily maximum of 6g. Ed].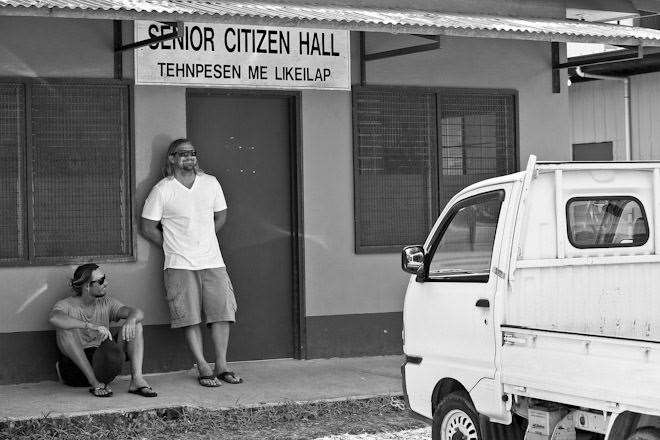 7 // Travelling has been such a blessing in my life and has taken me to places I could never have dreamed of. It is also the new friends you make and the journeys inside the journeys that makes up this rich web. One cool thing about this voyage has been the extended time which has allowed me to really get on 'Island time' and not feel rushed in any way. Herein lies a greater appreciation for each experience as it happens. In this pic I'm hanging with now good friend Joe Records in front of the senior citizens club in no particular rush at all.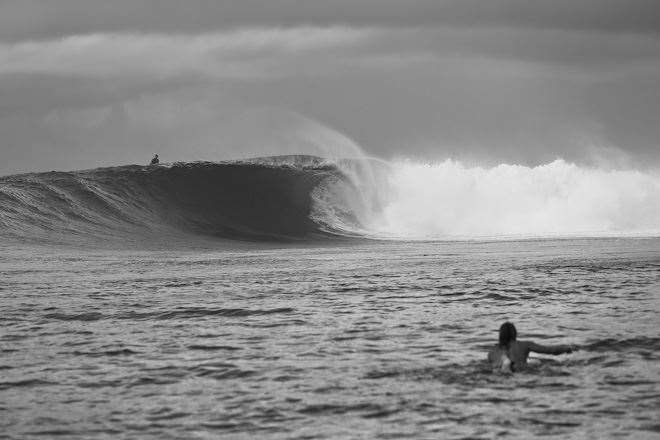 8 // There was one day in through the past week where the swell peaked at a nice size during the evening. Until this moment the waves had been quite challenging – but as the tide filled in with the pulsing swell the stars aligned for a memorable session with only three of us on rotation for the set waves. Post coconut drinking this gem rolled through as I re-entered the water. These are the windows of opportunity you look for as a surf enthusiast.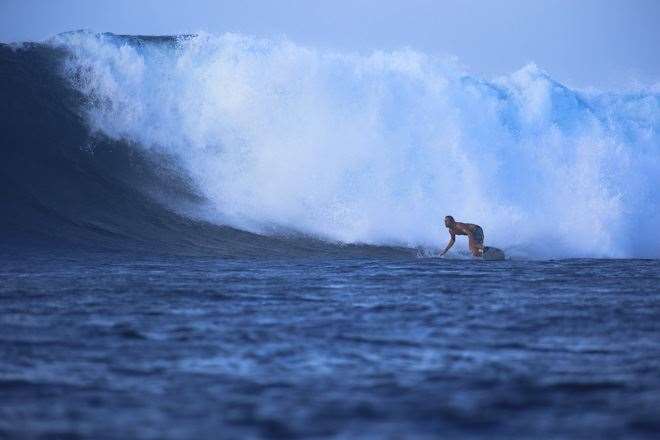 9 // There is something unique in the feeling of surfing a decent sized wave on a reef break. Be it the power, perfection or constant chance of injury due to contact with the coral. Sometimes just swooping down the face of the wave at speed and picking a line is enough to get the endorphins flowing.
Words: Asher Pacey
All pics: Swilly
Tracks