It's been another blissful week on the island with some exceptional moments in the water.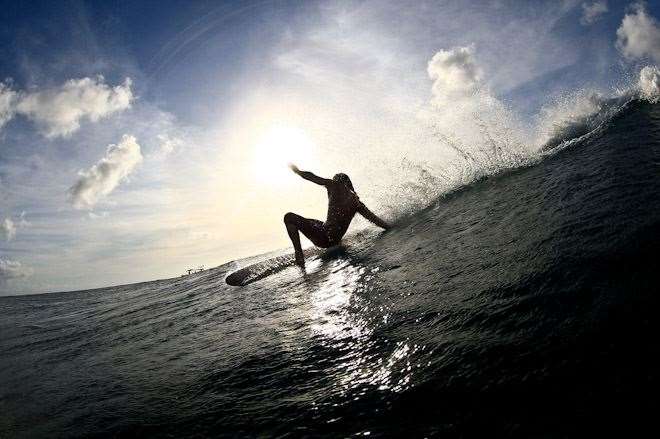 All pics: Swilly
Free surfing aficionado Asher Pacey has packed up his Gold Coast based troubles (which are non-existent) to join photographer Simon Williams on a sabbatical to P–Pass. This glorious right-hand-reef pass in Pohnpei Micronesia is to be home – not for a swell – not for a week – but for a whole month. Join Tracksmag.com as we live vicariously through Swilly's lens and Asher's words in The Asher Pacey P-Pass Files.
1 // Having this time and Swilly ready with his lens over the duration of our stay has given us the opportunity to try to get a little creative with shots we would like to achieve. Moments before this frame was taken we discussed trying a silhouette shot as the sun was sinking toward the horizon. With the task at hand the target was met.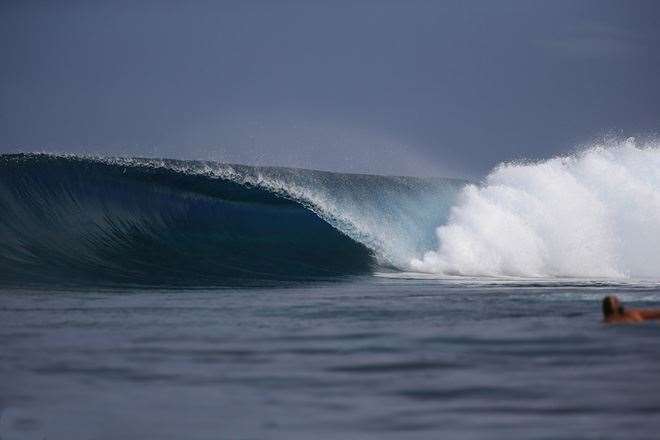 2 // It's been another blissful week on the island with some exceptional moments in the water. I could never imagine getting tired of watching nature's perfection like this and as much as we would all like to be on this wave, it's nice to mind-surf the empty ones sometimes.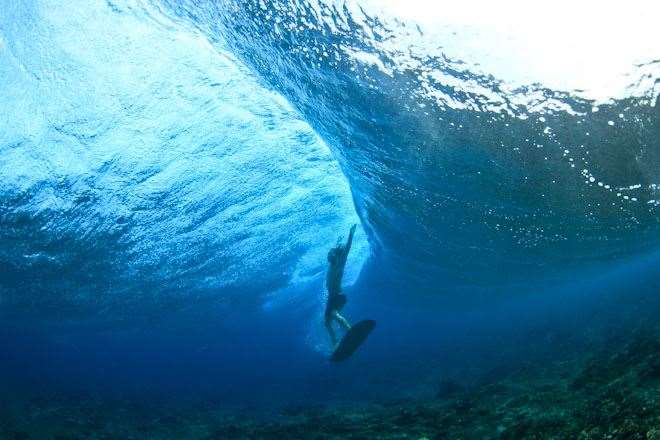 3 // Getting weird below the surface.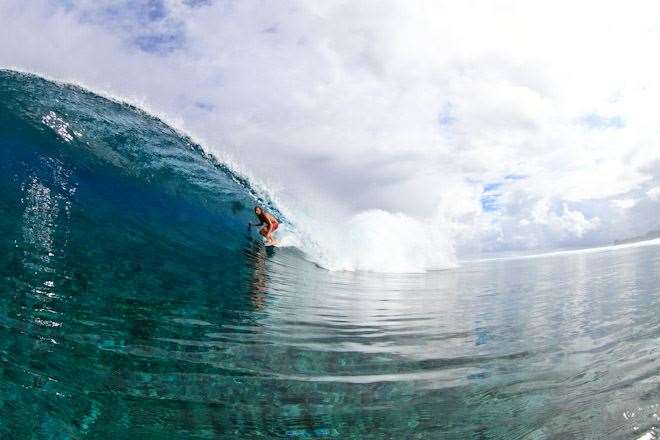 4 // Picture perfect surf conditions don't happen every day so when it finally all comes together it is always a welcome sight. Having this happen on a weekly basis has been a dream come true and is a great experience.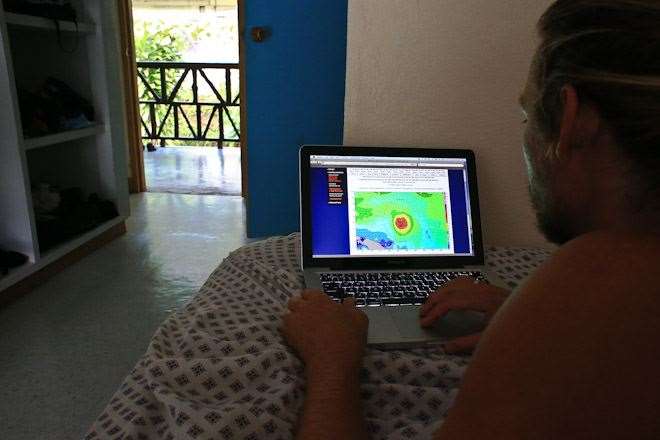 5 // Forecasting surf, wind and weather conditions here is harder here than anywhere I have been in the world. Being such an isolated landmass it creates its own weather patterns that can change at any given time and has a tendency to switch between calm, windy, sunny and rainy. This past week saw a potential hurricane that at one stage looked like it was heading straight toward the island. As the forecasts updated it progressively veered away from Pohnpei and the threat of destruction was averted.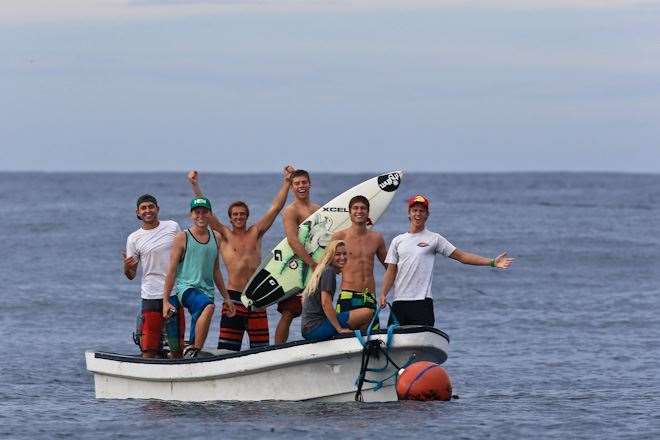 6 // During our stay we have had the pleasure of sharing the line-up with this group of good-willed humans, aka "The God Squad", on a weekly basis. Armed with faith, smiles, stoke and surfboards they are a dynamic team who are dedicated to any mission they embark upon.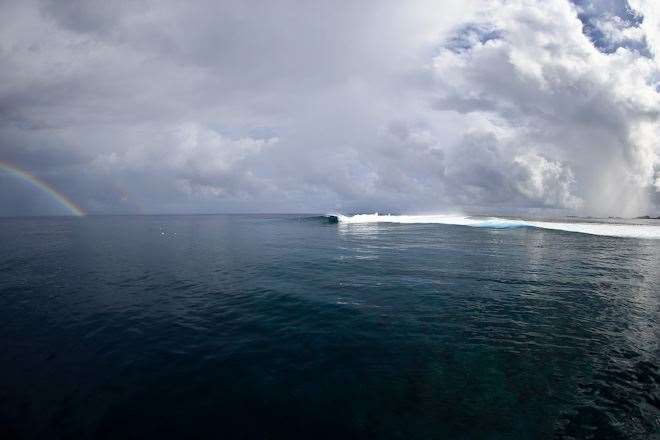 7 // Another classic moment of sheet glass complete with a bonus rainbow.
8 // This was a pretty funny moment when I realised this little black tip had done a u-turn and was headed toward me. Black tips are not known to be a threat to humans but I think at this moment my natural instinct was to second-guess its intentions.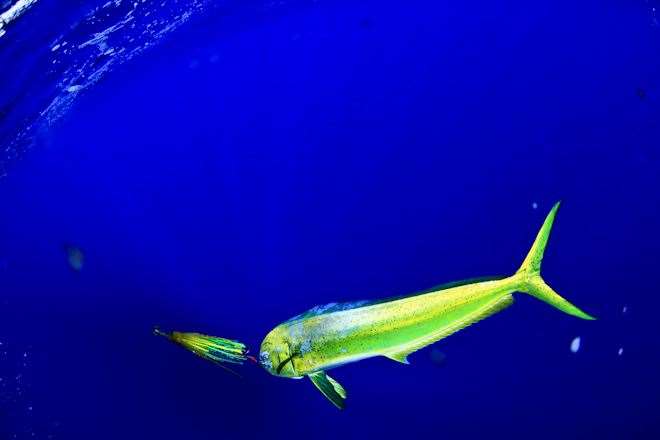 9 // Whilst returning from a day trip to Ant Atoll there was an hour window where the fish were well and truly on the bite. The contrast colours between the rich cobalt blue and the iridescence of the mahi mahi make for a cool pic. The mahi mahi also made a great meal, which was thoroughly enjoyed at the end of this day.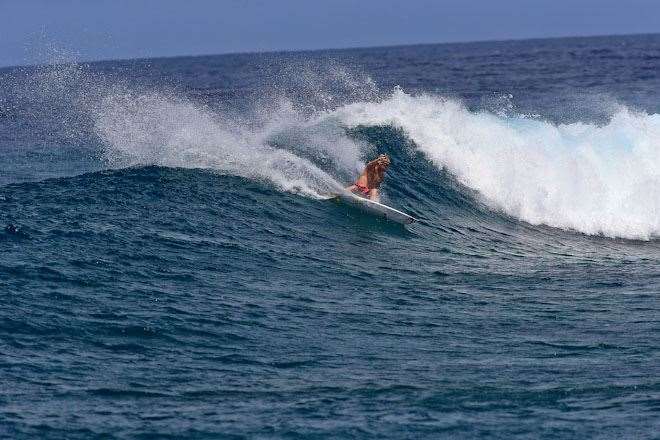 10 // Also gracing us with his presence during this past week has been the ever-charismatic Davey Cathels. Be it in or out of the water Davey has an uncanny ability to put a smile on the face of even the most serious person. He also has the same ability to destroy any wave he rides. With a few fun surf days ahead of us we are all looking to exchange surf stoke if conditions cooperate with the impending swell.
Words: Asher Pacey
Pics: Swilly
Tracks