The Festival Of Allan Byrne - Last Paradise continues it's much anticipated Australian tour this week in Sydney.
The special cinema events of LAST PARADISE will include introductory talks and Q and A sessions. The Sydney show will be introduced by Barton Lynch (Cremorne 2 June), Peter McCabe (Newcastle 5 June) and Wayne 'Rabbit' Bartholomew (Coolangatta, 12 June). Allan Byrne tells a fascinating story in Last Paradise about innovation with George Greenough and the greats, through having been part of the journey from the very beginning.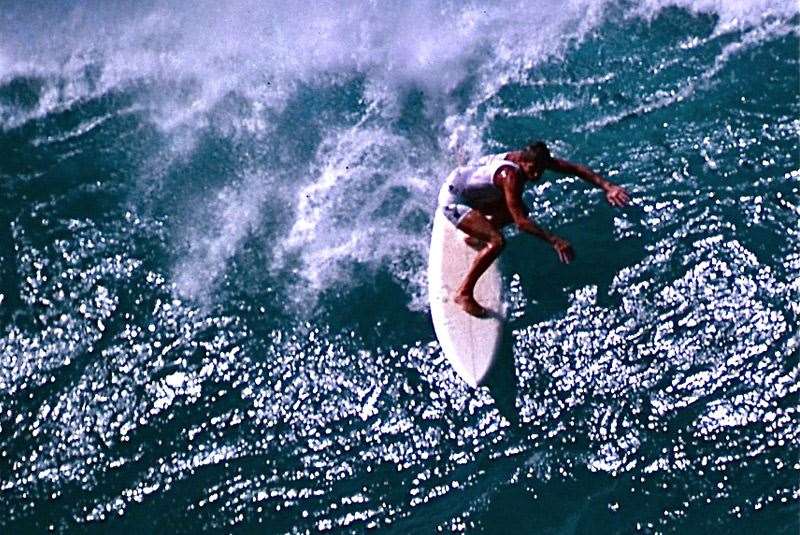 Allan Byrne dropping into Pipeline all style. Photo: Neeson 
Before his passing Allan Byrne was still regarded by his friends in Hawaii as the most consistent visitor to the North shore since 1970s. But there is more to AB's story of innovation than meets the eye. Allan Byrne was a generous sharer of his discoveries, something that is very rare in the modern patent-bound world.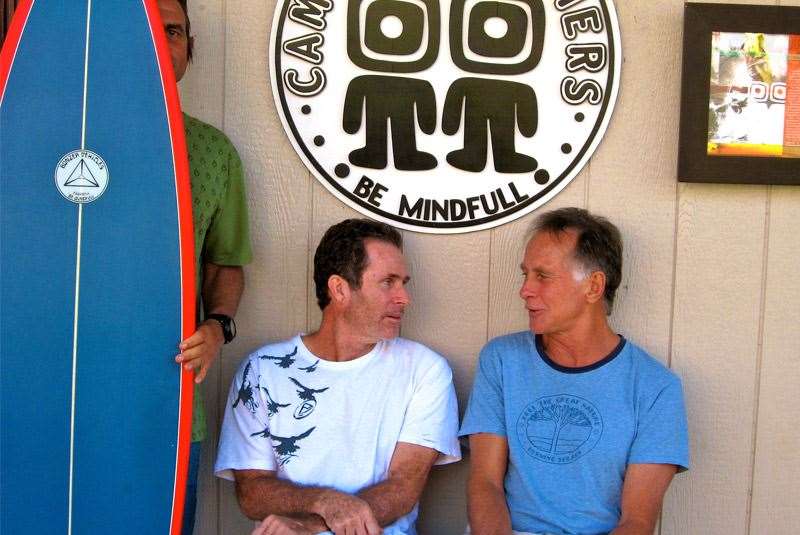 Allan Byrne with Bonzer innovator Duncan Campbell (middle) and Darrek Doerner (left). Photo: Neeson
Allan Byrne in Haleiwa recently with Bonzer innovator Duncan Campbell and the shy big wave pioneer Darrek Doerner. Their story of innovation features in Last Paradise. In the unfolding of LAST PARADISE we discover that this spirit of open collaboration championed by these surfers needs to be rebirthed to benefit the worlds largest scientific projects if we if we at all to have a chance of saving this planet and our civilization from the scourge of fossil fuel energy.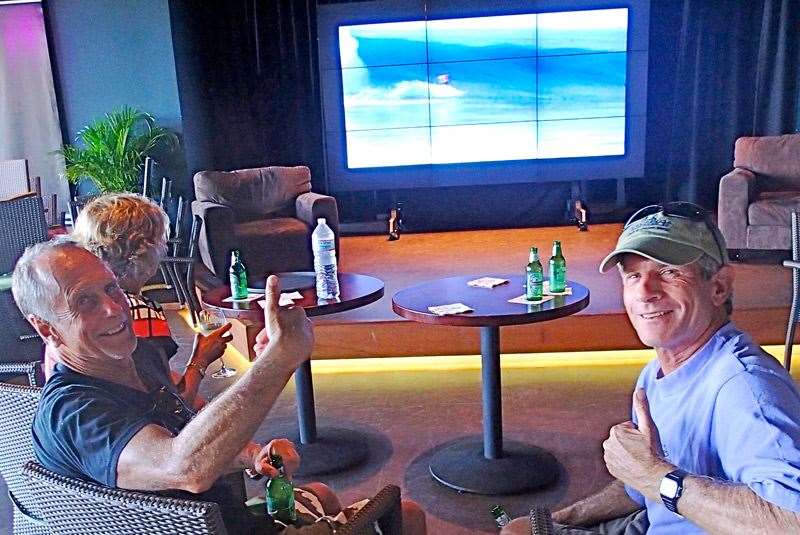 The late Allan Byrne being treated to a private screening of Last Paradise in Hawaii last year. Photo: Neeson
AB and wife Jayne treated to a private screening of Last Paradise last year at Turtle Bay, North Shore, Oahu. AB was looking forward to being environmental ambassador of the tour, which will now feature as the culminating event of the Festival of AB organised by his friends, and members of SAND (Surfers against nature destruction), Surfrider Foundation, Surfaid and others that embrace AB's the love of the natural wilderness.
Australian Tour Dates:
29th May - Avalon
1st June - Avoca
2nd June - Cremorne Orpheum - Hosted by Barton Lynch
4th June - Randwick Ritz
5th June – Newcastle - Hosted by Peter McCabe
8th June –Byron Bay
12th June –Tweed Heads – Hosted by Rabbit Bartholomew
14th June - Byron Bay
16th June –Brisbane
18th June – Noosa
Buy tickets at http://lastparadisefilm.com
Tracks is giving away one double pass to each of the cinema screenings. All you have to do is head to the Tracks Facebook Page to see how you can win. 
Tracks