"The little boy pulled his bucket full of mangoes on a little sled with a piece of rope so he could carry his cat.
| | |
| --- | --- |
| | "The little boy pulled his bucket full of mangoes on a little sled with a piece of rope so he could carry his cat..." |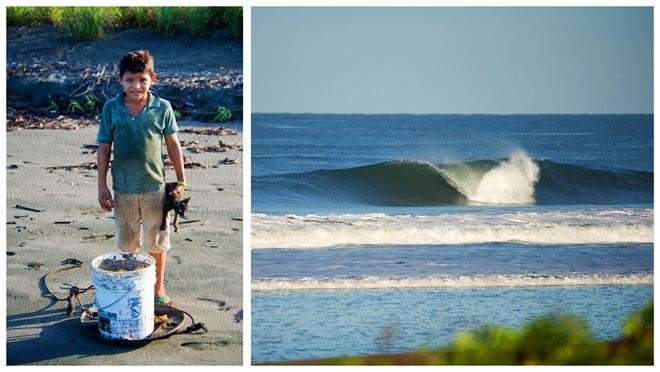 From Nicaragua to Mexico was the part of Central America that got me really amped, because it was so 'unknown'. I had never heard of anyone surfing in Nicaragua and didn't know people who had been there, so it was pretty exciting.
The first thing that hit me after a super sketchy border crossing with a smart arse migration officer was the dust and the wind. In southern Nicaragua there is a huge inland lake that connects to the Caribbean through a river system. It acts as a natural funnel, sucking wind from one ocean to another resulting in strong offshore winds in the Pacific 300 days a year. It's amazing being in a place where you just don't need to worry about the wind ruining the party. It's there all day everyday.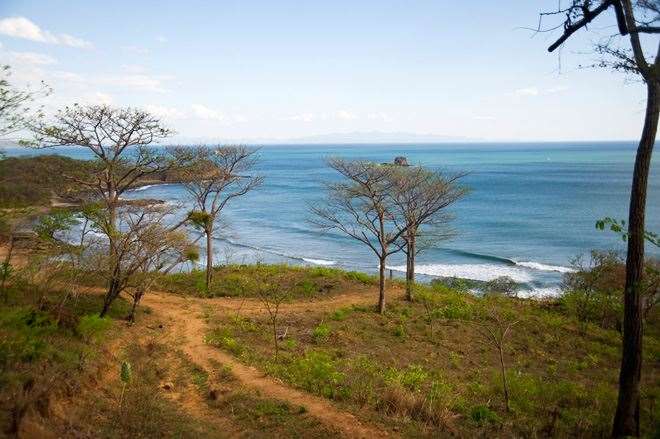 I walked the coast for hours searching for setups that with swell would turn on and there were so many however, there was NO swell. Four days passed, but this time of year you don't go much longer than that without a big south swell and when it finally hit the place lit up.
Everyday I would be up at 5:30am for the best tides and there would be a local kid following me along the beach. One day I asked him what he was doing up so early and he replied in Spanish: "There's a tree down the end of the beach with lots of mangoes and this is my cat". He pulled his bucket full of mangoes on a little sled with a piece of rope so he could carry his cat in his other hand. I took his portrait, we high fived… "Hasta Manana" ("See you tomorrow").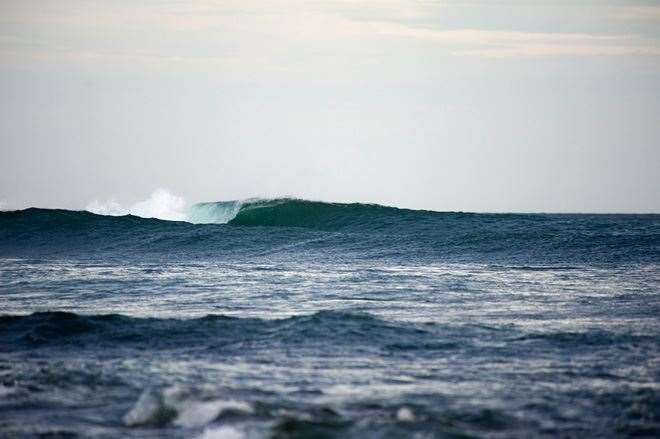 Imagine a picturesque cliff top headland above two perfect waves with a deserted old wooden house perched on the cliff. This is where I stayed. There were no other people as far as the eye could see. My room was full of dead and living insects, big red crabs and huge moths. It looked like there had been no one in it for years. The chef (from the restaurant) would knock on my door every night at 6pm menu in hand asking what I would like for dinner. It was kind of unsettling being there all alone but at the same time this is what I was here for. It was hard going to sleep; the kamikaze bugs would fly straight into my face as my head rested on the pillow. It was easy waking up to the view.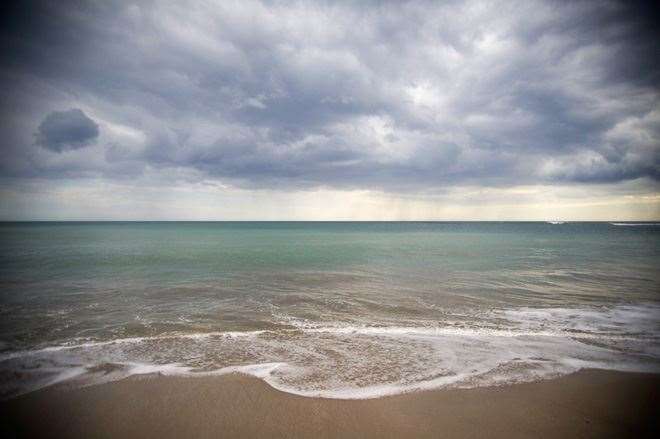 There was an outer reef that I watched from my bed that was just so perfect with no one out. It ran along the reef and joined up to an inside section that looked so much like Indo, still with no one out.
Nicaragua was a place with so many waves and no surfers. If you are willing to travel for it, then it's possible to surf by yourself all day long with perfect wind.
The ascent up to Mexico continues…
Bloggers Bio:

What draws us to travel? For me it is all about new experiences and leaving a zone where I have become so comfortable. Nothing makes me feel more alive than knowing that I can go far away from my world, meet a person who doesn't speak my language and get on like a house on fire.
The ocean is the worldly source of these human experiences and a common ground in which to build comrades. The location is Mexico and the goal is to show the world photographs, which to my knowledge have never been seen. I am going to invite you into undocumented areas of this coastline, where with respectful permission it will be revealed for it's oceanic beauty, yet remain in the state I experienced it.
8 short months in Mexico, Central America and the Caribbean, 2 surfboards, 2 cameras 3 lenses and no shoes; what will come out of this can only be remarkable. All I hope is that I come home with some photographic evidence of the waves I have seen, the people I have met and the experiences I have had.
Tom Batrouney


NOTE: For all Tom's earlier blogs click here
Tracks