The top five ampingest surf songs of all time.
| | |
| --- | --- |
| | The top five ampingest surf songs of all time. |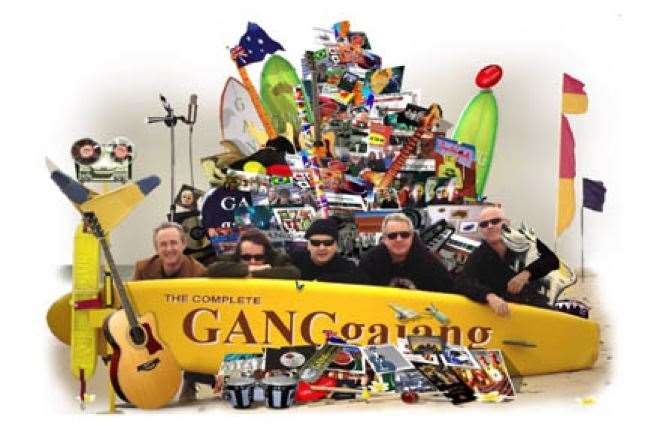 Okay, here goes: the top five ampingest surf songs of all time. For context, new comers and Alzheimer's sufferers we are in an overloaded van, speeding up the coast, 15 songs through the ultimate playlist, approaching our destination. Excitement levels are already pinging through the roof. We need to prolong the amp without over-stimulating it. It's a knife edge, people.
5. You Think I Ain't Worth A Dollar But I feel like a Millionaire – QOTSA. You might remember the nonsensical but none the less compelling chorus: "Gimme toro. Gimme some more." At a later date you will want to impress friends with your knowledge of this riff-heavy master jam. For now though head butt the dash and howl.
4.   Frantic –Metallica. Metallica is a cage fighter of a band swinging bare-fisted aural punches. They want you dazed and beaten so they can bite off your ear and feed it to their Dobermans. Matt Gye used this track to batter and subdue viewers in his film A Day In the Life. It works even better played in a moving vehicle with a large serve of Red Bull and non-specific angst.
3.  Gimme Some Lovin' – Gangajang. Back when the earth was still young there was a VHS tape called Mad Wax. It rode high on the stack of three or four surf movies most surfers considered themselves lucky to have accumulated. For fans Gimme Some Lovin' transports them – a bit like acid or a block of Wizes magic wax – to Summercloud Bay and they become Ross Clarke-Jones (if natural stanced) or Tom Carroll (goofy). Best not to interrupt them when they dream these crazy dreams.
2. Search and Destroy – Iggy and the Stooges. Iggy wrote the book on road trips. You've got to come at them like you're "a street-walking cheetah with a head full of napalm". You don't have to know what that means as long as you're carried along by the general drift. A thousand surf punk bands took their inspiration from the Stooges. Few bettered them.
1. The Good, Bad and the Ugly theme song – Ennino Morricone. It is a mistake to hit an unfamiliar car park frothing to amping surf punk. You want to be channelling Clint Eastwood circa 1966: confident but aware. There are waves to be had and you mean to get some. If that means a shoot out than that means a shoot out. Ennino Morricone's stirring spaghetti western score complete with coyote howls will set the scene. You alight from your vehicle, spit from the corner of your mouth and walk slowly towards the ocean tipping your hat at ladies and nodding at the men. A bit of mutual respect and no one has to die. You have arrived.
Tracks