Who made the Tour after the Sunset shuffle?
When the Vans World Cup of surfing was completed today it marked the end of the 2018 WQS season. For some, finals day became a boulevard of broken dreams while for others it signified the best day of their lives.
Post script here are the 10 surfers who will join the 2019 Championship Tour: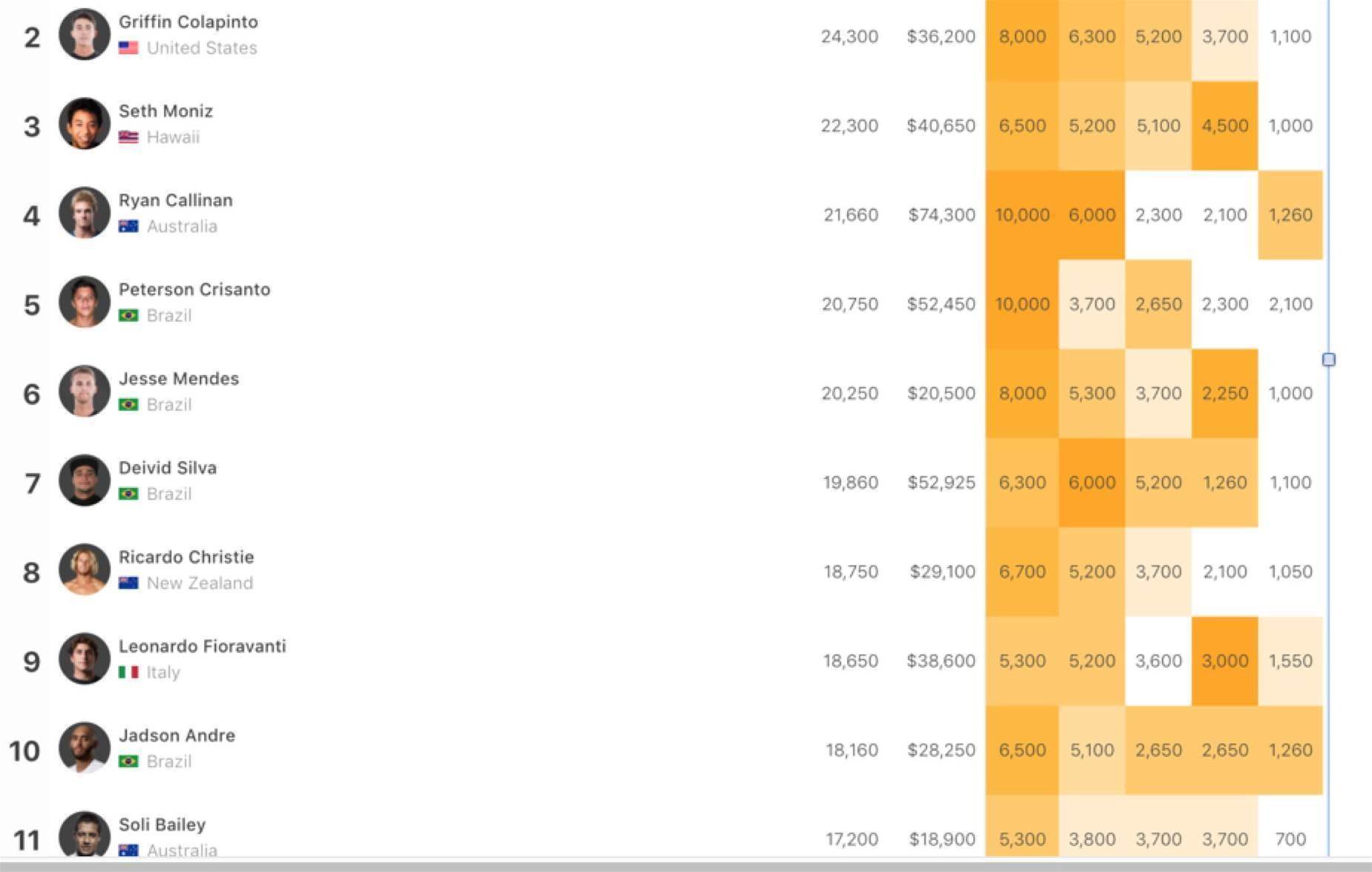 Definite qualifiers for next year's WCT. Kanoa Igarashi finished forst on the WQS rankings but will qualify via the WCT


Now, since Kanoa Igarashi (Also finished first on the WQS) has qualified through the front door with his CT ranking it means that Australia's Soli Bailey has secured the last spot up for grabs.
Some of the names on this list are ex-CT surfers who have managed to requalify and keep their competitive surfing dreams alive.
That group consists of Australia's Ryan Callinan, USA's Griffin Colapinto, Italy's Leo Fioravanti, Brazilians Jadson Andre and Jesse Mendes. All bar Callinan performed well enough at Sunset to secure a spot on the tour in 2019.
The true rookies that we'll see in 2019 on the CT include Hawaii's Seth Moniz, Brazilian Deivid Silva and Peterson Crisanto and Australia's Soli Bailey.
So who are you most excited to see on the CT?
Not discounting the efforts of everyone who made the cut there are a handful of surfers who we think will really set the tour alight.
Hawaii's Seth Moniz, Australia's Soli Bailey and former Billabong super-grom Peterson Crisanto from Brazil are three rookies to watch in 2019.
Seth is as capable above the lip as he is in heavy water. While Soli is right at home at Pipe or cold water slabs in Ireland and has grown up on a staple of beachbreaks and pointbreaks on the Far North Coast. Brazil continues to churn out freakish surfers each year and flanked by his countrymen there's no doubt Peterson will feel right at home on the CT.
Now, there's also a couple other potential qualification scenarios heading into the Pipe Masters.
Griffin Colapinto currently sits 20th on the CT rankings and could double-qualify with a result at Pipe. Jack Freestone has the potential to qualify since he is ranked 13th on the QS. Sunset victor, Ezekiel Lau, is sitting in 12th on the WQS, but will qualify through the front door with his CT ranking.
The WCT fate of Jack Freestone hinges on Griffin Colapinto's performance at Pipe. WSL/Keoki
However, if Griffin slips below the Top 22 on the CT, Jack will be back on the QS in 2019 and relying on a few Wildcard spots to claw back on Tour.
The other Aussie in the waiting room is Ethan Ewing in 14th. He will be hoping Griffin qualifies with a result at Pipe and Jack makes the cut, thus ensuring Ethan is the first candidate in line for a few WCT Wildcards – we know what Mikey Wright did with his.
We'll be seeing Mikey as a fully-fledged competitor on the WCT in 2019 although it kind of feels like this was his rookie year given the number of wildcards he received.  
Ultimately it means that there is more on the line at the Banzai than just a World Title and a Pipe Masters crown. Jack Freestone and Ethan Ewing will be busy making voodoo dolls for anyone slotted to compete against Griffin Colapinto. Meanwhile the WSL also have to make a call on who receives the coveted injury wildcards for 2019. As it stands Kelly Slater, Ciao Ibelli and John John Florence all have solid cases. You'd hate to be on the panel, which makes that call. Traditionally the decision is handed down right after the Pipe Masters finishes. It could inspire a social media Battle Royal with rumours hinting that Ciao will miss out. Let pro surfing's Hunger Games begin.        
Tracks