Tsunami stikes Macaronis camp.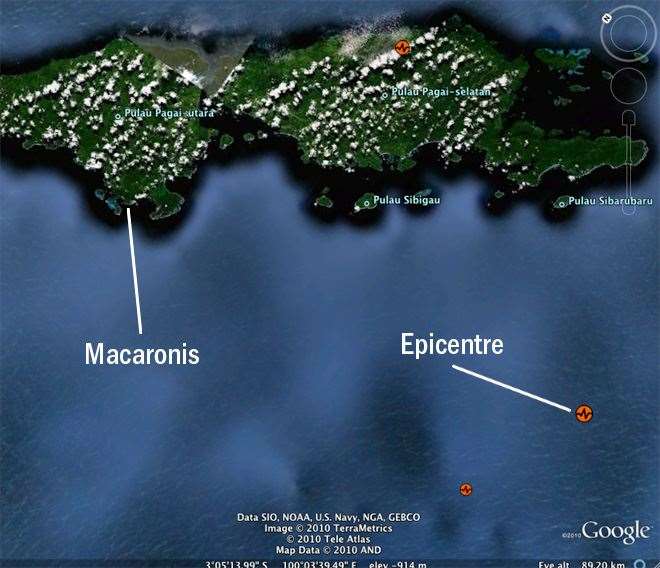 Update: 5:09PM Tuesday, 26th October, 2010
Reports in the Macaronis Resort has been all but destroyed.
Also troubling is news the charter boat, Southern Cross, is missing, or un-contactable.
Reports are that the boats radio hadn't been working and family and friends of Captain Chris 'Scuzza' Scurrah and his eight guests are hoping they're obliviously carrying on with their trip unaware of the drama.
Channel Nine News has spoken with the wives of seven surfers from the Northern Beaches aboard the Southern, and promised them if no contact is made soon they'll fly a helicopter out to help find it.
These are sensitive and worrying times for those waiting for news and Tracks thoughts are with them in hoping all will be found okay.
Col B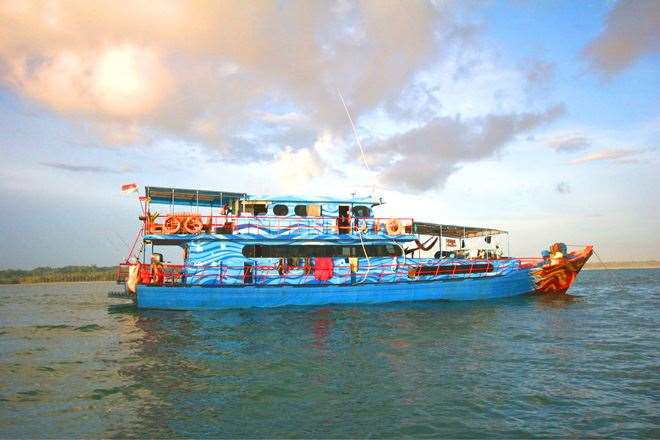 The currently uncontactable Southern Cross Charter boat.
A powerful earthquake has struck the Mentawai Islands and is believed responsible for a Tsunami that has ripped through the Macaronis Surf Resort and has seen at least one surf charter boat burnt to the water.
The 7.5 magnitude earthquake struck late on Monday Afternoon and was followed by a serious aftershock later that evening. The epicenter of the quake was located just 78 kilometers off the coast of the islands of Pagi-Selatan and Pagi-Utara, the latter of which houses the Macaronis Surf Resort and the Famous lefthander - dubbed by many as the funnest wave in the world.
The resort lay directly in the firing line of the resulting tsunami and due to the resorts close proximity to the epicentre there was little warning. The three-metre wall of water rolled into the bay housing the resort picking up one charter boat and crashing it into another, resulting in an explosion that saw the nine Australians, one American and four Indonesian crew onboard, bail overboard with anything that would keep them afloat. There are no reports of any serious injuries.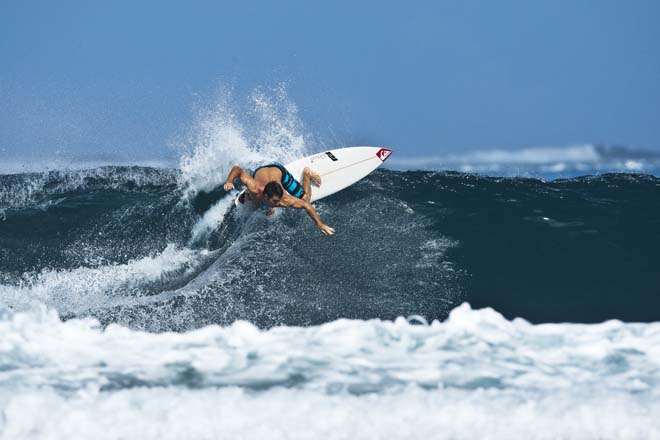 Danny Wills high line kink at Macaronis. Pic: Smithy
At the resort people were carried up to 200 metres inland, with many managing to climb into surrounding trees and hang on for 90 minutes until the water subsided, and amazingly there were again no reports of serious injury.
Tracks took 'The Lords Of Byron' boys, Danny Wills, Kieren Perrow, Garrett Parkes and Soli Bailey to the Macaronis land camp this year and had a ball. We'd like to wish Mark and the staff all the best and hope they're all okay and accounted for.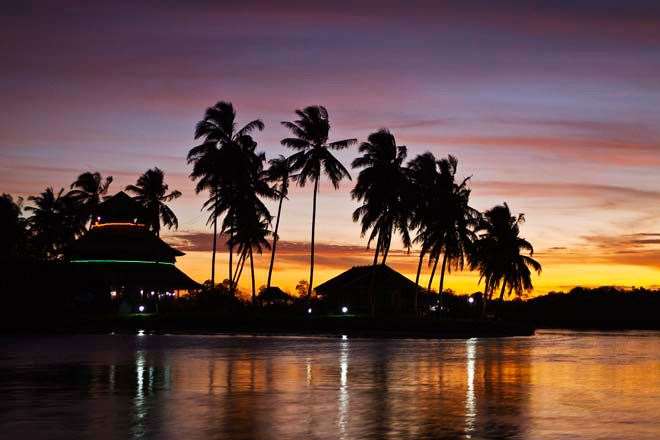 The Macaronis resort in June, 2010.
The feature will be in Tracks  December 2010  issue out on 3rd November, 2010.
More details as they come to hand.
Tracks