We put Patagonia's R1 Yulex suit through the paces.
Flexibility /Fit/Comfort:
The Patagonia R1 suit fits snugly and, while it may not be as pliable as some other suits, the Yulex material has a really solid, high durability feel. The supratex knee-guards and ankle cuffs reinforce the sense that you are wearing a wetsuit that is made to last. The internal thermal skin was warm and comfortable. Overall it made you feel like a bear preparing for winter.
With the Yulex R1 there's also no denying that your conscience rests a little easier knowing that you are wearing a suit that sets high ethical standards for every facet of production - from the working conditions for the people who made it to the impact on the environment.  
Ease of Entry & Exit
The floating, chest-zip system offers a straight-forward and streamlined entry process. The ankle cuffs are grippy, but that's reassuring because it means the suit is less likely to become too elastic at the ankles and wear out, or hold additional water.
Easy to use chest zip entry. Photo: Ben Bugden
Warmth
This R1 is exceptionally warm and almost has a dry suit feel. If you feel the cold and have an innate fear of anatomical shrinkage then the Patagonia will definitely keep your gonads in tact. A great suit to roam around Oz in and will handle a trip to colder climates like NZ. The suit will get you in the water on those bitter days when the wind and cold go straight to your bones.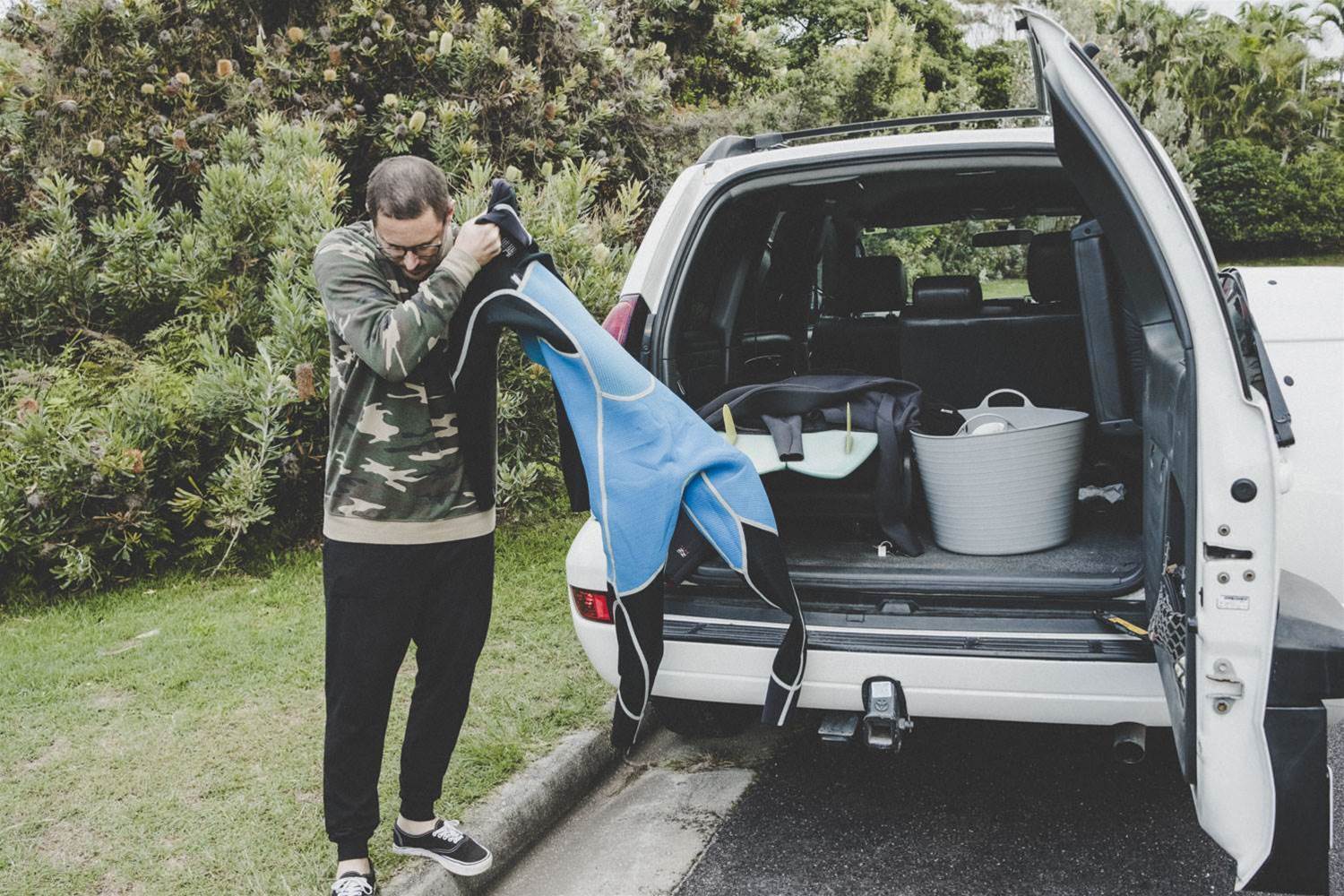 Internal lining adds warmth and comfort.
Water Entry
Water entry was almost non-existent. As suggested above the R1 has a dry suit feel and is certainly capable of handling more frigid settings. If you live somewhere cold and don't want to go the full 4/3 then this is a good option.
Non-neoprene, plant-based Yulex rubber delivers a more sustainable wetsuit alternative.
SUMMARY

In an era when more people are questioning the origin and make-up of everything they wear The Patagonia R1 Yulex sets the benchmark for sustainable and ethical production. The plant-based Yulex material (as opposed to the synthetically formulated neoprene used in other suits) minimises environmental impact during the creation of the suits and in their after-life. The suit is also built to last and is a solid investment for someone seeking a warm suit they will get multiple seasons out of. Patagonia's credible repair policy also ensures that any problems are dealt with promptly. While not as flexible as some of the other suits on the market, it is more than adequately pliable and improves with every wear. 
Critical Info
 Suit: R1 Yulex Front-Zip Full Suit
 Price: $599.95
 Site: www.patagonia.com.au
 Insta: @patagoniaus
Tracks