Jamie O'Brien is still the man at Pipe, Jay Davies owns P-Pass, Mason Ho gets a Wildcard and more!
Jamie O'Brien is the king of Pipeline
Jamie O'Brien showed everyone why he's the best modern day hero at Pipe this week winning Surfline's Wave of the Winter. And he didn't do it on a foamie. Surfing's jester pocketed a cool $25k for his efforts and now has complete bragging rights for the Summer that lies ahead. Really, is this the deepest Pipe pit you've ever seen? Bravo J.O.B.
Mason Ho is enough to get you excited for Bells
Pocket dynamo and the most exciting freesurfer on the planet, Mason Ho, will get his first taste of CT competition next week. He's been granted the event Wildcard from new sponsor, Rip Curl, and will guarantee some more eyeballs for the WSL. As a side note Mase has won at the Bells Bowl before. He was victorious at the Rip Curl GromSearch in 2005. Hey Ho, let's go!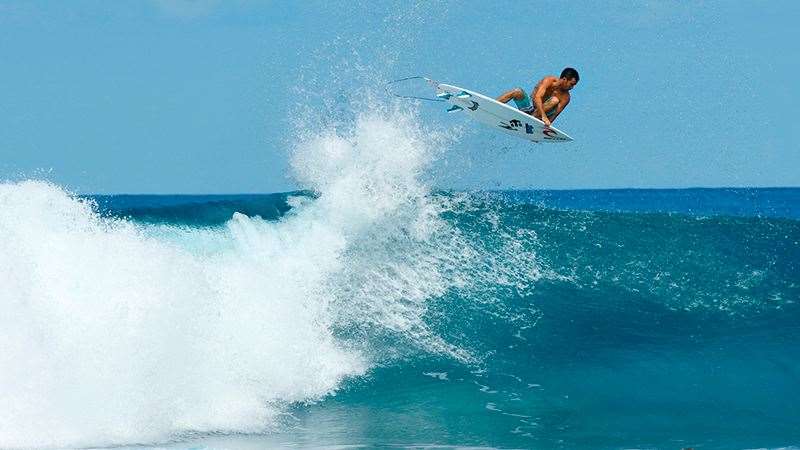 Maurice Cole passes on some pearls of wisdom
Legendary surfer/shaper Maurice Cole has been shaping boards for over 40 years. He has shaped boards for almost every notable professional surfer worth their grain in salt and is a fixture at his beloved Bells Beach whenever it's on. He recently did an interview with the ever-creative Kordoruy.tv about reflected on his shaping history, philosophy and his love of the single concave. There's also some fantastic archival footage in this edit.
Tracks' Clip of the Week: Jay Davies puts on a style clinic at P-Pass
West Australian freesurfer, Jay Davies is a hulking human. Towering well over six feet and built like a brick shithouse his frame does nothing but add value to his surfing. He's powerful, raw and can boost with the best of them. He also draws some of the most classic lines and simply oozes style. On his recent jaunt to P-Pass he scored drainpipes with Alex Gray, Matt Banting, Asher Pacey, Davey Cathels and Laura Enever. This is his solo edit from that standout trip.
John John breaks the internet in 90 seconds 
Despite a less than stellar results at the Quiky Pro, John John Florence still maintained his appeal. He continues to freak us out with his buttery smooth skate style and aerial wizadry. At time of writing this very short clip of JJF tearing up the Superbank after the circus left town has had 89k plays. Ain't nobody competing with that this week.
Chippa Wilson shows all of us up on a foamie
Cabarita's Chippa Wilson was recently in The States with the Catch Surf crew. To coincide with the release of his 'Stump' model, Chippa took to this very rippable left-hand point and tore it to bits. The foamie is enjoying a renaissance of late with Julian Wilson also subscribing to the good times. Whatever your opinion there's no denying it looks fun.
Tracks