What to do with an old wetsuit to help the world.
" In a number of years, there will be more plastic and neoprene in the ocean than fish"
- Chris Hemsworth, whilst working with Parley.
Every year, it seems winter is unbearably colder than last, Climate change right...?
As everyone falls victim to the window shopping and two page advertisement spreads of what suit is in season this winter, we all ponder… "what new armour will take rightful place in my bucket".
All of a sudden, like death, it floods our mind… it's all we can think about, do I want to be the flamboyant surfer in the hot pink, so the babes can see me deep in the pack of lunch time warriors at north bra, or a stealth ninja full black "because full black makes me go faster right?", Do I want what John John or Mikey Wright wears? Does this one have a key pocket? Does my ass look good in this??? 3/4, 2/3 tropical or cold water… aghh I know right, Wetsuit shopping is a headache, with ongoing questions unanswered.
But a major question in the ball-park is… what do I do with my old wetsuit? Maybe the only thought that should be on your mind is, "where does my neoprene onesie end up?".
Here's some interesting facts to think about,
There are estimated 5.6 million surfers in the USA, 3 million in Brazil, 2.5 million in Australia and 500k in the UK, which equates to around 6.2k tonnes of non biodegradable chemical waste being lost within the world each year, that's 54 blue neoprene whales. With the introduction of surfing to the 2020 olympic games, surfing will only explode from here on in, and the wetsuit recycling industry can only implode.

Now I fall victim to neoprene recycling neglect, often trying to stash my old wetsuits in the garage, or keeping them in the back of the tray collecting nothing but dust and amphibious friends. But what if our wetsuits are meant to do greater things than provide a 5 star hotel for our garden lurkers…
One word "Donate"
The guys at finisterre, are collecting busted wetsuits, experimenting and adapting to release a collection of recycled wetsuits, thus changing those dramatic stats. All for a cleaner future for the littlest groms. Wetsuits from wetsuits campaign, catchy isn't it.
It's super easy to send your wetsuits away, check the following link and start your simple good deed.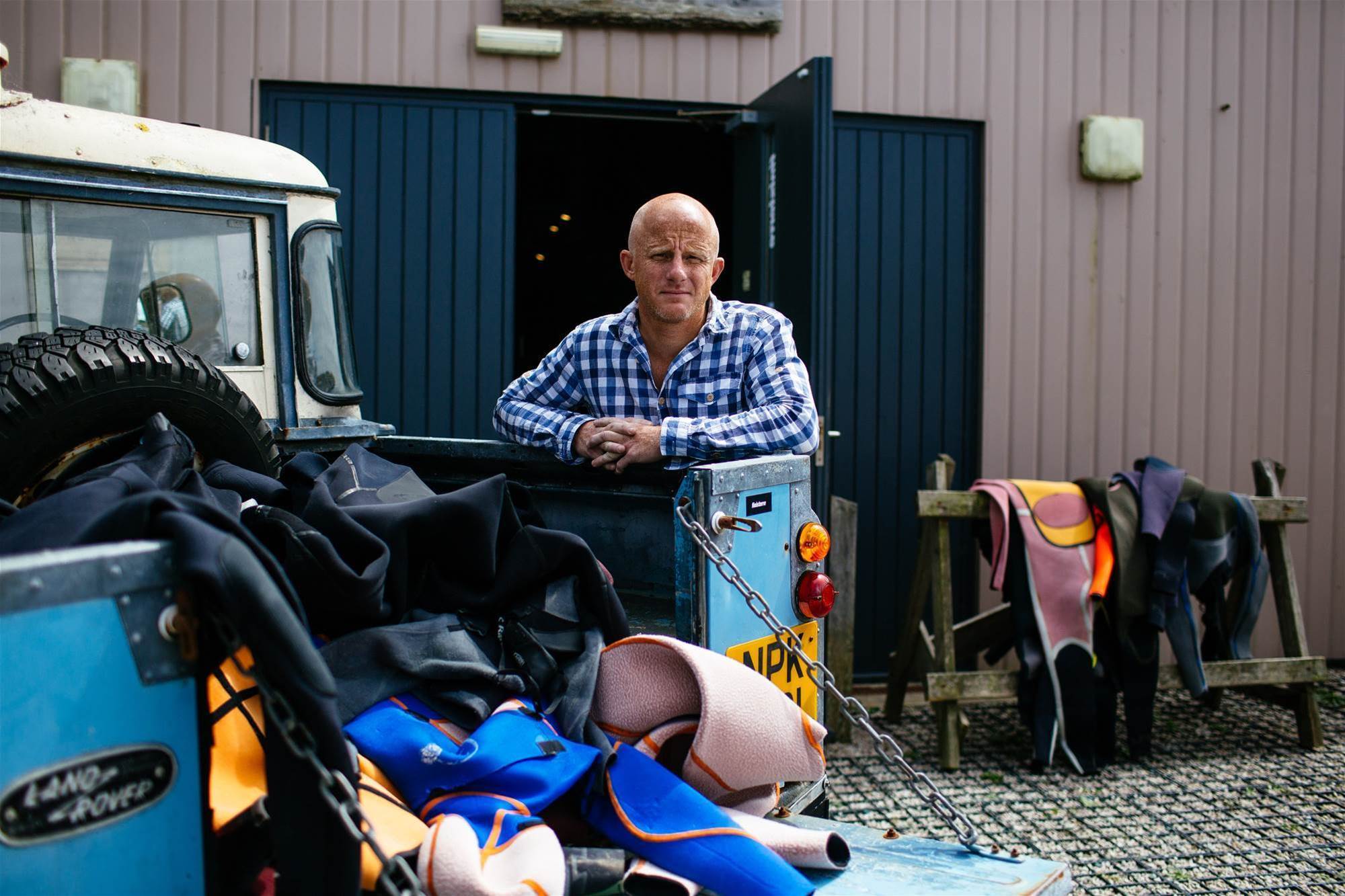 Patagonia's wetsuit manager John Hubbard tells us "the first version of neoprene were actually used to line the bottoms of landfills, so what that tells you about its biodegradability is that it's the worst".
The opportunity to be a part of change comes rarely, and yet, right now we can ride a wave of change for something that we all actually care about deeply. A cleaner and harm free ocean.
Recycle those dust ridden chemical waste neoprene bombshells, and give them a chance of reincarnation; an opportunity to be useful in the afterlife.
Knowing my trashy wetsuit, rank with the stench of blue cheese in my garage, is going towards something that is changing a global situation, that's a pretty nice feeling.
Tracks