Day two of the Women's Fiji Pro produces thrills, spills and a dubious day of judging.
This morning Cloudbreak played host to a freesurf with Laura Enever, Chris Enever, Tyler Wright, Owen Wright, Kieren Perrow, Jon Roseman, Anthony Walsh, Gabriel Medina and strangely, Laird Hamilton, who had flown in to chase the swell. Although the girls were happy to head out at Cloudbreak the ASP decided to hold Round 3 of Women's Fiji Pro at Restaurants. It would be a wise decision in hindsight. By lunchtime Cloudbreak was 10-12 feet, menacing perfection. Anthony Walsh spent 7 hours out there in the morning, breaking only to refuel heading back out for the afternoon session. In between surfs he told Tracks, "It is just absolutely pumping out there," before pulling his wetty back on and hitching a ride back out to the lineup. Stay tuned for the POV GoPro clips that will be lighting up all our Instagram feeds in the morning.
Restaurants on the other hand was two to three feet, affected by a cross-shore wind and looking sketchy on a lowish tide. I have to admit the first three heats were pretty underwhelming as the question bore into our heads, why didn't they just send the girls out at Cloudbreak? As conditions deteriorated the girls went on hold and gave everyone respite from the mediocrity.
The webcast numbers haven't been pretty for the girls. On day one there were approximately 11,000 people tuning into the live stream on YouTube and little changed on day two. It's not a great return on investment if you're the ASP who has a steady stream of Fijian tourism commercials to fill their quota of a dozen ads per break. When live action resumes and you hear Pat Parnell say, "onward and forward," for the umpteenth this year you wish the ads would come back, fast. Perhaps we are all just too desensitised after the historic Thundercloud swell in 2012 to care about a surf contest? Admittedly many of the girls are struggling out there today. They are surfing valiantly but there are a lot of swooping top turns and not a lot of time spent in the barrel. Which brings me to the biggest gripe of today's action, the judging.
I for one would not like to be an ASP judge. Let me be clear, it is far easier to criticise them than it is to do their job or cop the shitstorm that plays out online. But today was confusing for anyone that tuned into round 3, heat 3. Sally Fitzgibbons received a 9.07 for a ride that consisted of three top turns while New Zealand's Paige Hareb put herself in the pocket, surfed with more aggression and variety only to receive an 8.93 on her best ride. It was although the judges had shifted the goal posts mid heat, instead rewarding top turns and safe surfing as opposed to barrels. In the end it was Laura Enever who grabbed the heat by the horns and displayed some of the best surfing I've seen of her career.
The most puzzling heat of the day however was Round 4, heat 2 between Carissa Moore against fellow Hawaiian and wildcard, Tatiana Weston-Webb. Mid way through the heat Weston-Webb went into overdrive, tucking into multiple barrel sections, surfing critically, pushing each turn harder and harder to be only rewarded with 7.80. Carissa's previous wave, a 9.40, on the other hand consisted of five lip-line turns which had everyone scratching their heads. Since when did turns outscore barrels in a contest, especially at Fiji? Carissa would hang on and win by 1.92 as the comments lit up the ASP website. Also in Round, 4 Alessa Quizon of Hawaii, who must be no more than 35kg surfed well but couldn't put on the anchors and got caught surfing too far out on the open face. South Africa's Bianca Buitendag looked at home in the walling lefts and eventually took the heat with a few extra critical jams in the pocket.
The same was the case for many of the girls, it was although they hadn't got the confidence to realise yet the wave won't closeout. To be fair, most have barely spent anytime out here yet continue to push each other every new day. The confidence and the smiles post heat interview say it all. They want this event on their tour. The swell is forecast to build tomorrow into day three and we could be crowning our first Fiji Pro champion for 2014.
Watch the ASP's Coverage Live Here.
All photos: Joli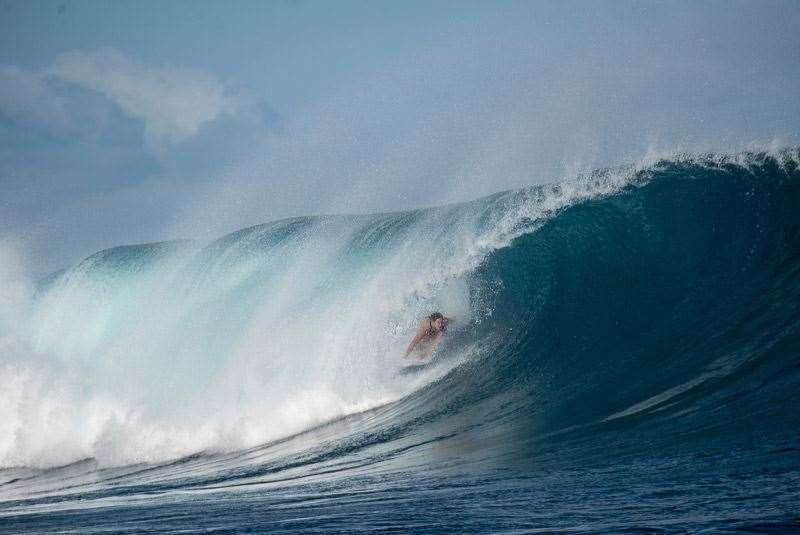 Tyler Wright committed and having a serious dig during this morning's freesurf. Photo: Joli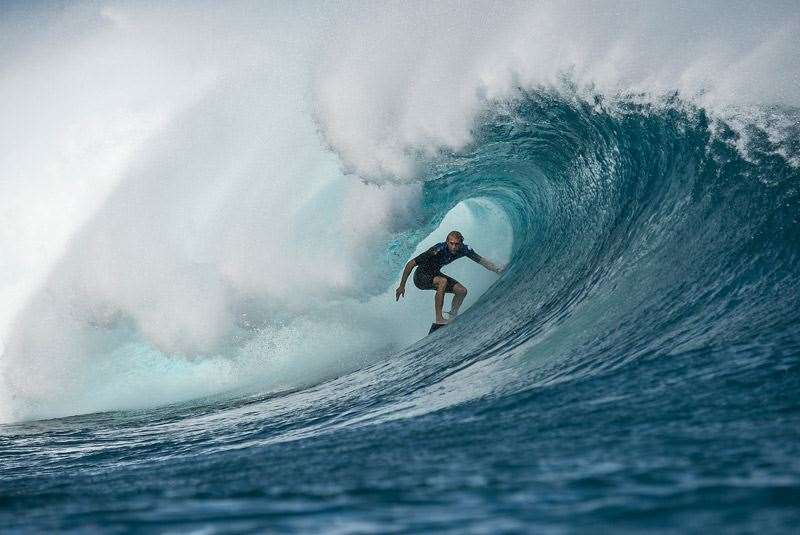 Owen Wright is already in Fiji and familiarising himself with one of the world's best waves. Photo: Joli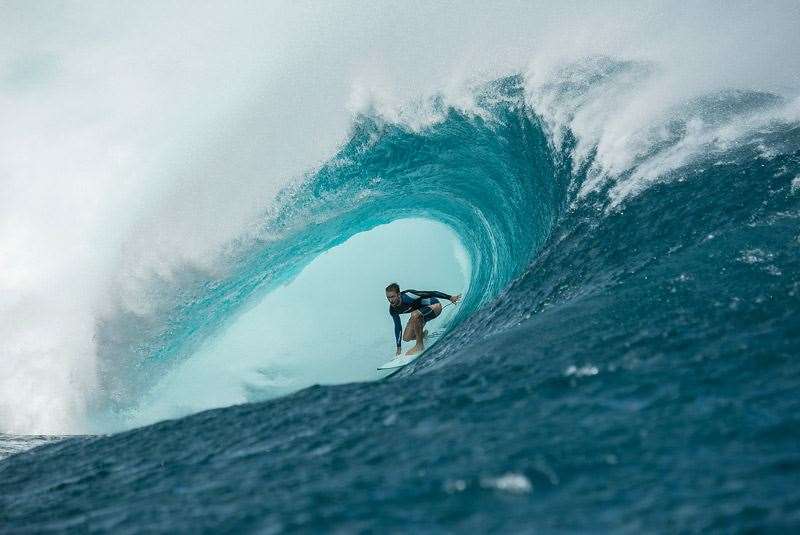 The ASP Commissioner, Kieren Perrow enjoying every moment of his day job. Photo: Joli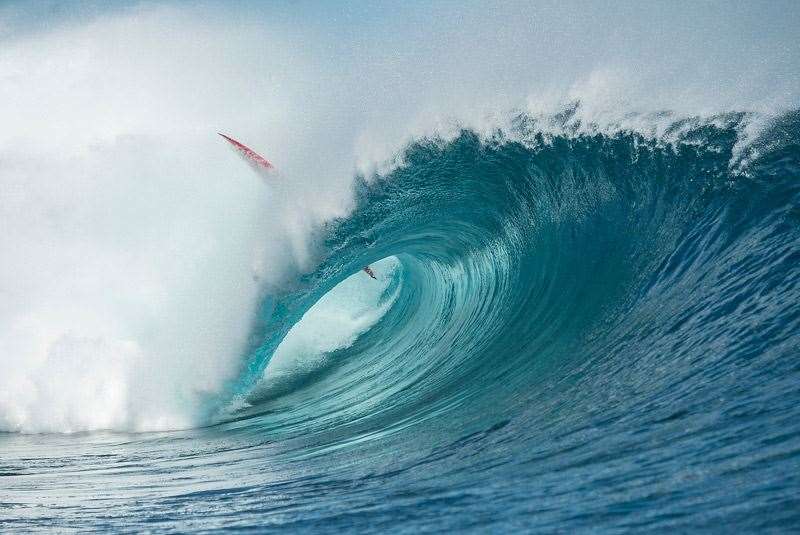 Laird Hamilton's red board hurtling towards the reef is the only appearance we had of his presence. Photo: Joli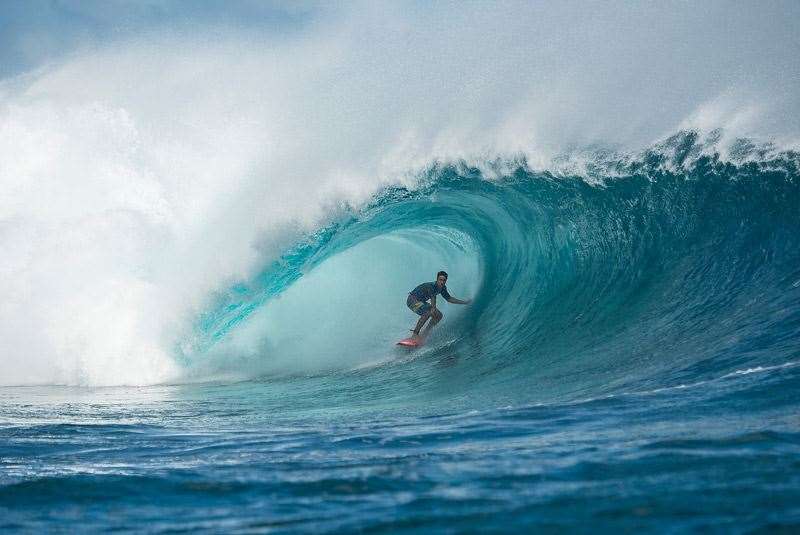 Tavarua gatekeeper Jon Roseman has seen the inner workings of perfection five lifetimes over. Photo: Joli 
Ross Williams enjoying the best lunch break in the world. Photo: Joli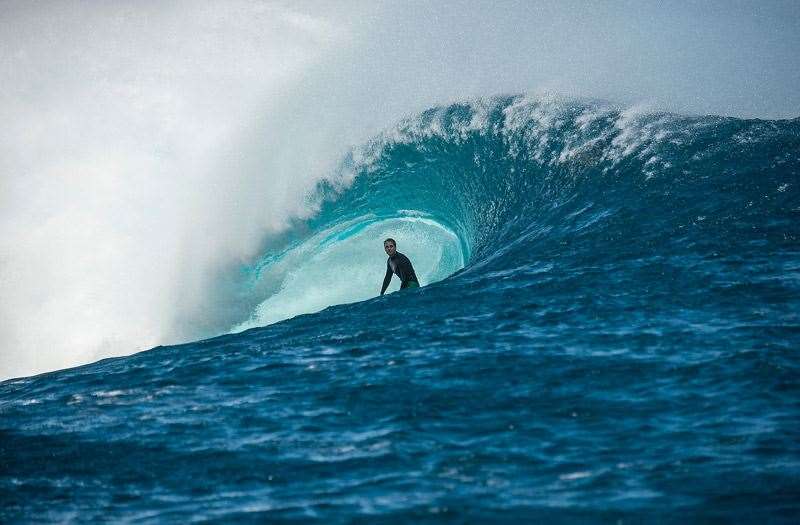 Ross Williams is no stranger to the big lefthand barrels. Photo: Joli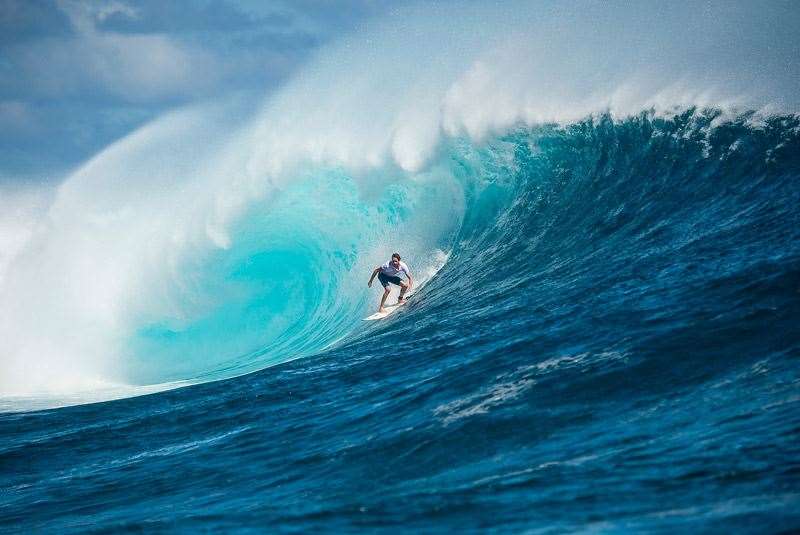 Chris Enever, brother and coach of Laura performing some research out at big Cloudbreak. Photo Joli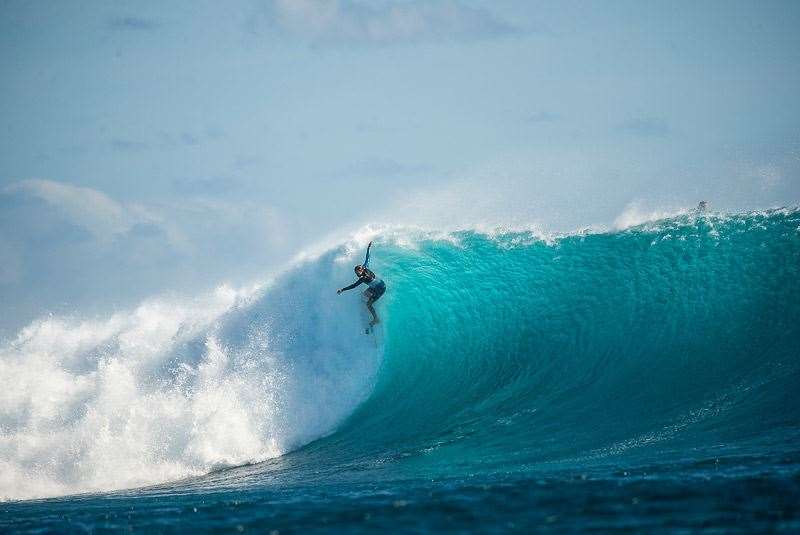 Kieren Perrow drops down a Pacific escalator. Photo: Joli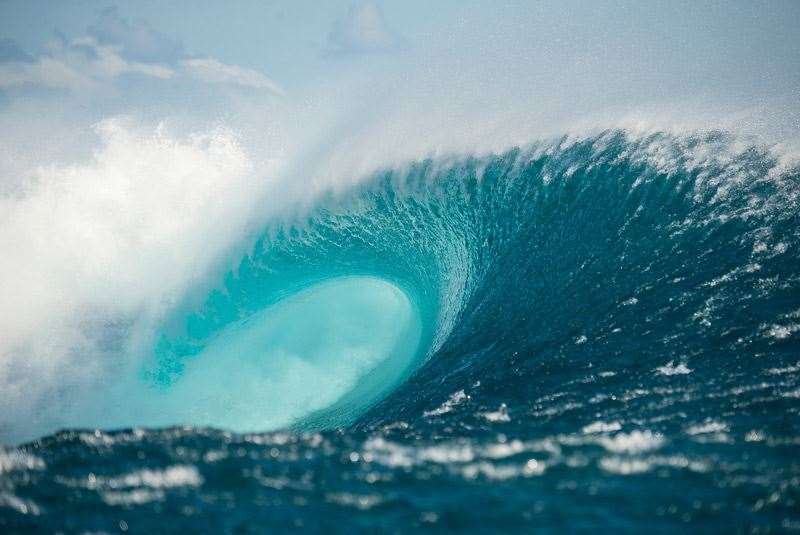 Cloudbreak goes into beast mode. Photo: Joli
Tracks