And the rise and rise of female surfing.
Paddling out someplace like The Pass these days, you might notice a hint of some unfamiliar aroma in the air. What is that? Is it a faint waft of rose-water? A hint of lavender? Slowly but surely line-ups around the world are feeling the influence of the feminine. While women still struggle for both equity in the water as well as in prize money and sponsorship, the gap is slowly closing. There's no doubt that growth in sponsorship and support contributes to a heightened level of performance. Women's surfing is getting better and better, and as such, the last 12 months have dished up some pretty memorable moments for us shielas. With it being International Women's Day today, Tracks thought it fitting to get a little retrospective, and remember some of the cool things the girls have brought to the table recently.
Carissa Moore gets pitted at Backdoor
Carissa Moore is a great ambassador for the sport. Her character deserves to be celebrated as much as her surfing does. In December, after winning her third world title, she threaded her way through this Backdoor keg with such ease, all those watching on the sands of Pupeka caught their breath for a moment.
Holy mackerel! Keala Kennelly is gnarly
We also held our breath for a long, agonising few moments after Keala Kennelly got moshed by this Teapupo'o monster. But she came out of the ordeal with all limbs in tact, and as she watched the replays and listened to the stunned accounts of the wipeout from those around her, she came to understand that she'd just made history.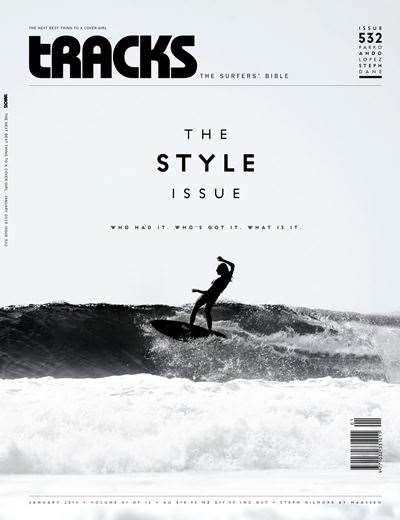 Steph Gilmore's high-line is oh so pretty
Of the 12 issues Tracks published in 2015, one featured a woman on the cover. You guessed it. It was Steph Gilmore, and it was the January issue dedicated to style. The photographer behind the image was Morgan Maasen, who said of the shot:
"This photo was taken in the deep south of mainland Mexico… While Steph tore the waves to shreds on her high-performance DHD quiver, it was when she pulled out her mysterious black single fin that I really had a field day shooting. Steph paddled out at high noon and drew lines on waves that I have never seen someone take before with my own eyes… The stuff of legend."
Women are having a profound influence on all aspects of surfing: in the elite world of pro surfing, in big wave surfing, as well as in the realms of style. Hooray. Girls rule. Boys stink. Nah just kidding.
Tracks