QUINTET 6 – 6'0 x 191/2 x 21/2 – 28.5 L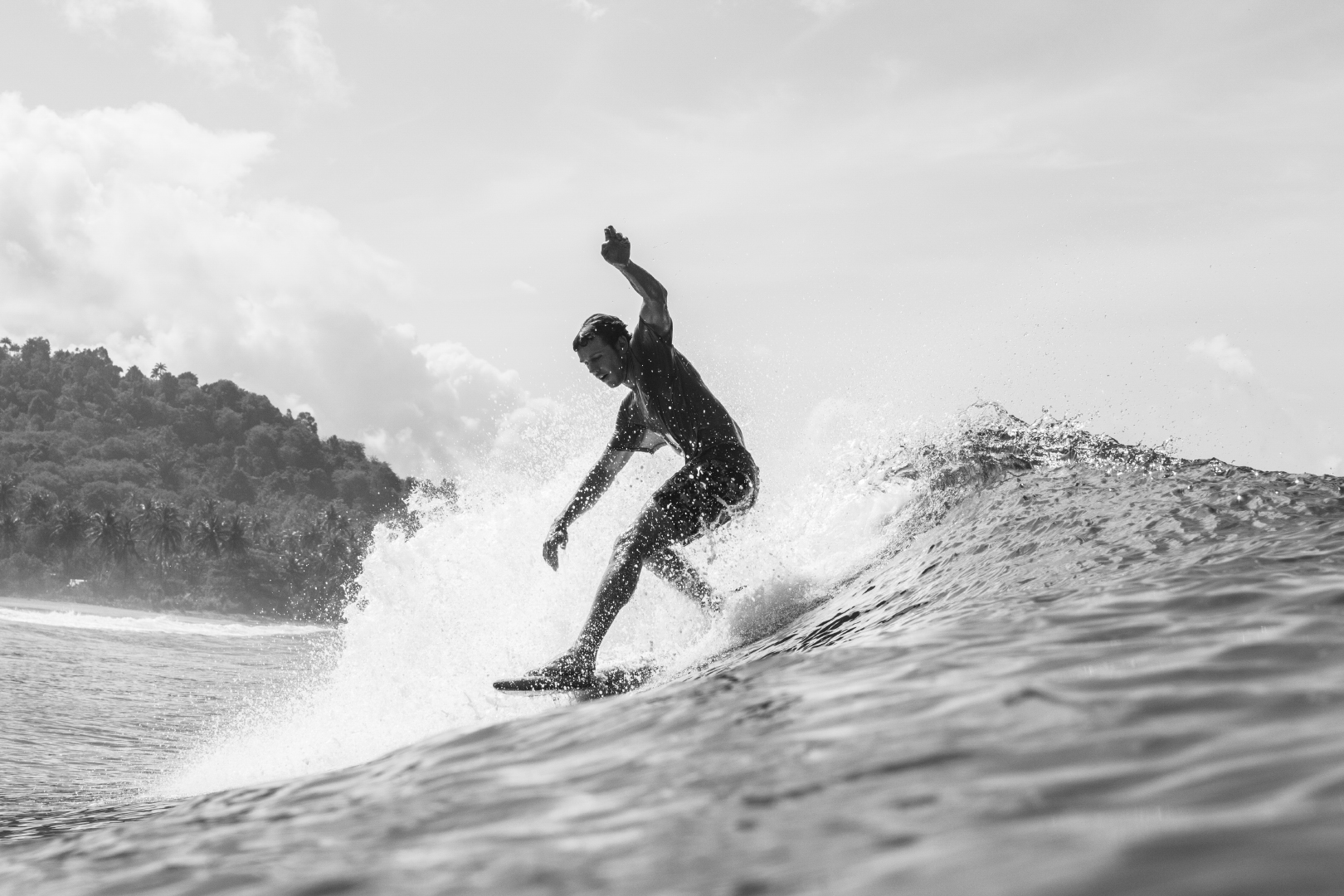 1 / 3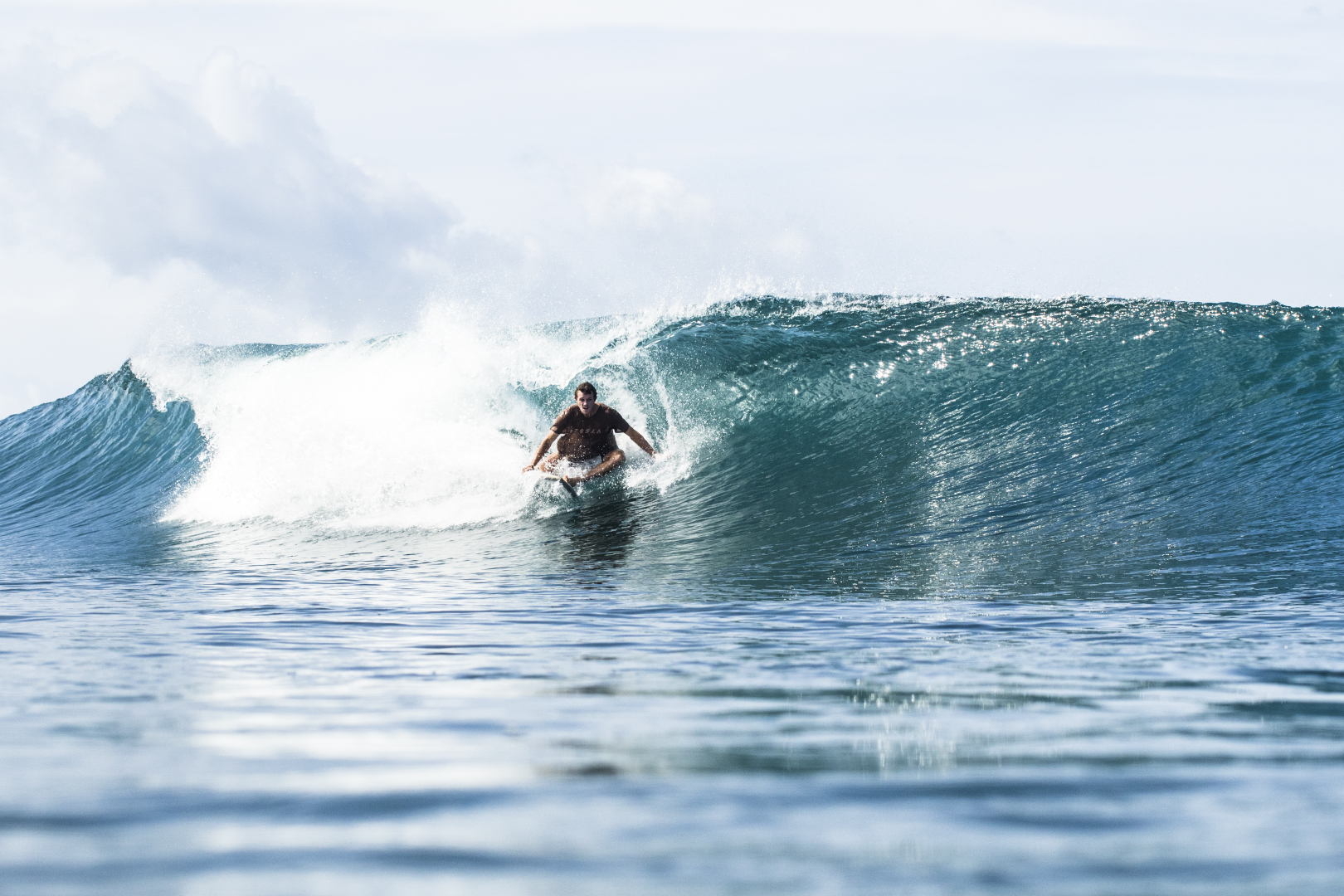 2 / 3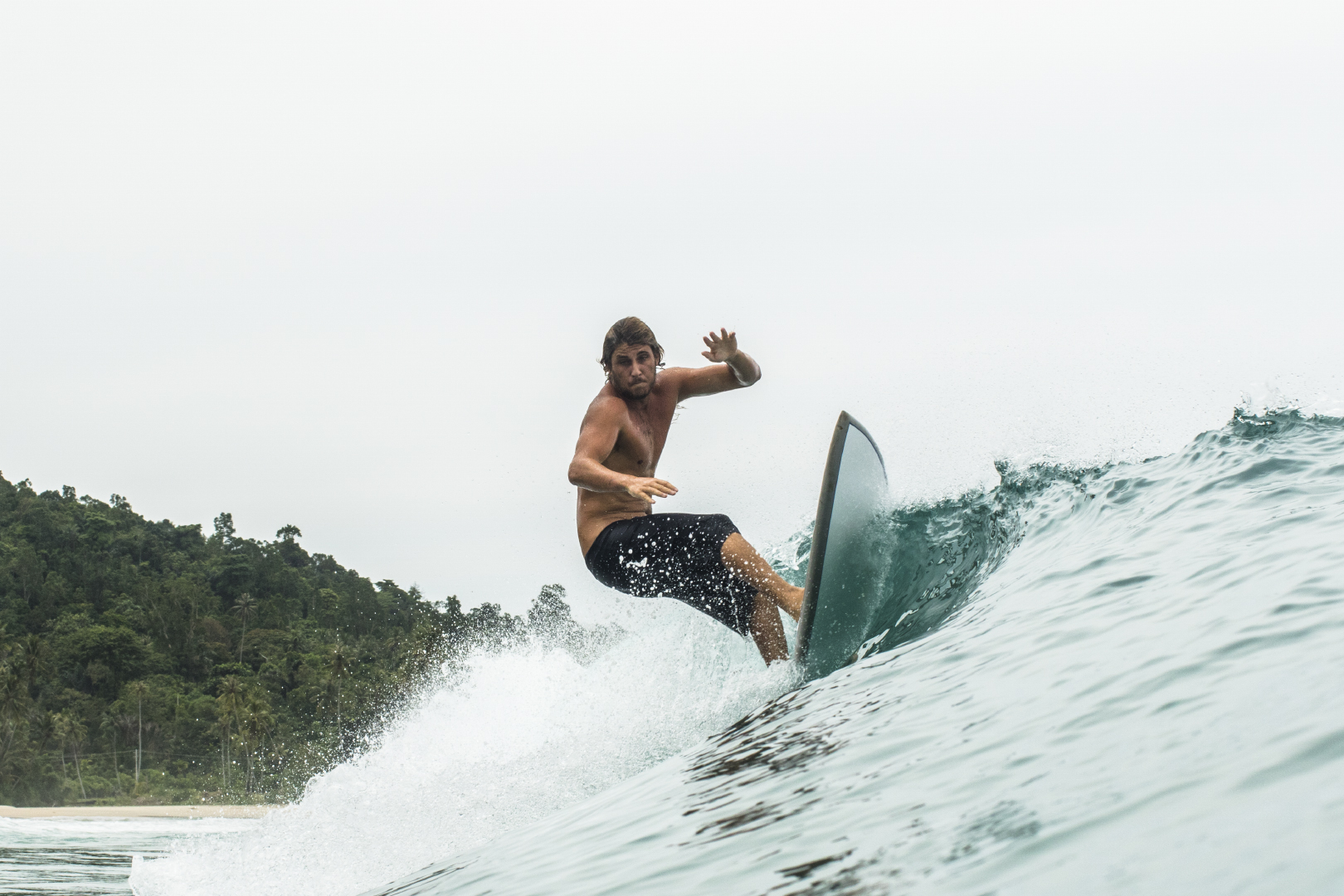 3 / 3
BOARD SPECIFICATIONS
IDEAL WEIGHT
80 – 95 kg
WAVE RANGE
1 to 3 Feet
RAIL TYPE
Boxy
FIN SET-UP
Box, Twin, Tri
ROCKER
Medium Performance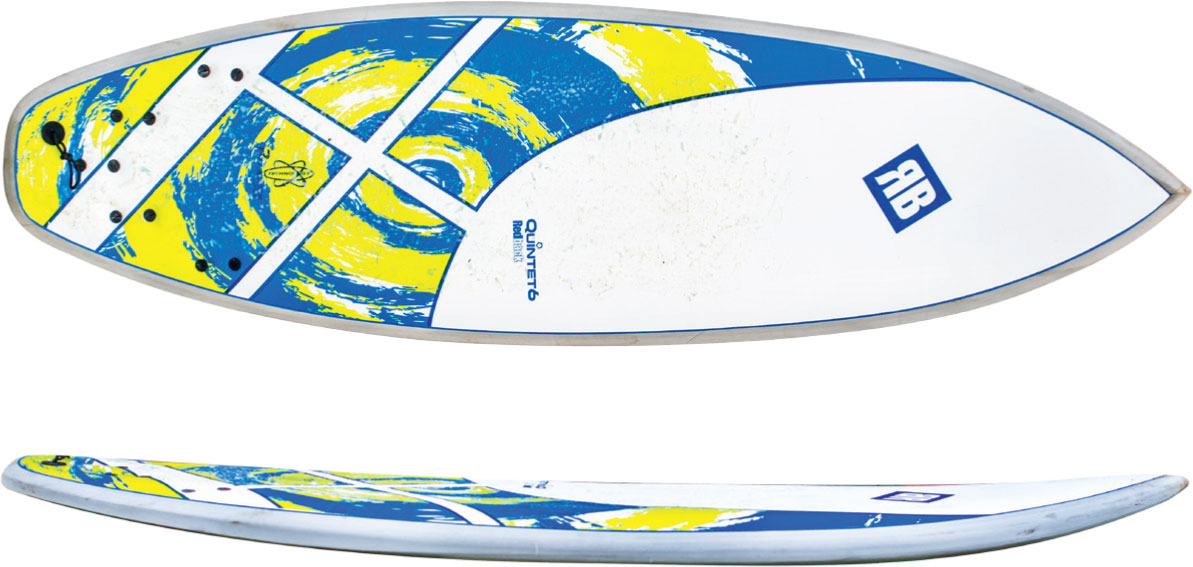 SHAPER'S COMMENTS
We were the first to use slick top decks bottom deck combinations for superior stiffness. A low impact surfboard with truly high performance features! The first ever soft board shaped with single concave to double and uses a high performance fin set. Fin configurations can be changed to suit the rider and conditions. Go the tri fin set for drive to make mushy conditions fun, try the twinnie on glassy small days for some crazy loose action and set up the quad for those racy fast sections. The Eps core is ridiculously buoyant so you'll get your wave count up. We've focused on performance to make the end result more fun!
CAHILL
The Redback paddles like a demon, you could probably paddle the Molokai race on this thing. I caught every wave I even looked at. While it paddled like a long board, it surfed small. It had good amounts of speed and was stable yet loose. I look forward to running over some people in the flags on it one day.
MONTY
A really fun board. I had not ridden a Softboard since I was 8 years old. This board is all about fun. It can bottom turn into a tube and hold a rail. Soft-top designs and the level of surfing being done on them has definitely taken a leap forward in recent times with people like Mark Mathews and Jamie O'Brien endorsing them. People are tackling waves like Shipsterns, The Right and Pipeline on them now.
BRETT
Box foam rails with a Slick Top. Nice even rocker with a little kick in the tail also. Deep through the chest. Easy to catch waves. Option to ride it in 5 fins. Slick bottom with noticeable concave. Similar volume and thickness through the whole board giving it glide and stability. Certainly a fun option for small playful surf.
TRACKS PARTNERS