OMNI – 5'7 x 195/8 x 21/2 – 30.8 L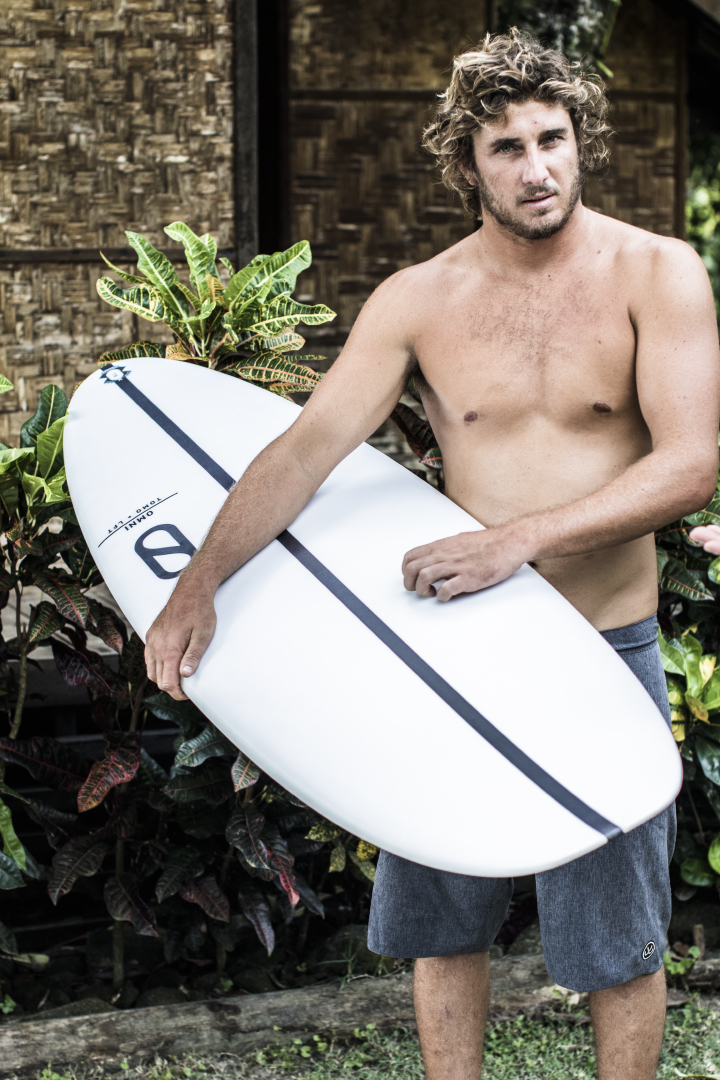 1 / 12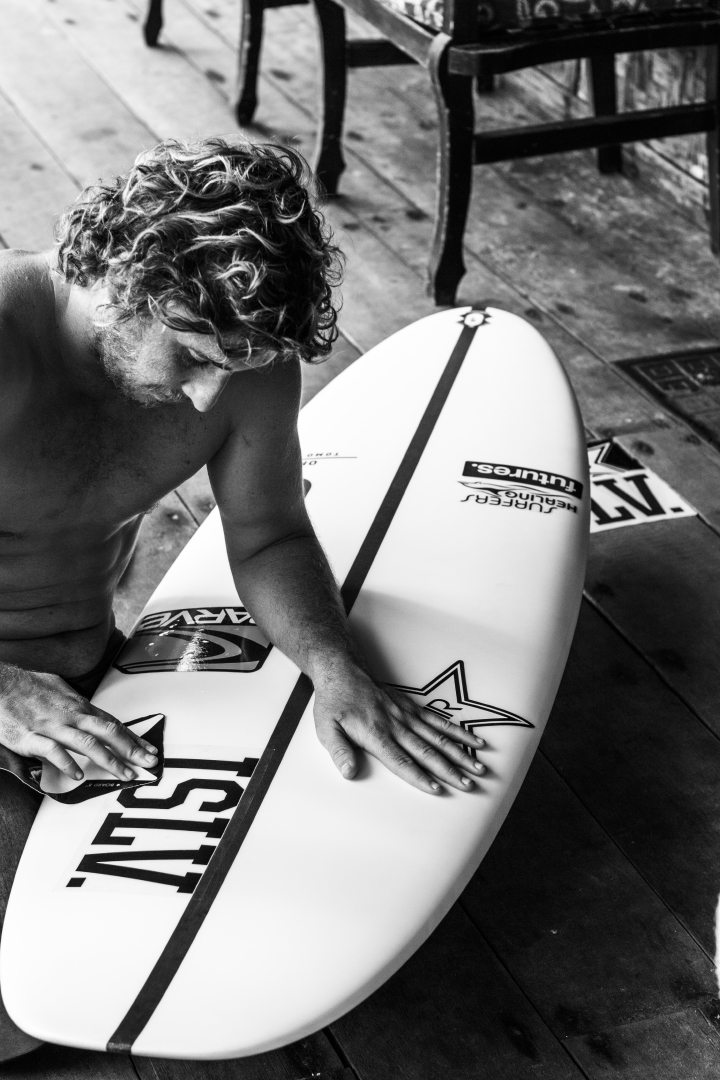 2 / 12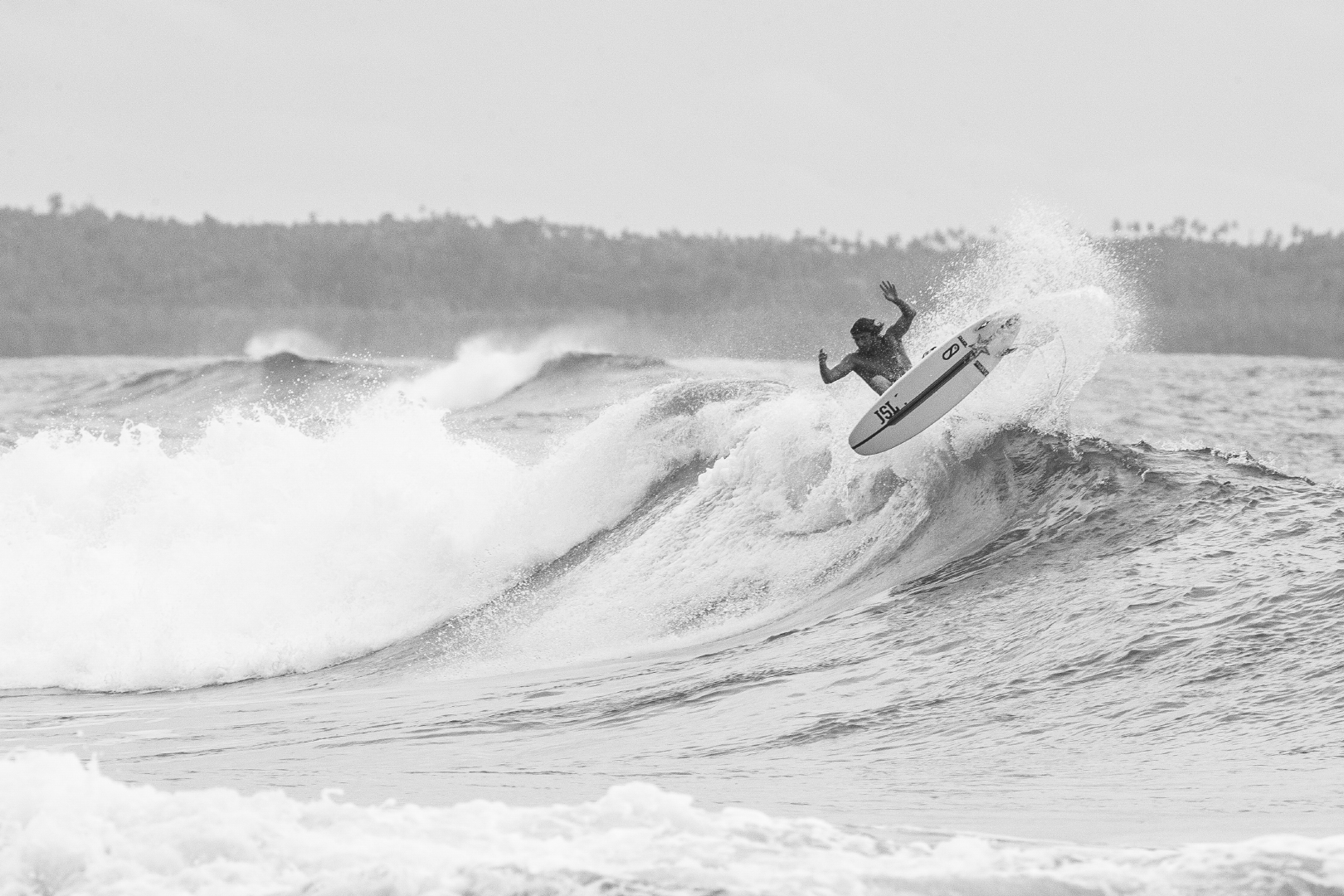 3 / 12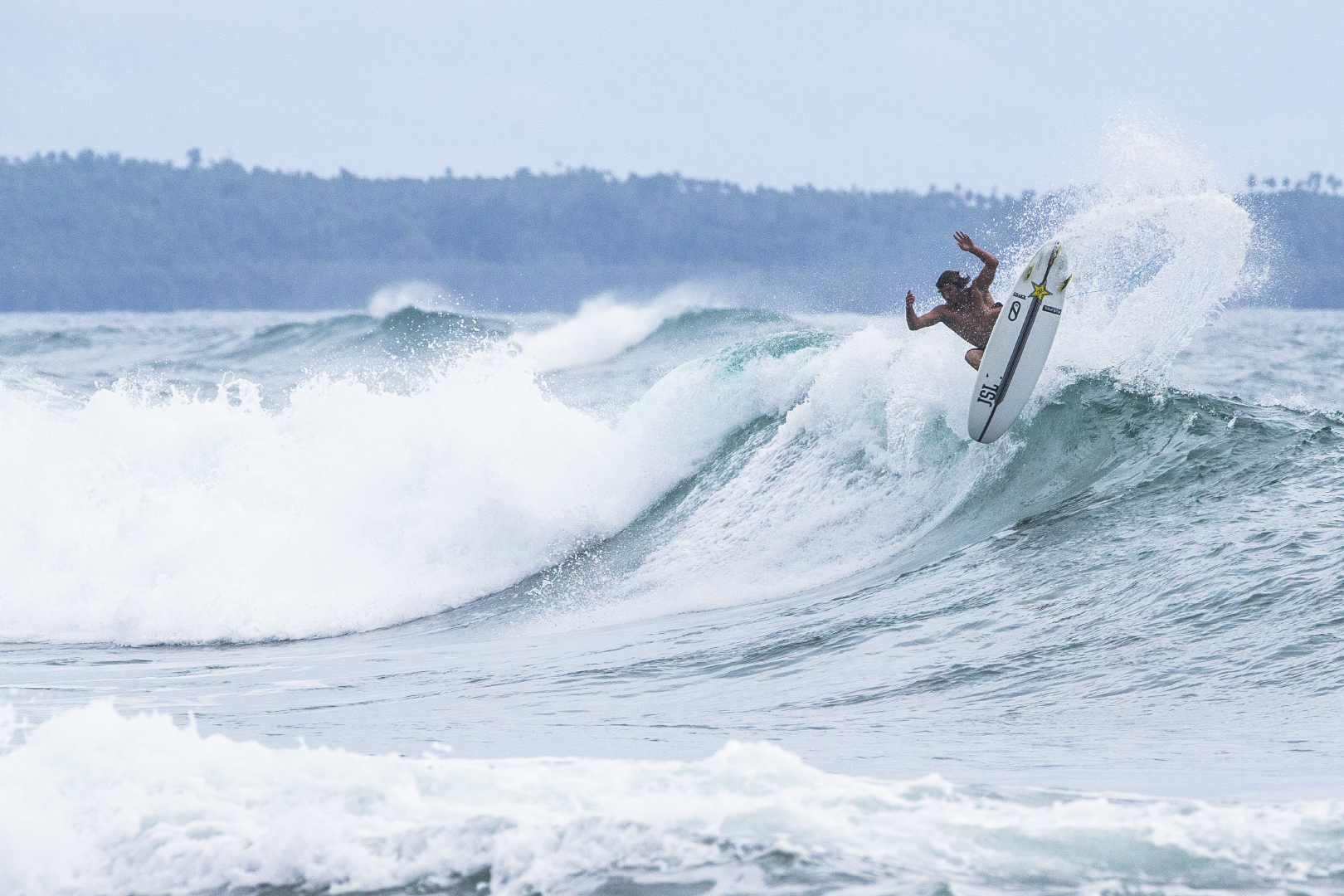 4 / 12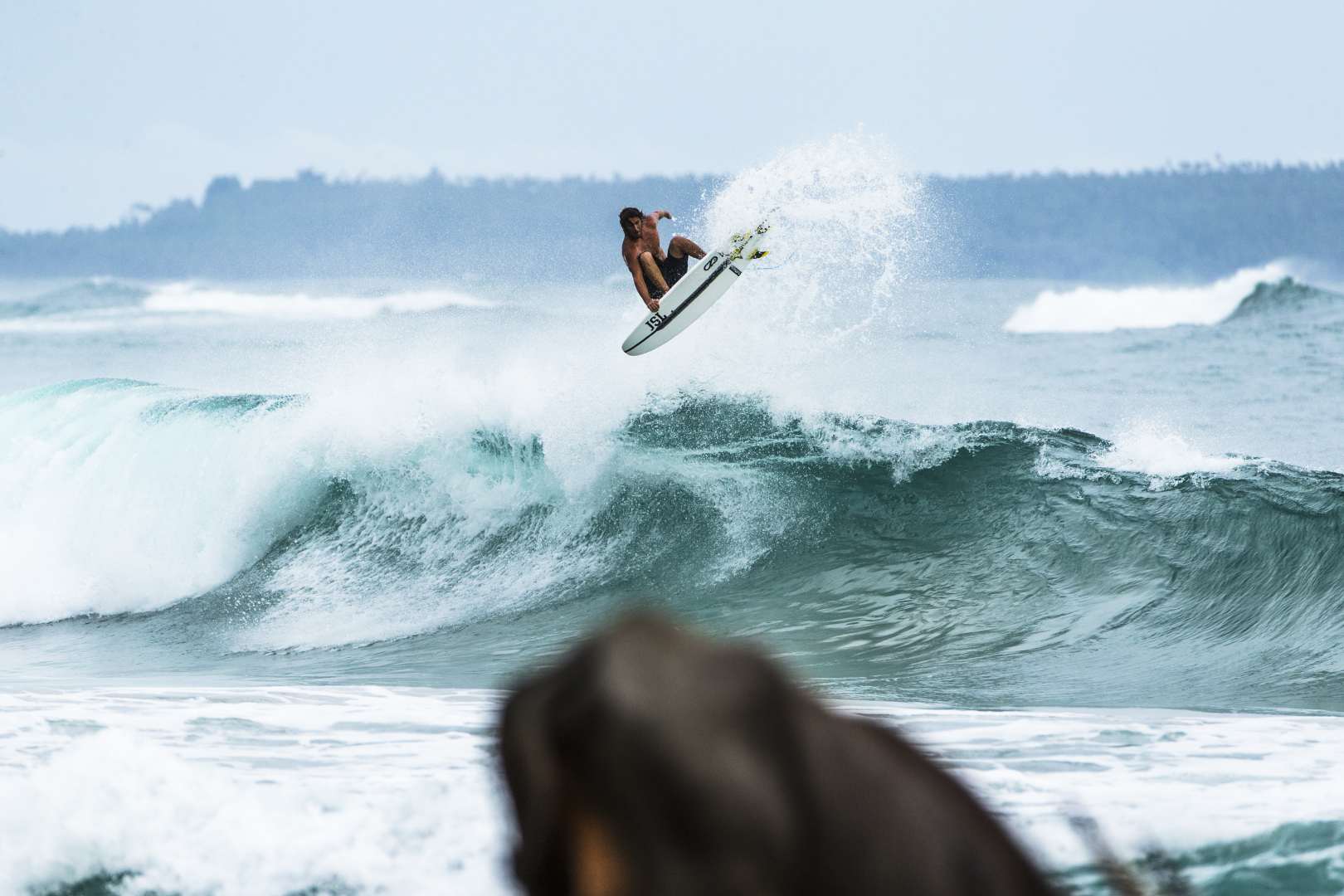 5 / 12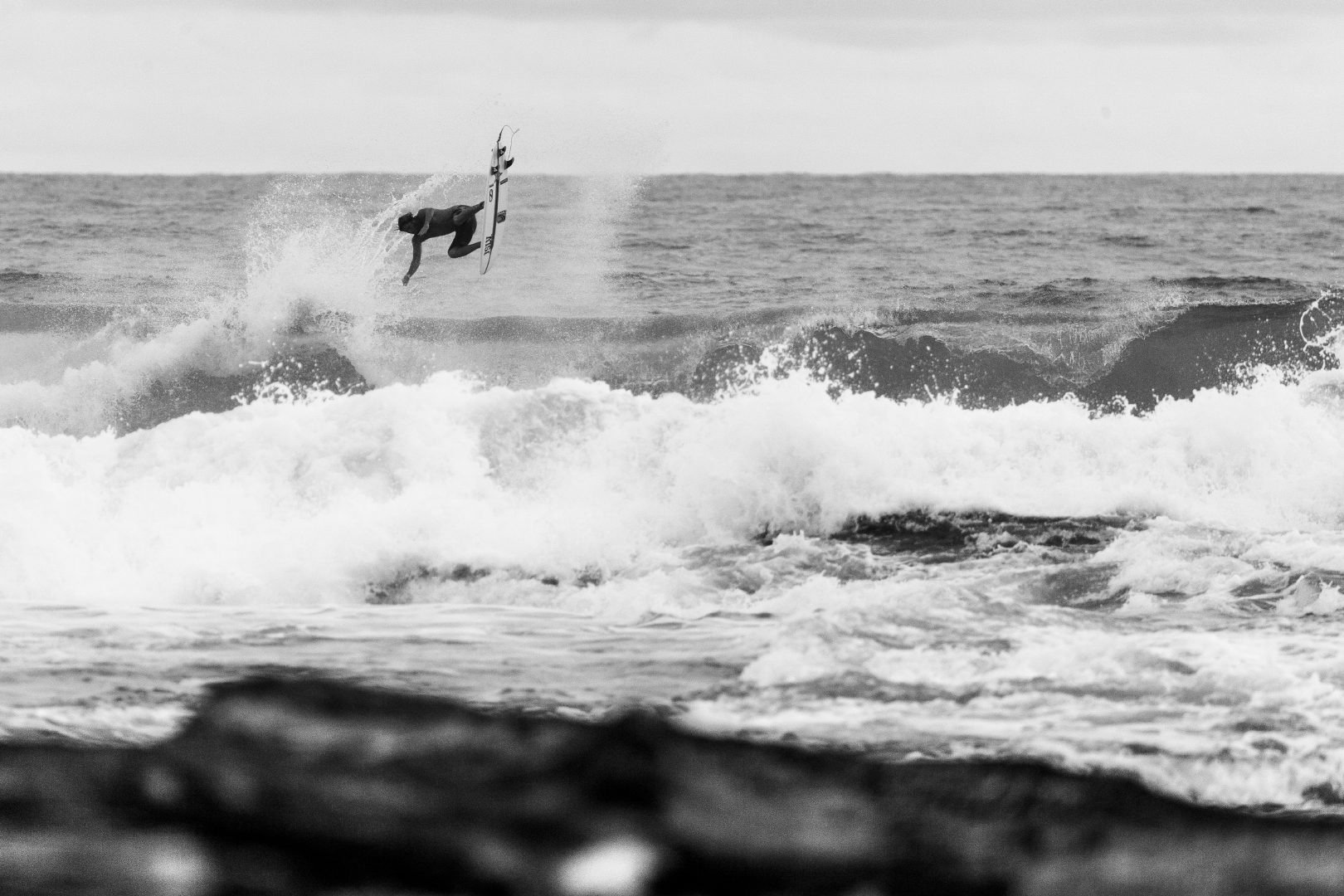 6 / 12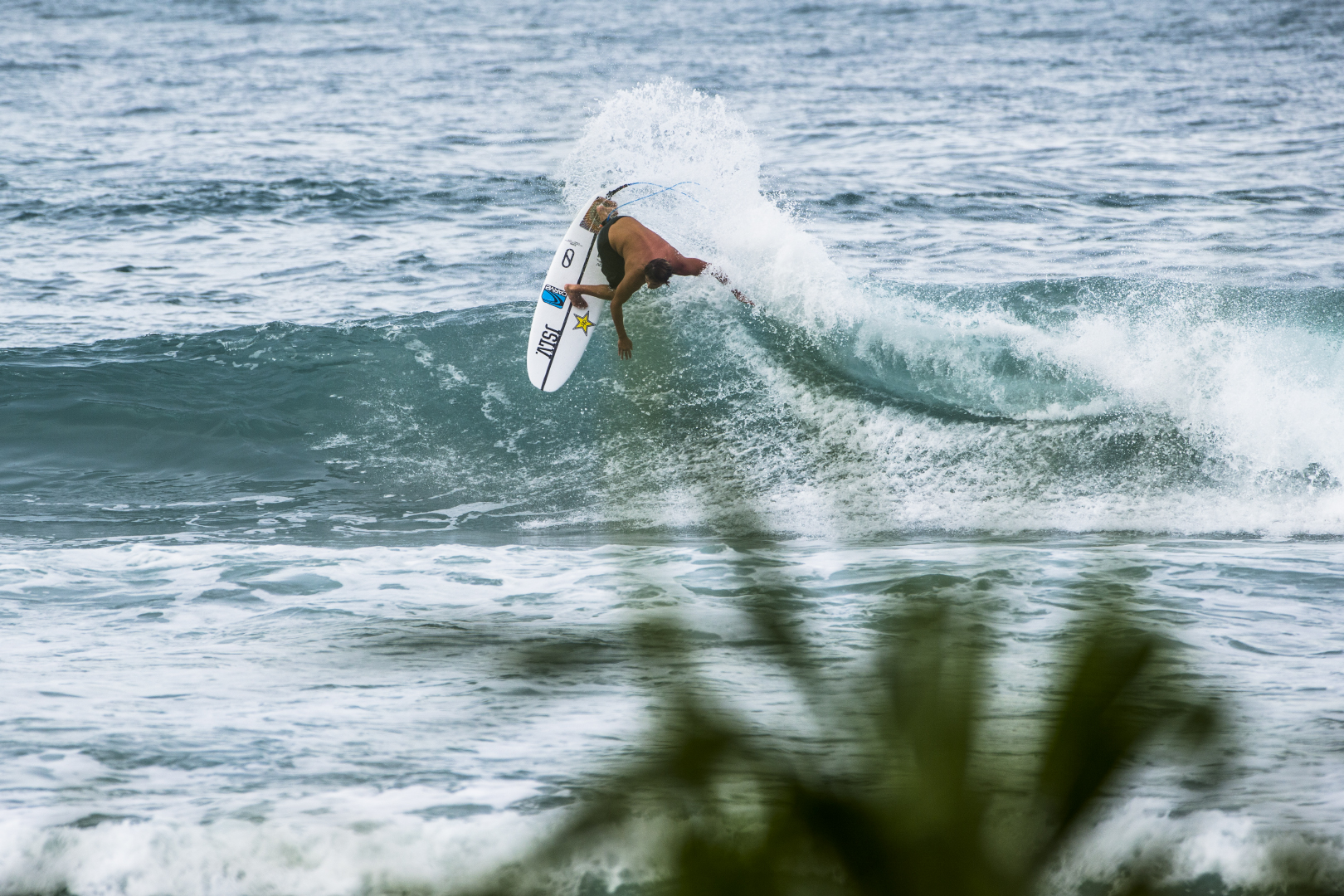 7 / 12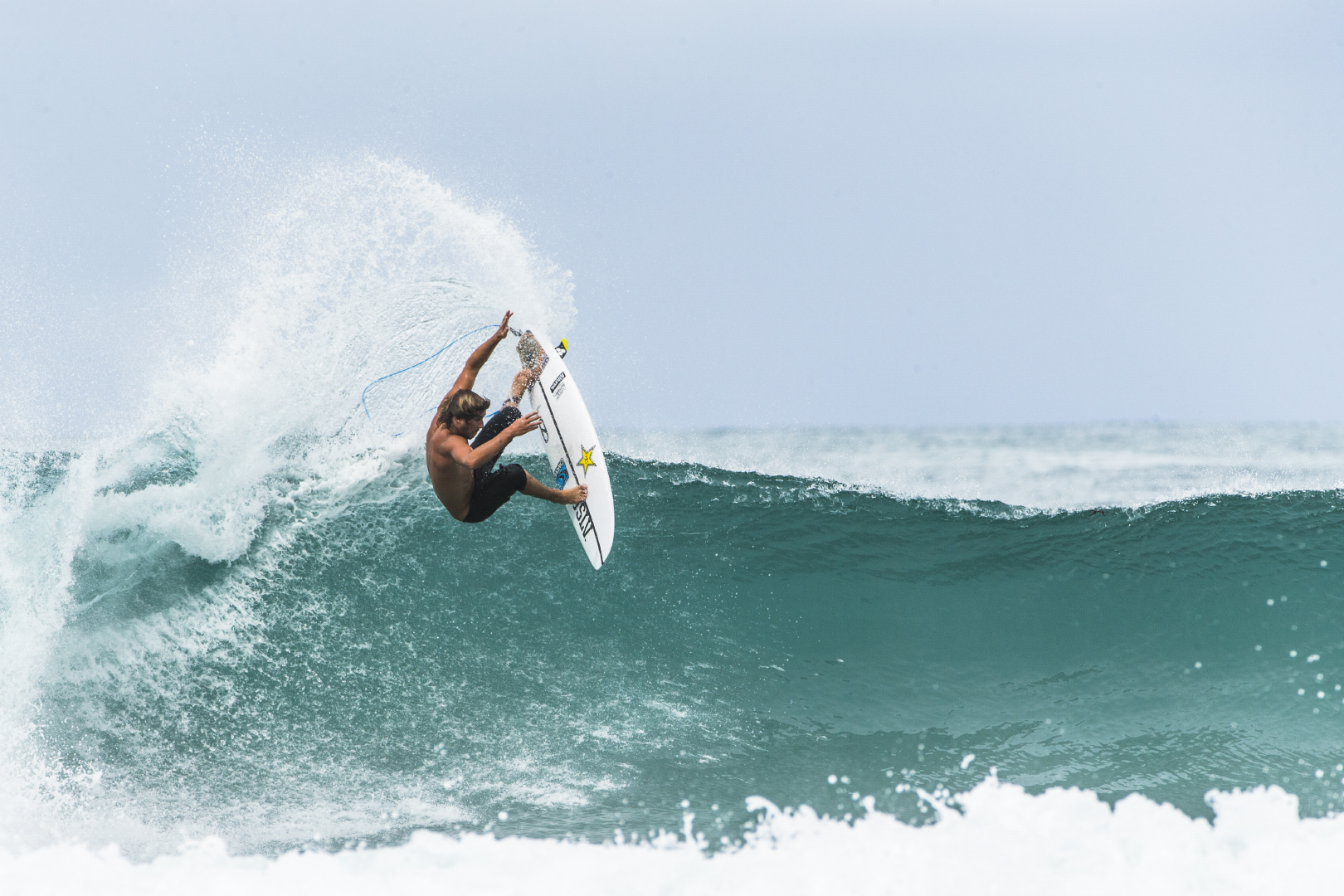 8 / 12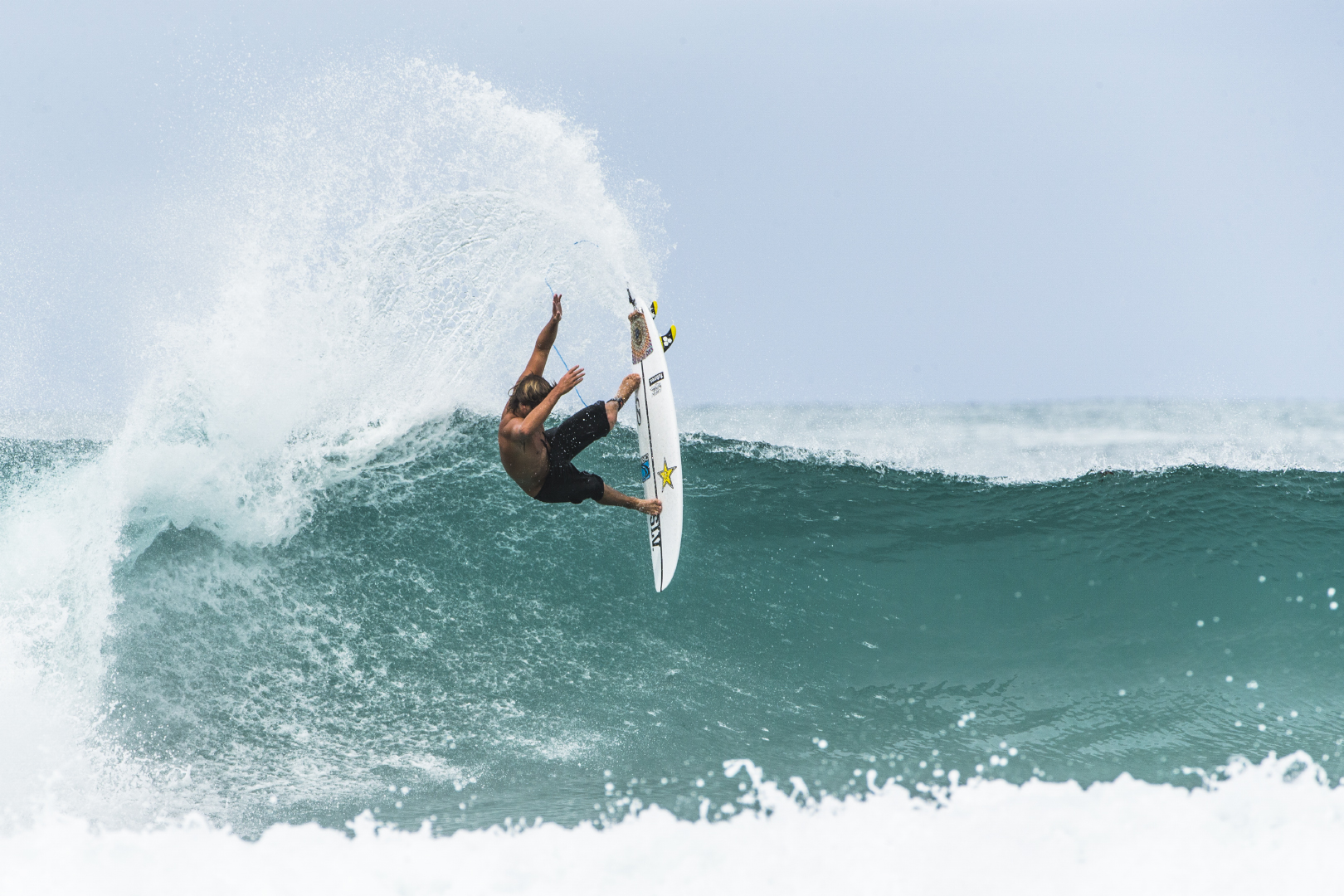 9 / 12
10 / 12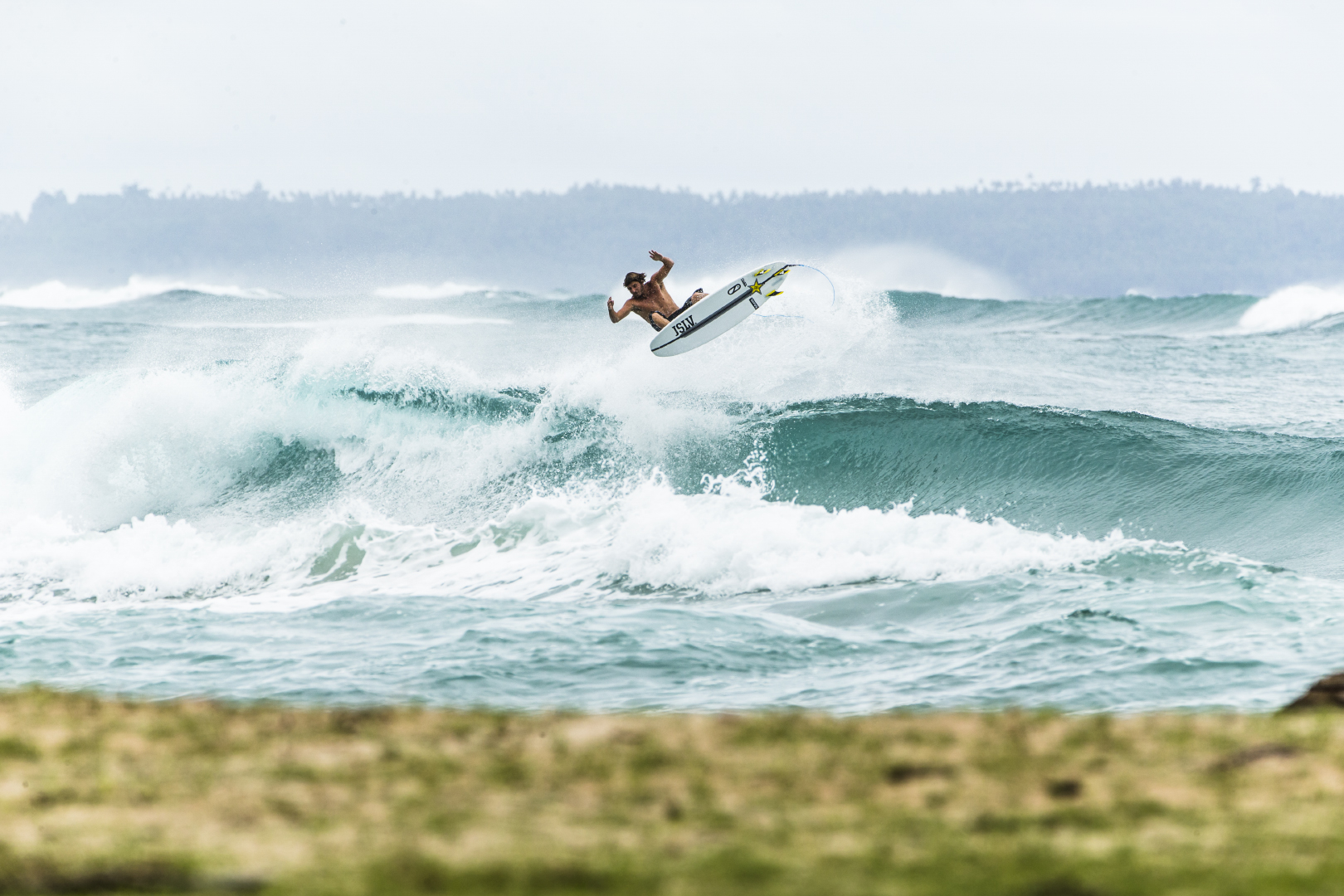 11 / 12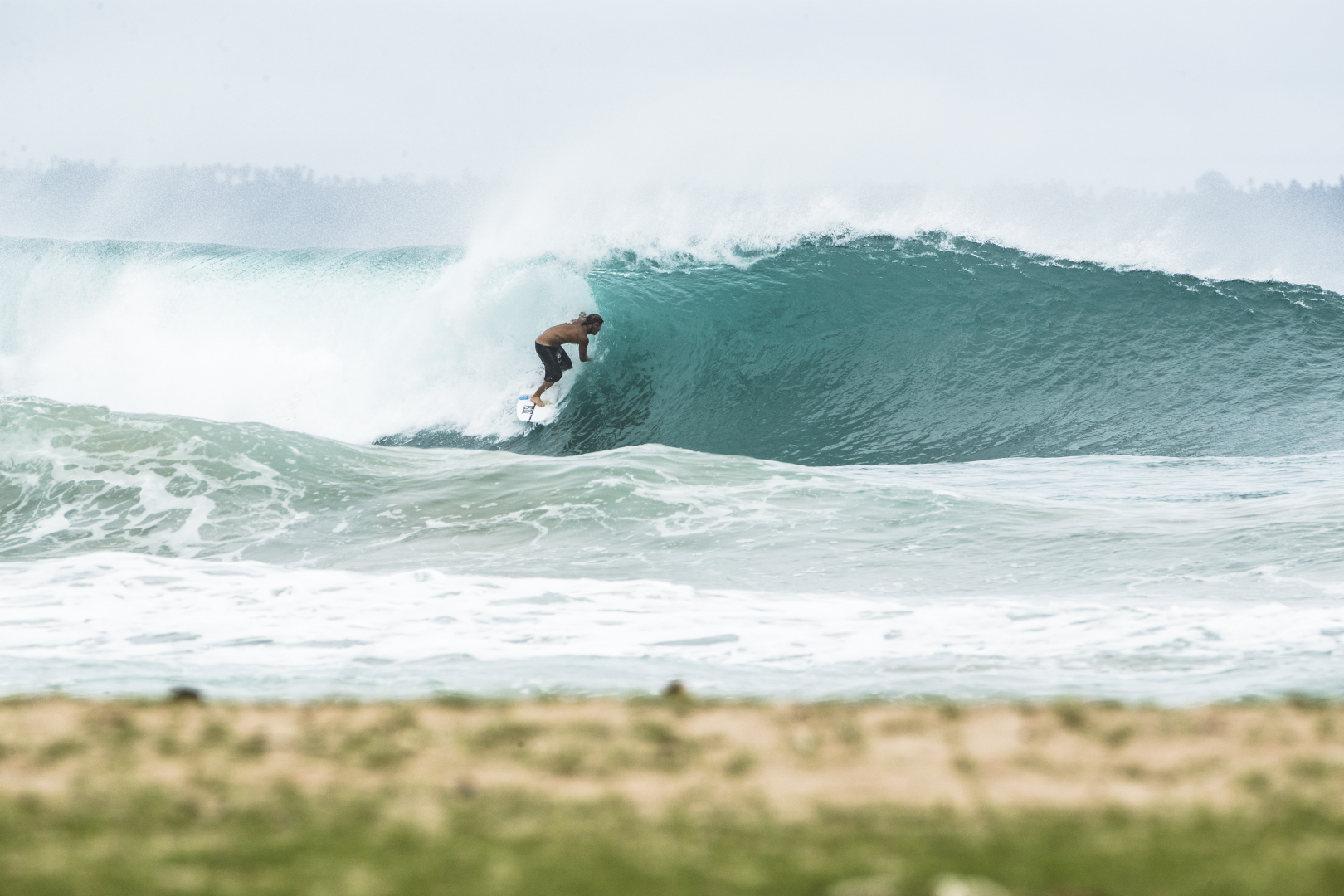 12 / 12
BOARD SPECIFICATIONS
IDEAL WEIGHT
80 - 85 kg
WAVE RANGE
3 - 6 Feet
RAIL TYPE
N/A
FIN SET-UP
Quad or Thruster 5 Fin Set Up
ROCKER
Flat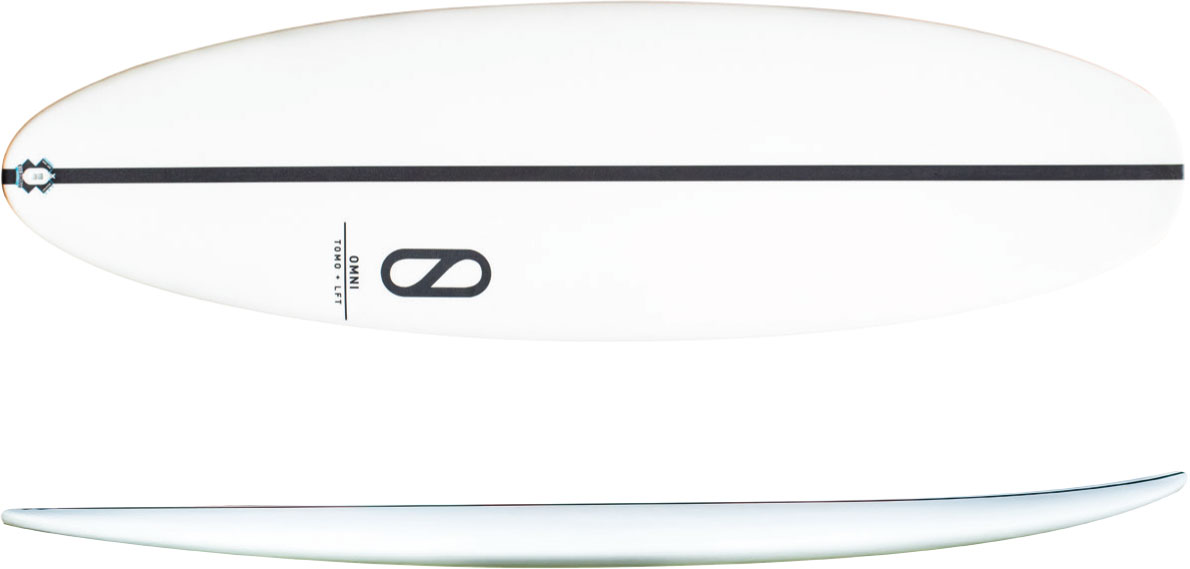 SHAPER'S COMMENTS
The Omni takes modern functional aesthetics to new places with a clean and minimalistic meeting of Kelly's performance round tails and Tomo's modern planing hull designs. The Omni will revel in smaller waves up to 5ft with smooth and extremely radical performance capability. Suited to intermediate to advanced riders. 5-fin option.
FIRST IMPRESSIONS
The Slater Designs Omni looks like a speedy mullet. Really fast and racy. It has an intriguing wide nose with a little hip in it. I feel like it is going to do some crazy wraps and punts on the right waves. I haven't ridden it yet and I already want to keep it. It just looks like it will be a rocket and pick up speed super easy. It has loads of concave the whole way through the board. I'm looking forward to surfing it in fun and punchy, beach-break waves – that's where I feel it will thrive.
TESTER'S COMMENTS
For me, the Omni's main strength was its ability to pick up speed seamlessly. In certain situations, I had too much speed and was trying to brush it off so I could time the section right. Once it hits the lip it just accelerates, so it's really good for blasting big turns out of the lip. The more I surfed it, the better it felt and I was able to adapt to the speed of the board. The Omni felt really good in the pocket, it seemed to stick in the wave really well and I think its trippy little shape matched the curvature of the wave. An amazing board for doing your biggest, most progressive turn or air. It loved doing airs. I found it to be an easy landing pad because it's small and wide, and good for stomping punts. If I was to recommend someone to surf this board they would probably want to be able to surf at a certain standard, purely because it has a lot of drive and speed that you need to be able to control and harness. It would works really well in 2-3ft beachies, or just any small, punchy conditions.
TRACKS PARTNERS